Compare Arborist Canberra Quotes
Save Up To 43% – FREE SERVICE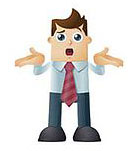 Tell Us About
Your Tree Job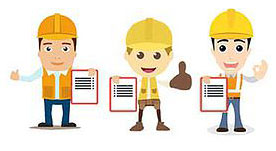 Tree Loppers Complete
For Your Business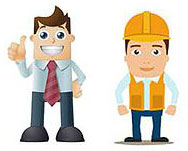 You Choose
The Best One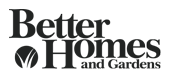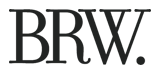 "Fast, friendly and great priced contractors. What a simple way to get a tree removed in Melbourne at the right price."
David – Box Hill, Melbourne

"Fantastic service, love it. I will recommend this to my friends."
Nancy – Double Bay, Sydney

"Very happy with what the contractors recommended for tree lopping in Perth. Great prices, great quality of work."
Daryl – North Perth, Perth

"Lovely contractors to deal with. They were fast, reliable and did a great job. I highly recommend this service for tree lopping in Brisbane!"
Sabrina – Chermside, Brisbane

This is Custom Heading Element.
Professional arborists aka "tree loppers" can be hard to come by, but the really good ones are as rare as hen's teeth. Here are a couple of tips and tricks to avoiding the pitfalls when looking at hiring an arborist.
The Industry
Unlike plumbers and electricians, arborists in Canberra and the whole suburban tree lopping industry is completely unregulated. There are no licence numbers or prerequisites to cutting down someone's tree. Just buy a chainsaw, put an ad in the local rag and your away.
Being in Australia's top 10 dangerous industries (coming in at a healthy (or deadly) 4th on the list, you really need to be sure you are getting in a qualified professional and not a cowboy with chaps and a chainsaw.

Things to look/ask for
Most tree removal experts worth their weight will hand 3 things over to you when they are quoting your job. A written quote (not on the back of a card or a verbal quote, but a written or typed up quotation) their insurance papers and sometimes their qualifications.
Below are what you should expect from anyone bidding for your business in the quoting process:
Minimum Cert. II in Arboriculture
5 million in Public Liability Insurance
5 years Industry Experience
The first two (qualifications and public liability insurance) should be handed over with the quote or they should be able to produce it at the drop of a hat.
To find out their industry experience, go and check out ABN Look up (google it). It's a government website that allows you to put in the contractor's ABN number or their trading name and look them up. It will tell you how long they have been trading as a tree lopping specialist.
More than 5 years is a must!
With that being said, there will be tree services contractors who have been working for someone else and have recently decided to go out on their own. In which case they should be able to tell you who they worked for and how long.
At this point you could check up on them, or depending on how they responded you will get a good idea about their background.
…Is this starting to sound like a job interview? It should because it really is.
There are so many shonky operators out there, especially in the bigger cities who have no insurance, or experience and go around botching tree lopping work all over town and leaving the owners to "pick up the pieces" – excuse the pun.
What else to look for?
Informative Assessment: It should be easy enough to spot a real arborist from a fake one. How? Ask them what type of tree it is when they come to quote the job. As real arborists, they should be able to tell you the species of the tree (both the common name and the Latin name) and give you a lot more information about the tree pruning or removal they are doing and how they will work on it.
Arborists love their work and love sharing information. So if you have a guy in front of you that just looks at the tree and blurts out a price…. he is probably not the real deal, so keep looking.

Attire: You can't be too hard on these guys for looking a bit grubby when they come to quote, as it is a very dirty job, but they should not be turning up in a beat up old falcon wearing a flanno and Dunlop volly's. Generally, they will be driving a ute with signage on it and have appropriate attire.

Communication: Nothing is more frustrating trying to get hold of tradesmen by phone, let alone trying to get them to arrive on time for a quote.
If they are not organized enough to turn up to give a quote for your job at the time specified, then I would expect too much out of them as far as quality of work or integrity goes…. My advice, give them a miss altogether.
Well, I hope the above helps steer you in the right direction in getting a quality contractor in to do your tree work.
Remember quality doesn't mean expensive. Most of the time it means getting the job done right the first time with no mechanical damage done to your property in the process.
Good luck with the job!!