Cheap Tree Removal Brisbane
Save Up To 43% – FREE SERVICE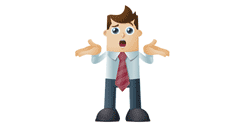 Tell Us About
Your Tree Job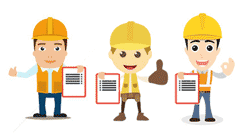 Up to 4 Tree Loppers Compete
For Your Business
You Choose
The Best One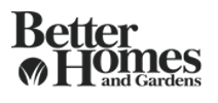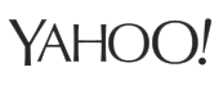 "Fast, friendly and great priced contractors. What a simple way to get a tree removed in Melbourne at the right price."
David – Box Hill, Melbourne

"Fantastic service, love it. I will recommend this to my friends."
Nancy – Double Bay, Sydney

"Very happy with what the contractors recommended for tree lopping in Perth. Great prices, great quality of work."
Daryl – North Perth, Perth

"Lovely contractors to deal with. They were fast, reliable and did a great job. I highly recommend this service for tree lopping in Brisbane!"
Sabrina – Chermside, Brisbane

Qualified Arborists in Brisbane
Finding a qualified arborist that you can trust can definitely be a challenging task. This industry isn't highly regulated and thus, increases the chances of you hiring inexperienced companies that don't know how to handle the task at hand.
To ensure that you're able to work with an arborist that you can trust, we created Go Tree Quotes. We offer you an entire list of qualified local arborists offering cheap tree removal in Brisbane that are more than up for the project you have.
All you need to do, while working with Go Tree Quotes, is let us know the kind of tree-related task you want completed, the location of the tree or trees that need service, and we'll help you get in touch with local tree arborists willing to work with you.
Finding an arborist offering tree felling in Brisbane at budget prices has never been easier!
Specialised Tree Service
Arborists are specialized tree care professionals. Such professionals have more to offer than just pruning or removing trees from a location. They know all the ropes related to cultivation and how to diagnose pests and diseases. Furthermore, they also work with the city councils, sharing information about a plant species and treatments that might be required.
They have the experience, manpower, and the tools required to remove trees while minimizing damage inflicted on the surrounding environment. Arborists can work in residential as well as community spaces. These professionals handle every job with impressive professionalism.
With Go Tree Quotes, we make it easier for you to find a trustworthy Arborist in Brisbane and nearby areas.
How Our Service Works
We make things easier for everyone by curating a list of arborists across Australia. Go Tree Quotes ensures that every tree service provider in Brisbane is professional and worthy of your trust. We make use of previous customer reviews and recommendations to ensure that our list remains up-to-date and top notch when it comes to high-quality local tree service providers.
Furthermore, we also ensure that the mentioned arborists are experts in the field and are willing to work for you at competitive rates for discounted tree extraction all over north and south Brisbane.
Interested in using the Go Tree Quotes' list?
Let us know about the type of job you want to be done. This includes the approximate size of the tree you want to be removed as well as a short description of the kind of work that needs to be done.
We'll forward all of the details to the best three arborist service providers in your area.
After going over the details, they'll contact you with their price for the job.
You can go ahead and select the arborist you want to work with depending on your budget.
Go Tree Quotes prides itself on being a service provider of helpful information regarding the best cheap tree Surgeons in Queensland. We will help get you in contact with an arborist that's the right on for you.
Feel free to call us at 1800 25 22 08 to talk to our team of professionals.