Compare Tree Removal Quotes
Save Up To 43% – FREE SERVICE
How Much Does Tree Removal Cost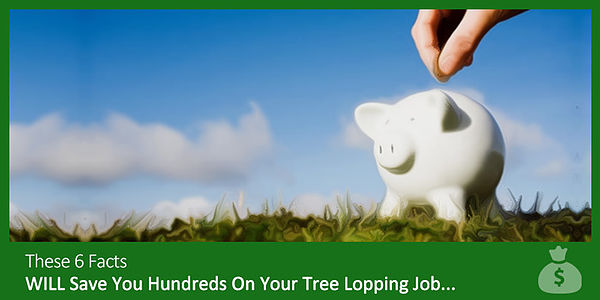 FACT #1
Bad Property Access Costs You Money!
This is a MASSIVE one. There are 2 things that govern the price of tree removal. The first one is the size and spread of the tree itself, this cannot be changed or improved, and the second is access to the tree.
In short, the closer the tree contractor can get their truck to the base of the tree, the cheaper it will be to remove or trim it. You might be lucky if your tree is in the front yard of your house, but if not, you need to do what you can to make life easier for the tree lopper BEFORE they arrive to quote the job.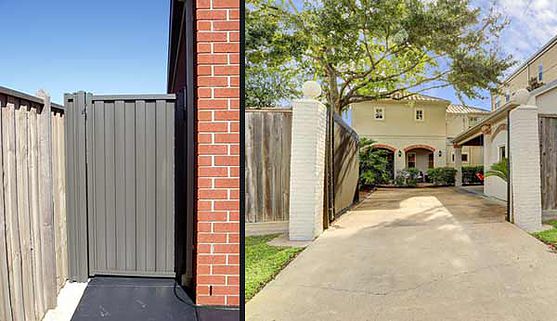 Bad access Good access
This way they know they will be spending less time dragging branches to their truck and are inclined to give you a hefty discount on your tree removal job.
If the tree is in the backyard, is there rear access? Can you speak to neighbours to take out a panel of the fence and get access via their yard which does have rear access?
Do you back onto an alleyway, a park or does your neighbour behind you have better access? Can you take down the back panel of your fence?
All this will help you get a cheaper quote.
FACT #2
Remove The Green Waste Yourself And Save
Always ask for 2 prices when removing or trimming a tree. One price for complete removal, and another for take down and green waste left behind.
Then find out the cost of a skip bin or the cost per tonne for dumping green waste at the local tip. This will save you hundreds over getting the contractor to remove it.
If you are patient, (and get on well with your neighbours) you can cut it out and put it in your green waste bin(s) over the next few weeks.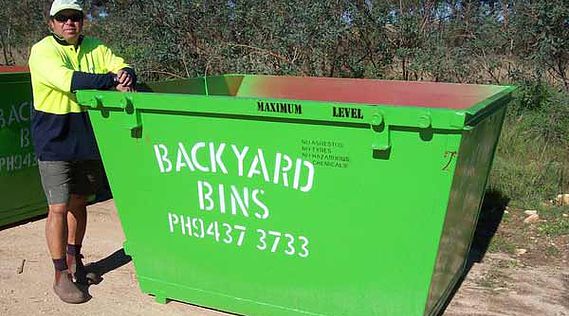 Compare Tree Removal Quotes
Save Up To 43% – FREE SERVICE
FACT #3
Keep the Tree logs and sell them on GumTree or Ebay For Fire Wood.
This is a great way to recoup the money from your tree most valuable asset…it's timber. With the cost of power ever increasing, the cost of fire wood for open fires has also risen (simple supply and demand).
Get your friendly tree lopper to cut the tree logs up into 30 cm long (firewood size logs). Now take a photo and sell it online as firewood. Split and dried firewood goes for $100 give or take per cubic meter. Yours being unsplit, you will get between $50 & $70 per cube.
It's a great way to get a few hundred dollars back after your contractor has packed up and left for the day.
FACT #4
Room to work
This one is as important as FACT 1: Access. The faster the contractor can get the tree on the ground, the less he is going to charge you. If your tree is in a confined space with a clothes line below, a tap to the right and surrounded by pot plants, it is going to take the contractor forever to tap dance around everything to get the tree on the ground safely.
To avoid this extra charge of "pain in the neck tax", assure them that you will be removing everything and will clear out for the tree before they start.
Here is another thing to look at. If your tree near a boundary fence is taking out a panel and letting the contractor fell the tree into the neighbour's yard….only if there is a room.
It has been said that Time is Money. As a result, the more time you can save the better.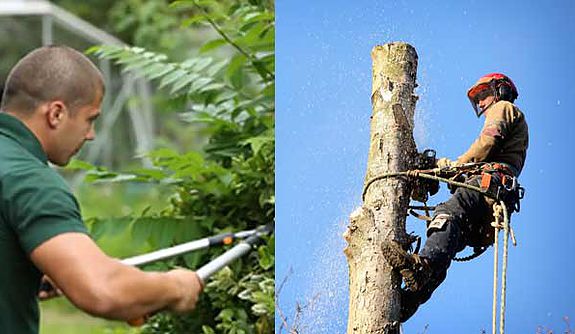 Compare Tree Removal Quotes
Save Up To 43% – FREE SERVICE
FACT #5
Gardeners Are Cheaper than Arborists /tree loppers
Does your tree job actually need a qualified arborist? or can it be carried out by a gardener?
So what's the difference?
Basically anything larger than 5 m (a single story house) will need to be tackled by a qualified arborist. They have the tools, the crew and the know how to get the job done safely.
But if you only have a small job, why not call gardeners? Look up the local rag under lawn mowing and garden maintenance.
They will charge you a fraction of the price for the same job as their overheads are a lot less than a qualified arborist.
Related Searches