Compare Tree Removal Quotes in Melbourne
Save Up To 43% – FREE SERVICE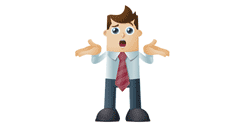 Tell Us About
Your Tree Job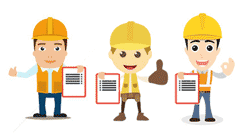 Up to 4 Tree Loppers Compete
For Your Business
You Choose
The Best One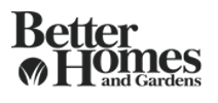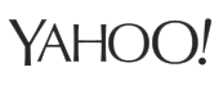 "Fast, friendly and great priced contractors. What a simple way to get a tree removed in Melbourne at the right price."
David – Box Hill, Melbourne

"Fantastic service, love it. I will recommend this to my friends."
Nancy – Double Bay, Sydney

"Very happy with what the contractors recommended for tree lopping in Perth. Great prices, great quality of work."
Daryl – North Perth, Perth

"Lovely contractors to deal with. They were fast, reliable and did a great job. I highly recommend this service for tree lopping in Brisbane!"
Sabrina – Chermside, Brisbane

Quality Arborists in Melbourne
You should know that while arborists are required for taking care of tasks that include tree removal, pruning, maintenance, and more, the industry as a whole is a bit under regulated. That is why it can be tough for people to find highly professional arborists who are able to complete tasks in a manner that's efficient as well as ensures the safety of your surroundings.
At Go Tree Quotes, we try our best to make things easier for you. Whether you're curious about the tree removal cost in Melbourne or require a professional who can trim or maintain the health of a tree in your immediate area, we've got everything covered.
We'll match you up with the top 3 arborists or 'tree surgeons' in your area, and you can proceed to hire the one that suits your needs, depending on your budget.
It's all about the Arborist You Hire
Arborists are known as tree surgeons because they're qualified professionals who are more than capable of evaluating the species of a tree as well as have the knowledge related to how to take care of it. They know how to work in residential and commercial areas. They evaluate the surrounding and then complete their job with the most minimal of damage.
To make sure you're able to have your task completed without damaging your surrounding and facing possible legal trouble, it all comes down to the type of arborist you hire. At Go Tree Quotes, we've vetted arborists so that you're able to work with trustworthy professionals at reasonable prices.
Go Tree Quotes – We Communicate
At Go Tree Quotes, we place communication and providing a hassle-free experience in high regard. We strive to match you up with local professionals offering the best tree cutting and treatment services in Melbourne and other areas in Australia.
The entire process is streamlined so you can easily go through us for finding quotes from arborists you can trust. Simply fill out our Go Tree Quotes form, and we'll send you information about three local arborists that can do the job for you.
Also, whether you have questions regarding the average tree removal in Melbourne cost or how the process works at Go Tree Quotes, give us a call at 1800 25 22 08.