Compare Tree Service Quotes
Save Up To 43% – FREE SERVICE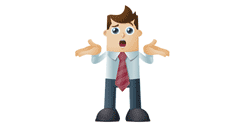 Tell Us About
Your Tree Job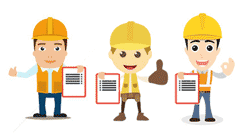 Up to 4 Tree Loppers Compete
For Your Business
You Choose
The Best One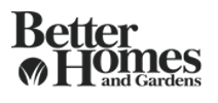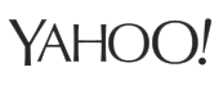 "Fast, friendly and great priced contractors. What a simple way to get a tree removed in Melbourne at the right price."
David – Box Hill, Melbourne

"Fantastic service, love it. I will recommend this to my friends."
Nancy – Double Bay, Sydney

"Very happy with what the contractors recommended for tree lopping in Perth. Great prices, great quality of work."
Daryl – North Perth, Perth

"Lovely contractors to deal with. They were fast, reliable and did a great job. I highly recommend this service for tree lopping in Brisbane!"
Sabrina – Chermside, Brisbane

A trees clever balancing act
The benefits of pruning a tree go way beyond aesthetical.
Yes the end result is a better a more appealing tree that is better balanced, neater and in general make your yard and home look much more appealing.
But there are some hidden benefits to your pruning efforts that you don't read a lot about.
And they will actually have a compounding effect on the plants health
Which will in turn, will gift you with an ever better looking tree and appealing yard.
It's the balancing act that goes on behind the scenes.
Equilibrium
We need to talk about the WHY before we get to the HOW.
Trees are a lot 'smarter' than you think. Although they do not have a brain, their adaption skills to their environment, stretch far beyond just reaction to the environment
And continue to amaze scientists and biologists alike.
Much like a jelly fish, who also has no brain, can swim, navigate and thrive in the ocean
Your tree is doing the same right now, only in a more subtle way.
You see much like we need to get our diet right with the amount of food we ingest, to compensate for the amount of energy we put out
Trees need to grow a root system to support what you see above ground.
WHY
For a tree to survive it needs to feed itself, but to thrive and reproduce, by flowering and seeding
Then if it has enough spear energy, it might even bear fruit.
Which brings us back to why we would be cutting branches from a trees in the first place.
Extra energy on tap
When you remove a branch, you are actually freeing up a Burdon on the plant. The current status quo is the plant has the right amount of roots to support feeding the current volume of actual tree you see above the ground
When you remove say 20% or branches
The tree has 20% more energy to spread around
And it does not waste it.
If it's a smaller flowering plant or bush, it will grow bigger flowers
Or if it's a fruit bearing tree it will grow more and larger fruit (much like how vineyards prune their trees each year)
But in the case of trees, it give the tree excess energy to grow more roots which will in the end pay dividends by rewarding you with a healthier, more vigorous and stable tree.