About Us

Go Tree Quotes was founded by Ben McInerney a certified arborist in 2014. This is a free service that matches customers with local tree care professionals. Quickly becoming the industry standard, we work with highly qualified and experienced arborists and tree surgeons who are all experienced and have proven to be the local superstars of the tree service industry.
Customers are the real winners as they save time and money with this free service. Bigger companies with large marketing expenditure (and generally inflated prices in most cases) tend to do their own thing, allowing small to medium-sized local tree services to bowling you over with an outstanding service at very affordable prices.
Our Aim

It's simple… to find you the best deal for your tree removal or pruning job. Period!
GoTreeQuotes is a fast-growing FREE online service that has earned a reputable name in the tree care industry by demanding the highest quality of work at ultra competitive prices by the businesses we recommended quote your tree job.
All tree services are insured with the public liability and property to cover clients and of course workers.
Enter the location of your tree job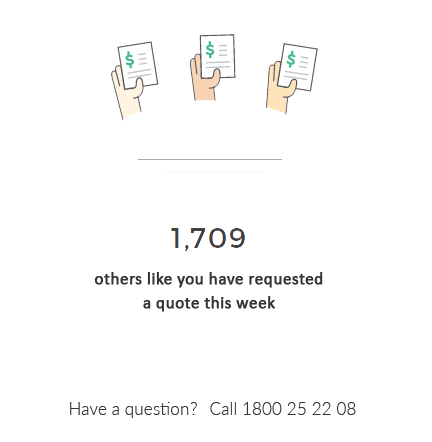 Company Philosophy
We are a small growing company that aims to provide a quality service hat is personal, fair and over-delivers on value and satisfaction. We want our clients to be completely satisfied, from small pruning jobs to large tree removal. Our aim is to build a repeat and referral business with an impeccable reputation.
Ben McInerney - Bio
Ben is a qualified arborist holding a Certificate III in Arboriculture, having studied at Padstow TAFE in NSW under the guidance of some of the industries legends such as Peter King. Ben ran his own tree care business in Sydney 'The Tree Man Arborist Services', but decided to sell up and move into lead generation full time to. He is dedicated to spreading awareness about the benefits of hiring a certified arborist and wants to 'tidy up' the industry by only feeding work to qualified professionals.




Since 2012, we have helped over 24,000 homeowners
get the best deal on tree services.