Compare Arborist Quotes Here
Save Up To 43% – FREE SERVICE
Step 1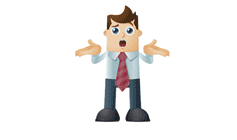 Tell Us About
Your Tree Job
Step 2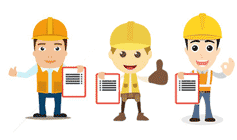 Up to 4 Tree Loppers Compete
For Your Business
Step 3
You Choose
The Best One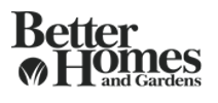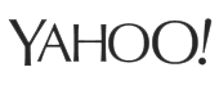 Professional Arborist for Enhanced Gardens
Dealing with a sick or damaged tree can be heartbreaking. It can be very sad to think about removing the tree that has been a part of many memories, and is in many ways a historical marker for the landscape. Fortunately, a trusted Arborist would ensure that you are able to make an informed decision about the tree in question.
An arborist is a specialist in tree care. Sometimes caring for a tree and the safety of others means taking it down, but most often, a professional can advise a homeowner on the best way moving forward.

Treatment
When dealing with a sick tree, whether it's infested with borer, a fungus or has just been neglected for too long there are a wide verity of treatments available.
There are soil and water treatments which can help a tree recover from pests and disease. A mixture of healthy nutrients, microbes which enhance and heal the soil, and other additives can provide the tree with a balanced nutritional system.
If you plan on doing it yourself, we suggest you at the very least get advice from a pro first.

When removal is required
If a tree absolutely has to be removed, it's important that it's done in the right way. Removal of the tree by a professional will be staged in a safe and efficient way.
There are always people out there trying to save a buck by doing it themselves, but there are horror stories of things going wrong in a big way.
Rule of thumb, when it come to trees, leave it to the experts.
Grinding the stump out to eliminate the remaining visible root ball is always advisable.
There are many fly-by-night companies who are advertising they are tree loppers, but tread carefully as they can cause more damage than save you money.
And if they are not insured, you could be in real trouble if something were to go wrong.
No matter what the course of action you decide is. Getting a qualified contractor to do work as important.
Tricks For Finding A Great Arborist
Professional arborists aka "tree loppers" can be hard to come by, especially the really good ones, who are as rare as hen's teeth!
We have put together some tips and tricks to finding a quality arborist for quality tree removal or tree pruning in Brisbane.
A Deadly Industry
Unlike plumbers and electricians, arborists and the whole suburban tree lopping industry is currently completely unregulated. Although there has been talk recently about change, there was also talk 10 years ago when I started my Certificate II in Arboriculture. There are no licence numbers or prerequisites to cutting down someone's tree. You can literally just buy a chainsaw, put an ad in the local rag and your an "arborist".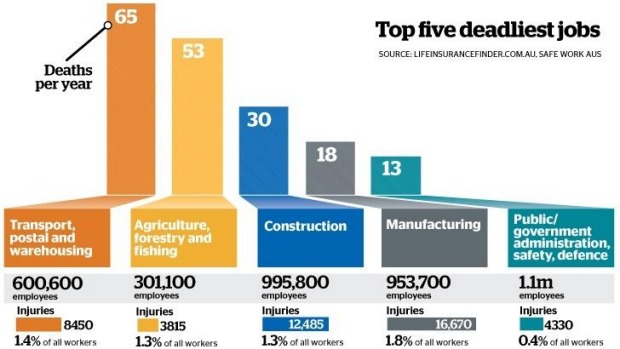 Being in Australia's top 10 dangerous industries, coming in at a healthy (or deadly) 2th on the list, you really need to be sure you are getting in a qualified professional and not a cowboy with chaps and a chainsaw.
Four Thing You MUST Ask For
Most arborists worth their weight, will hand over 3 things to you when they are quoting your job.
A written quote – This should be typed up and emailed or in a quotation book and NOT on the back of a card or a verbal quote.
Arboriculture Certificate (Minimum Cert. II) – This is the bare bones of education needed to work safely with trees. Ideally they will have a certificate III.
Public Liability Insurance – This is a must. Accidents happen to most of us, but when they do, you want to make sure the contractor you solicit is covered for any damage they might do to your property. The minimum is 5 million public liability insurance, but the common place industry standard is 10 million.
Experience – Although you can ask if someone has experience, you can always check yourself. Make sure the contractor you intend to engage has a minimum of 5 years industry experience. You can check this by putting their company name or ABN/ ACN into http://abr.business.gov.au/This is a government site that allows you to see how long the contractor has had their business registered and how long they have been trading for as an arborist.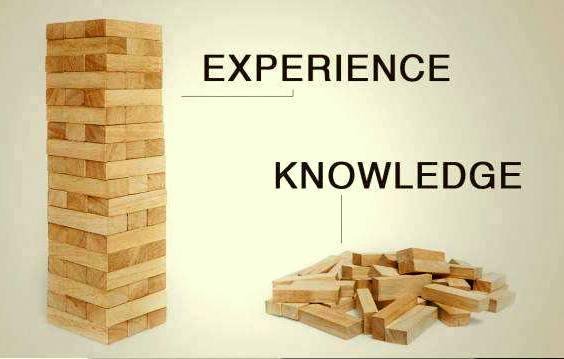 Hot Tip: See if they had been trading under any other name in the past. If they have an "old" trading name, put it into google search and see why they changed their name. Maybe they have a bad review or 10 that they were running from.
Note: There will be tree services contractors who have been working for someone else and have recently decided to go out on their own. In which case they should be able to tell you who they worked for and how long.
At this point you could check up on them, or depending on how they responded you will get a good idea about their background.
…Is this starting to sound like a job interview? It should!Because it really is.
There are so many 'shonky' operators out there, especially in the bigger cities who have no insurance, or experience and go around botching tree lopping work all over Brisbane, leaving the home owners to "pick up the pieces" – excuse the pun.
The Nuts and Bolts
Informative Assessment: It should be easy enough to spot a real arborist from a fake one. How? Ask them what type of tree it is when they come to quote the job.As real arborists, they should be able to tell you the species of the tree (both the common name and the Latin name) and give you a lot more information about the tree pruning or removal and what they are doing and how they will work on it.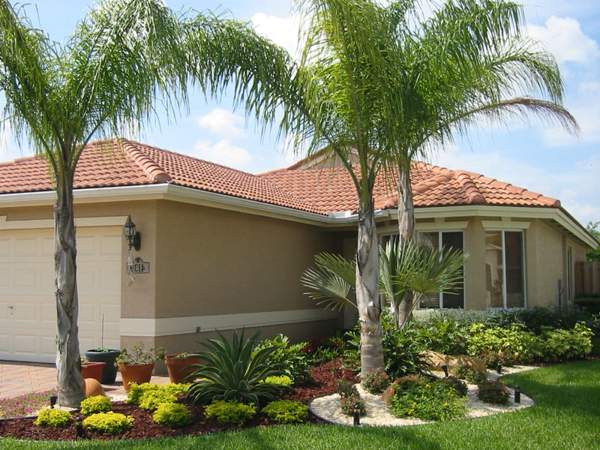 We all know these palms to be Cocas Palms, but arborists would know their Latin/ scientific name to be Syagrus romanzoffiana.

Arborists love their work and love even more to share their wealth of information. So if you have a guy in front of you that just looks at the tree and blurts out a price…. he is probably not the real deal, so keep looking.

Attire: You can't be too hard on these guys for looking a bit grubby, as it is a very dirty job. But they should not however, turn up in a beat up old falcon wearing a flanno and Dunlop volly's. Generally they will be driving a ute with signage on it and have an appropriate attire.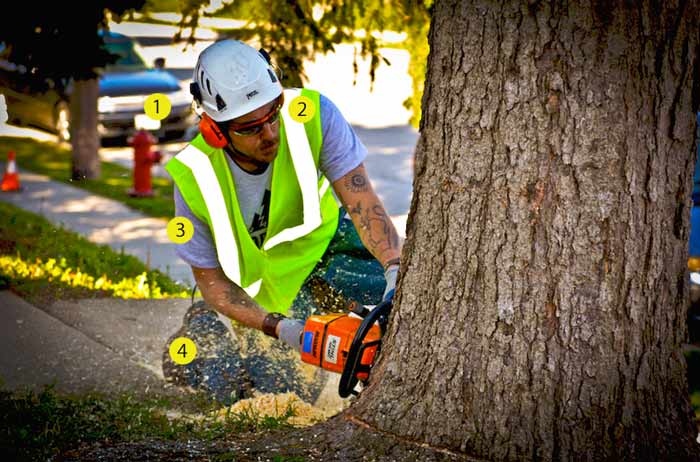 These safety gears are 100% mandatory for all arborists when using chainsaws.
Helmet
Eye and ear protection
Hi-vis vest or shirt
Chainsaw pants (specially designed pants to stop a chainsaw cutting through them)
Communication: Nothing is more frustrating trying to get hold of tradesmen by phone, let alone trying to get them to arrive on time for a quote.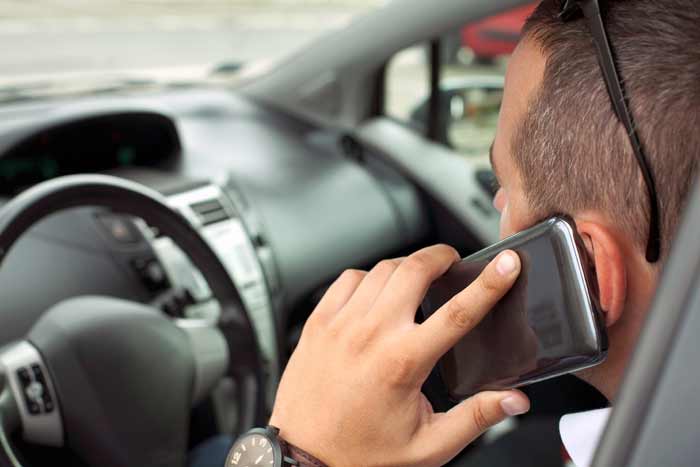 If they are not organized enough to turn up to give a quote at the time specified, then I wouldn't expect too much out of them as far as quality of work or integrity goes….My advice, give them a miss altogether.
Well, I hope the above helps steer you in the right direction in getting a quality contractor in to do your tree work.
Remember quality doesn't mean expensive. Most of the time it means getting the job done right the first time with no mechanical damage done to your property in the process.
Three More MASSIVE Tips
Be Wary of People Who Knock on Your Door and Offer to Trim Your Tree.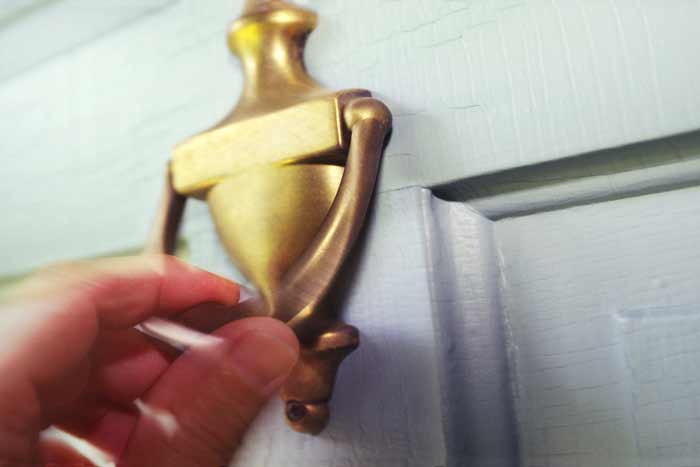 This goes on in all major cities in Australia. 9 times out of 10 they are not qualified and I have heard some horror stories of them doing major damage to property and just packing up and walking away.
Don't risk it. Call a pro.
Save Money by Contracting An Arborist In The Off Season.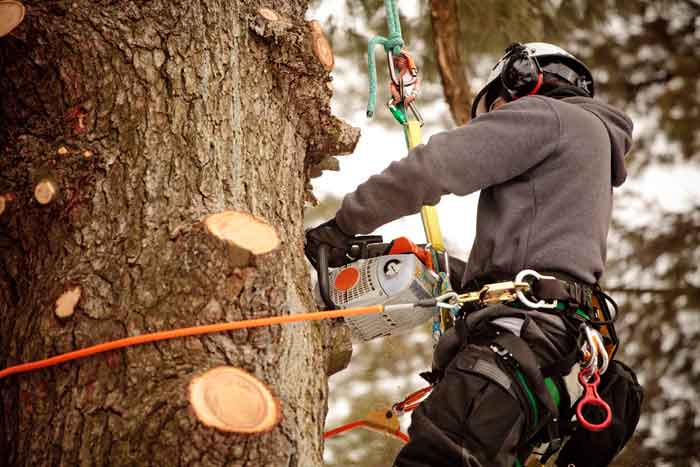 You would be amazed what another set of eyes can see and also their opinion on how much it's going to cost you to remove or prune it.
As with the point above, prices can vary from one season to the next, but can also vary greatly from one pro arborist to the next. Always get a minimum of 3 or 4 quotes for large jobs.
Good luck with the job!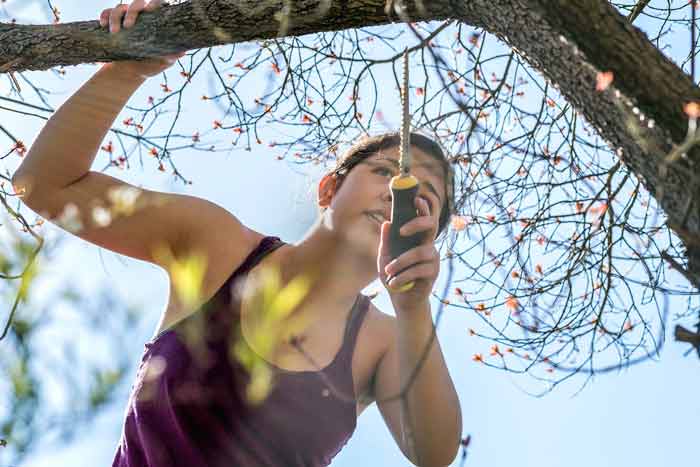 When I used to quote tree prunes and removals, the price i gave would vary depending on how busy I was. Sounds silly, but if you have 2 months worth of work booked in, you're not going to knock yourself out on a job for a cheap price. The reason being, you're not too phased if you get it or not.
Get me in to quote a job when I only have a week of work booked in and I really want/need your business. I am likely to give you a far cheaper price.
Save the big jobs until the winter months.
Always Get a Second or Third Opinion.
GoTreeQuotes Will have you saying things like:
"Fast, friendly and well priced"
I was searching for an Arborist in Newcastle when I came across Go Tree Quotes. Its was an fast and easy way to get 3 quotes from local experts. Great service..

"A fantastic service, love it"
Lovely contractors to deal with. They were fast, reliable and did a great job. I highly recommend this service for tree lopping in Brisbane!

"I'm Impressed with my clean yard"
Fast, friendly and great priced contractors. What a simple way to get a tree removed in Melbourne at the right price.

Results like these aren't accidental. We've spent almost 5 year developing a better review system based on previous users testimonials. GoTreeQuotes was born out of passion for helping home owners like you.