Guide to cutting neighbours trees overhanging your property
This is a common problem, so there are rules in place to tidy up neighbours trees overhanging your property.
Rules differ from state to state, so please go direct to you state below.
Neighbours trees and the law
Laws on tree pruning will vary from council to council. Go here to view the specific laws for your council. If your council says it's okey to trim a tree, then you are well within your rights to remove branches from a tree encroaching on your property.
The only catch is you will need to make sure you are not upsetting the stability of the tree by, for example, removing all the branches on your side.
A local tree surgeon will be able to tell you what branches can go and which must stay.
Hint: If you want free advice or to compare prices for your pruning job, use this free service. Local tree companies voted by previous users on price and quality of service, will give you free advice and great prices.

Speak to your neighbour first
This is simply a courtesy to keep things civil as you are well within your rights to remove branches encroaching on your property.
Whose responsibility is it to cut overhanging tree branches?
Technically it's your neighbours problem. It is their tree and they should really pay to have the branches removed.
That being said, if you don't want to wake up to 4 flat tyres on your car each morning, I suggest either paying for the job yourself, or striking a deal with them where you pay half each.
Who pays for overhanging trees to be pruned?
It will all depend on the arrangement you come to with your neighbour, but the most civil way to go about it is to pay for what you want done, whether the trees are on your property or not.
But as discussed above, you can force your neighbour to pay for it.
Settling disputes with neighbours over trees
Hopefully it doesn't come to this but if your neighbour does not agree nor wants their tree pruning you will need to file a complaint with your local council disputes tribunal.
In most cases the council informs your neighbour that you will be carrying out the work on X date ad you just go ahead and do the work yourself get a professional in.
There has been some cases were the neighbour won't allow access to climb the tree for pruning purposes.
This is easily overcome with cherry pickers and other climbing tools.

Compare Tree Pruning Quotes Now
It's a faster, easier and smarter way to compare quotes from top local pro's.
Cost calculator for tree pruning...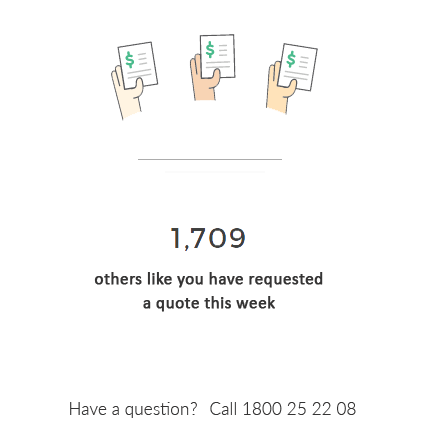 Dispute Center
Hopefully things do escalate to this, but sometimes there is no avoiding it.
If your neighbour does not want their tree trimmed and you do, you should first ask for council approval. Once approval is given and they are still no playing ball, then you can go to the local disputes canter.
Every local council or city has a disputes centre for these types of matters. Just type your local council into a search engine and the work disputes to get the best contact number.
Normally you will need to fill in a form and pay a small fee for your dispute to be heard.
Land and environment court
I can't imagine it not being settled there, unless your neighbour has lawyered up, in which case you could find yourself in the land and environments court where a ruling (most likely in your favour) will be made.
I have never heard of it getting this far though.
Can my neighbour forced me to cut my trees down?
If you are on the receiving end and the trees are on your property, then yes, your neighbour does have a case to remove any part of the tree overhanging their property.
If a majority of the tree is overhanging their property and the council says it's ok to remove the tree, then there is a good chance the disputes council with side with them.
And unfortunately it will be at your expense.
Neighbours trees blocking sunlight
If you have solar panels on your roof or your lawn is suffering because of your neighbours trees, then you can ask them to have them pruned or removed.
They can say no though. In which case you will need to go to the council disputes center to plead your case. Most of the time a council will want to keep a tree if possible, so if it is just to do with sunlight, then you don't really have much of a case.
If the tree is unstable or unsafe, then you might have a fighting chance.
Go to your page on getting council approval to remove a tree for some good ideas on excuses to remove a tree.
Who is responsible for the waste
Technically your neighbour is responsible and you will be able to just throw the waste over their side of the fence.
In reality, we all live in a society that functions on people getting along, so do your best to dispose of the waste yourself.
How to get cheap prices on tree pruning
This is easier said than done in most large cities as it really is hit and miss finding a quality tradesmen that charges fair prices.
GoTreeQuotes is a FREE services that does just that.
We solve the critical problem of getting your trees pruned on the cheap by getting the 3 closest tree service companies voted as "best price and quality of service" by previous users to price you job.




COMPETITIVE PRICE GUARANTEED
We are so confident that you will get the best quality work done at the lowest prices, we 100% guarantee it!
SAVES YOU MONEY
We send you 3 local companies all voted as having the "best price & quality of service by previous users.
SAVES YOU TIME
We've done the research so you don't have to.