Compare Tree Pruning Quotes
Save Up To 43% – FREE SERVICE
Step 1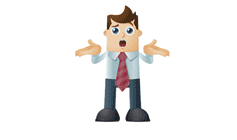 Tell Us About
Your Tree Job
Step 2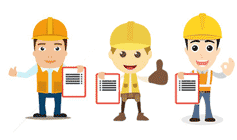 Up to 4 Tree Loppers Compete
For Your Business
Step 3
You Choose
The Best One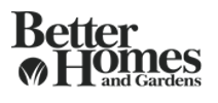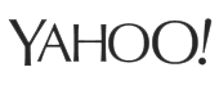 "Fast, friendly and great priced contractors. What a simple way to get a tree removed in Melbourne at the right price."
David – Box Hill, Melbourne

"Fantastic service, love it. I will recommend this to my friends."
Nancy – Double Bay, Sydney

"Very happy with what the contractors recommended for tree pruning in Perth. Great prices, great quality of work."
Daryl – North Perth, Perth

"Lovely contractors to deal with. They were fast, reliable and did a great job. I highly recommend this service for tree lopping in Brisbane!"
Sabrina – Chermside, Brisbane

Which is more evolved, a tree or a human?
They say that trees are a bit like icebergs
What you see above the ground is only a small percentage of what is actually underground as part of their extensive root systems.
Sometimes I'm perplexed how some trees survive. When you think about it trees environment can change dramatically over just a normal a 12 month period.
They can be in -10 degrees tempretures covered in snow during the winter and handle the harsh sun all day in summer up to 40 degrees or more.
Yet not only does they survive, they thrive.
How do they do it?
Anchored to earth
Firstly to keep upright and handle the large forces put on it by the wind, trees have a huge anchor in the ground in the form on an extensive root system.
75% of a trees mass in actually below ground underground – source
This is due to the large amount of feeder roots below ground that work all day long to send water up the trunk of the tree. This system works much like that of the human vascular system.
As we breathe and take in nutrients through ingesting food, the vascular system carries the oxygen and broken down food around the body to every part of your body to provide energy and growth.
Trees breathe carbon dioxide and eat broken down plant matter and use their vascular system to transport it.
As the roots suck up water and sends it to the leaves, in return, the leave convert the suns light via photosynthesis into more food/ energy for the tree, which it promptly sends down to the roots.
Its an everlasting harmonic system which can literally last for thousands of years and grow to the size of a 40 story building.
They oldest living organism is a tree which is an 4845 years young.
Us humans on the other hand, though being efficient in other ways, still have a long time before we catch up to the evolution of the trees.
Considering trees have been evolving for over 3.5 billion years and we have only been at it for a few million, it's easy to see why they outdo us on so many levels.
Compare Tree Pruning Quotes
Save Up To 43% – FREE SERVICE


Since 2012, Go Tree Quotes has helped over 74,516 homeowners find the best deal on tree pruning in their local area.