Compare Tree Pruning Quotes
Save Up To 43% – FREE SERVICE


Enter the location of your tree job

Tree Pruning Mordialloc the Smart Way
Avoid getting your tree hacked at, or worse, getting ripped off by one of the local cowboys going around. Finding the right tree "expert" for tree pruning Mordialloc is not as easy as you might think.

Why? … The issue is the tree service industry is unregulated and is full of unskilled labourers who have bought themselves a chainsaw and advertise themselves as an expert.

3 Easy Hacks to Save you Time and Money

The level of skill needed for tree trimming will depend on the size of the tree and what's being done. A few branches off a lemon tree, is very different to a removing a large branch from a Eucalyptus tree overhanging your home.

Either way you want make sure whoever you get to do the job is at the very least insured and runs a legitimate business.

Hack 1: This will instantly save you 50%

Depending on the size of your tree pruning job, you might want to consider getting a skilled garden maintenance grew in rather than a qualified tree surgeon.

The reason is price. A tree surgeon is going to charge you a lot more money as they have much larger overheads with insurance, equipment, workers compensation etc.

Important: I only suggest this on trees that are smaller than 5m (15ft). Anything larger than a single story house (5m) will require higher skills that in general lawn and garden maintenance guys do not poses.


Hack 2: Do a quick company health check

Let's say you have found 3 or 4 companies you wish to quote your tree trimming job.Run their business names through ABNLookup.gov.au

This is a free government service that allows you to see whether their company is legitimate and registered and if they have had any insolvencies in the past few years.

Hack 3: This is where the BIG savings are made

You can do all of the above but still get 3 expensive quotes. Why? Because some companies just plain charge more than others for the same job.


Don't be in the position of choosing between 3 expensive quotes…

You will find some companies have bigger advertising and marketing budgets (that why you came across them first on Google or in the yellow pages), but guess who picks up the tab for their advertising spend?

You do!

They need to cover their costs somehow and they do it by charging more.

So what you really need to know is;

Who is legitimate
Who is local
Who is Cheap



The smart way to save on Tree Trimming Mordialloc

Go Tree Quotes is a FREE service that matches home owners with local tree pruning experts.

We rely on previous users to tell us who is the most professional and who is the best priced.

Hundreds of previous users vote so we can narrow it down to just 3 outstanding local contractors.


Kingston council contact details Tree Pruning Regulations Kingston Council Summary of Kingston council regulations for tree trimming Mordialloc?

Kingston council do allow for the trimming of trees without council consent.


- A trunk circumference smaller than 110 centimetres measured at its base; or
- A multi-stemmed tree where the circumference of its exterior stems measured at its base equals or is less than 110 centimetres




Trees exempt from council regulations

Some local council have what called an exemption list of trees. These are considered a local or national pest and they allow you to prune them without approval. Basically the above rules do not apply and you can prune as you see fit.

We have also listed them below if applicable.



Trees exempt that can be removed without approval: How do I apply for council approval on tree pruning? What does tree pruning Mordialloc cost?

There are many variables that make up cost of tree trimming. Things like height of tree, spread of branches, obstacles, number of branches being trimmed, access and the list goes on….To get an idea on what tree pruning might cost, check out our tree pruning cost guide.
Cost Calculator for Tree Lopping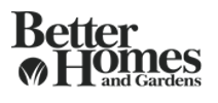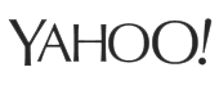 Step 1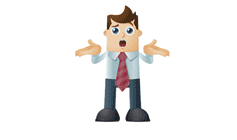 Tell Us About
Your Tree Job
Step 2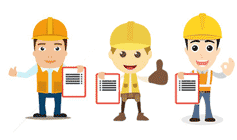 Up to 4 Tree Loppers Compete
For Your Business
Step 3
You Choose
The Best One
GoTreeQuotes Will have you saying things like:
"Fast, friendly and well priced"
Almost 89% of customers got a better price from contractors we recommend than going in alone

"I'm Impressed with my clean yard"
Almost 92% said their yard were left clean and tidy with little to no trace of works taking place.

Results like these aren't accidental. We've spent almost 5 year developing a better review system based on previous users testimonials. GoTreeQuotes was born out of passion for helping home owners like you.
Enter the location of your tree job