Compare Tree Lopping Quotes Brisbane Now
Save Up To 43% – FREE SERVICE


Enter the location of your tree job

Step 1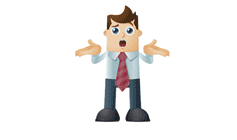 Tell Us About
Your Tree Job
Step 2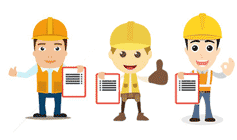 Up to 4 Tree Loppers Compete
For Your Business
Step 3
You Choose
The Best One
Tree Lopping Brisbane – Costs, rules & how to save hundreds
Is tree lopping in Brisbane legal if it is on private property??
Under Brisbane laws you can remove any tree on private property as long as it is not:

1. located near or in the Brisbane River or a waterway corridor
2. Located in a bushland area or rural area
3. A significant tree
4. Have heritage values.
You should always check with Council first to see if the above applies to your property for tree lopping Brisbane by calling 07 3403 8888.
What if I need a permit?
A permit is not required if a tree is showing obvious signs of immediate hazard to persons or property. This might include;
Split tree trunks
Leaning trees
Dead trees
Fallen trees
The signs of hazard must be demonstrated with photographic evidence. On some occasions the council will request an arborist report.
If a report is required it must be submitted within 10 business days of the occurrence of the threat event.
The removal of trees that were causing an immediate threat, but failing to demonstrate/ document can result in heavy fines.
How to apply for a Brisbane tree lopping permit
Tree Lopping Brisbane Cost
The cost of tree lopping Brisbane depends on quite a few factors, but in general it is a pretty costly service. The reason being, owners of tree services have huge overheads in the form of equipment costs and insurance.
Most companies have from 50 – 250k worth of equipment to buy, run and maintain. They also have Public liability insurance, workers compensation, personal injury coverage.
There are a few tricks to saving a LOT of money when it comes to tree removal in Brisbane.
We have put together an ultimate guide to saving money on tree removal.
In it you will find 5 x actionable measures you can take to drastically reduce the cost of tree removal.
We also have a video summary you can watch below.
Want to save > 43% on tree removal?
Most people will go straight to Google and type in "tree removal" and click on the first few results.
That is a sure fire way to get a respectable company, but you will also be paying nearly twice the price.
Most of the guys you see up the top of Google are paying a large premium to be up there and they will be passing those expenses onto you.
The objective is obviously to get the best priced service, including for tree lopping Brisbane, while still getting a great professional job done.
Do this...
GoTreeQuotes is a free service that matches homeowners with the best priced local tree service.
How do we know they are the best price?
Because hundreds of precious users in your area have voted on them.
This a FREE service for the customer, so all you have to loose is a few hundred dollars of your quote price.

Cost calculator for tree lopping..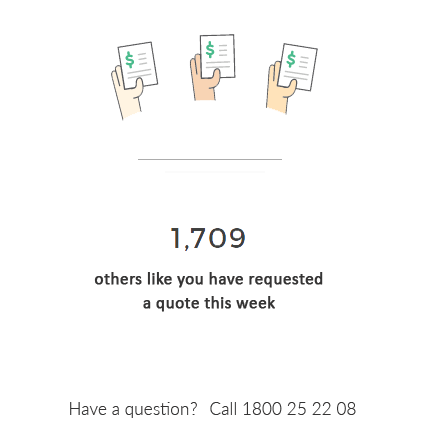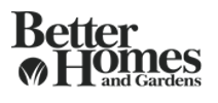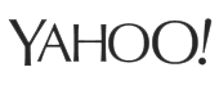 Tree protection in Brisbane
Tress in the urban sprawl help with air quality, the heat island effect, soil retention and a host of other things that makes living in suburbia much more livable.
In recent years lots of effort has gone into the conservation of trees in Brisbane, such as the establishment of the significant tree register and the Brisbane river corridor planning scheme.
As such each council has specific rules in relation to tree removal on private land that must be adheared to.
These rules and very specific to the council so be sure to find your councils rules below. Failure to comply with the below and removing a protected tree will result in heavy fines from council.
If your tree is protected, but you still want to remove it, you will have to make an application to council. For your best chance in getting approval for removal please follow our guide here.
Tree Lopping in Greater Brisbane – Council Rules
Logan city Council Tree Removal on private property
Moreton Bay Council Tree Lopping on private property
Rules for tree lopping
You can remove a tree on private land if it is not;
– Located within the Environmental area overlay and:
– Located in the Limited development zone; Caboolture West local plan – Green network precinct; Overlay map – Riparian and wetland setbacks; or Water supply buffer on Overlay map – Infrastructure buffers;
– Native vegetation identified as a significant tree listed in Schedule 2 of Planning scheme policy – Heritage and landscape character;
– A habitat tree.
Redland City Council tree lopping on private property
Rules for tree lopping
You can remove trees from your property without Council approval if the trees are located within:
– 10m of a dwelling.
– 3m of an approved structure, including sheds and pools.
– 3m of a property boundary, as reasonably necessary, to construct or maintain a boundary fence or to create a fire break.
– If the tree is dead.
These exemptions do not apply if the tree or trees are specifically protected by a TPO, VPO, condition of development approval or covenant.
Ipswitch Council tree lopping on private property


Enter the location of your tree job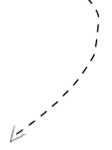 GoTreeQuotes Will have you saying things like:
"Fast, friendly and well priced"
We had a Chinese Elm tree removed yesterday from a contractor recommended by Go Tree Quotes.
I found the service to be fast and well priced.

"A fantastic service, love it"
I had a very positive experience using this service. Thanks guys!

"I'm Impressed with my clean yard"
I needed a tree lopper to remove a stump from my property. After having no luck getting
a single call back from companies in the local paper I tried this service. It's worked a treat.
Good getting the tradesmen to call you for a change.

Results like these aren't accidental. We've spent almost 5 year developing a better review system based on previous users testimonials. GoTreeQuotes was born out of passion for helping home owners like you.