Compare Tree Removal Quotes in Brisbane
Save Up To 43% – FREE SERVICE
Step 1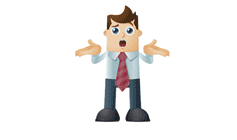 Tell Us About
Your Tree Job
Step 2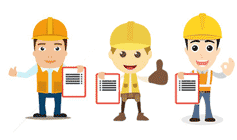 Up to 4 Tree Loppers Compete
For Your Business
Step 3
You Choose
The Best One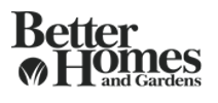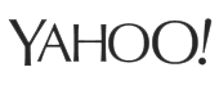 Tree Removal Brisbane – Costs, rules & how to save hundreds
Can I remove or prune a tree on my property in Brisbane?
Under Brisbane laws you can remove any tree on private property as long as it is not:

1. located near or in the Brisbane River or a waterway corridor
2. Located in a bushland area or rural area
3. A significant tree
4. Have heritage values.
You should always check with Council first to see if the above applies to your property by calling
07 3403 8888.
What if I need a permit?
A permit is not required if a tree is showing obvious signs of immediate hazard to persons or property. This might include;
Split tree trunks
Leaning trees
Dead trees
Fallen trees
The signs of hazard must be demonstrated with photographic evidence. On some occasions the council will request an arborist report.
If a report is required it must be submitted within 10 business days of the occurrence of the threat event.
The removal of trees that were causing an immediate threat, but failing to demonstrate/ document can result in heavy fines.
How to apply for a tree lopping permit
Tree Lopping Brisbane Cost
Tree removal Brisbane is a pretty costly service. The reason being, is that it's a very costly business to run and maintain.
Most companies have from 50 – 250k worth of equipment to buy, run and maintain. They also have Public liability insurance, workers compensation, personal injury coverage.
There are a few tricks to saving a LOT of money when it comes to tree removal in Brisbane.
We have put together an ultimate guide to saving money on tree removal.
In it you will find 5 x actionable measures you can take to drastically reduce the cost of tree removal.
We also have a video summary you can watch below.
Want to save > 43% on tree removal?
Most people will go straight to Google and type in "tree removal" and click on the first few results.
That is a sure fire way to get a respectable company, but you will also be paying nearly twice the price.
Most of the guys you see up the top of Google are paying a large premium to be up there and they will be passing those expenses onto you.
The objective is obviously to get the best priced tree service in Brisbane, while still getting a great job done.
Do this...
GoTreeQuotes is a free service that matches homeowners with the best priced local tree service.
How do we know they are the best price?
Because hundreds of precious users in your area have voted on them.
This a FREE service for the customer, so all you have to loose is a few hundred dollars of your quote price.
No Hard Sales!.. Just friendly
advise and great prices!
Removal of Dangerous Trees
Trees can prove dangerous in an urban environment. Falling branches or deadwood can causes injury and death if a tree is not properly maintained in areas where there is regular foot traffic, such as in schools and on walkways.
To ensure that your tree is not a threat to the health and safety of your family, think about hiring an arborist asap. They will assess the state of the tree, and identify any potential hazards that may need to be attended to.
After a detailed assessment, it may be necessary to remove some branches that pose a threat, or to completely remove the tree.

Brisbane Wide Tree Services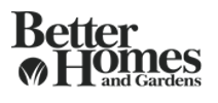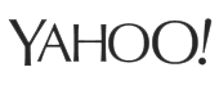 Cost Calculator for Tree Lopping
Most common tree defects
Weak branch union
This is basically the poor attachment of branch to stem. It can be cause by a species trait; mechanical damage such as from a storm or poor pruning practices.
Dead trees
Any dead tree that is in a high foot traffic area needs to be removed ASAP. Once a tree is dead the root system that holds it upright, the roots, being to rot. Once they have rotted through the tree will topple over causing injury or death.
The cause of a tree death can be hard to pinpoint. Most of the time in an urban environment it is cause by a change of surrounding and the tree cannot adapt fast enough.
The most common cause is the sealing the ground around the tree, reducing its air and water supply.
Lifting roots
This will normally occur when there has been a sustained period of wet weather followed by some strong winds.
The water softens the soil and the wind moves the tree on an angle. It is easy to spot with a large bulge showing around the base.
There is no cure for this other than to remove the tree.
If it is a tree of significance the council my want to save it, but bracing the tree. This is rare and probably would not include a tree on private property.
Cracks
In most cases this will be co-dominant stems or main leaders that have grown close together and have now begun to split.
This is a very common defect and is best attended to at the earliest time in a trees development. As the tree begins to grow, the issues gets worse.
At the very least one of the leaders needs to be removed. If it is allowed to go on too long then you may have to remove the whole tree.
Decay
Cavities and openings.
Issue: Basal cavity at ground level and extending up the trunk with notable thickening and in-rolling of wound edges.
Cause: Possibly initial wounding caused by impacts from machinery (e.g. lawn mowers, grass trimmers, etc.).
Advice: If the tree is in close proximity to buildings or gathering places, consider removal. If in doubt about tree risk, consult an AQF5 arboriculturalist.
Fungi in roots and stems
Issue: Tree > 40–45 degree lean. Cause: Proximity to buildings preventing overhead sunlight from reaching tree.
Advices: The tree should be removed as it is in a High-use area.
Poor architecture
Other than the section on crack above, there are 2 other common issues;
Tree lean
If a tree is planted poorly or in a poor location it can develop a lean. This is different to lifting roots, this is the tree actually growing on that angle to find light.
Any tree that has its main leader on an angle of 45 degrees or more, it is recommended that it is removed. The chances of it falling are increased as it grows as the weight on the end compounds over time.
Crossing branches
this is more common on some species than others, but you should never allow branches of a tree to be crossing each other especially if they are directly toughing.
In the wind the trees branches will rub each other causing the structure to fail.
If left unchecked it will only get worse.
It is advised that the offending branches are removed.
GoTreeQuotes Will have you saying things like:
"Fast, friendly and well priced"
We had a Chinese Elm tree removed yesterday from a contractor recommended by Go Tree Quotes.
I found the service to be fast and well priced.

"A fantastic service, love it"
I had a very positive experience using this service. Thanks guys!

"I'm Impressed with my clean yard"
I needed a tree lopper to remove a stump from my property. After having no luck getting
a single call back from companies in the local paper I tried this service. It's worked a treat.
Good getting the tradesmen to call you for a change.

Results like these aren't accidental. We've spent almost 5 year developing a better review system based on previous users testimonials. GoTreeQuotes was born out of passion for helping home owners like you.