Compare Prices for Tree Removal in Melbourne Eastern Suburb
Save Up To 43% – FREE SERVICE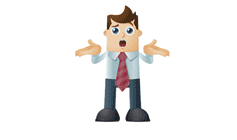 Tell Us About
Your Tree Job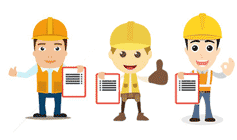 Up to 4 Tree Loppers Compete
For Your Business
You Choose
The Best One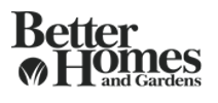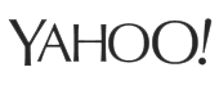 Cost Calculator for Tree Lopping
"I had my tree removed from by backyard by an arborist recommended by this service. Very happy."
Danny – Ivanhoe, Melbourne

"Amazing service. It took all of about 30 minutes to get my first call and all of about 2 days to have my tree completely removed… Great service!"
Ned – Ashwood, Victoria

"Cool little website. I'm not much for using the internet for quotes. But I think i'm hooked now. Thanks for the quotes guys."
Ivan – Boronia, Melbourne

"I have my yearly maintenance done on our huge Eucalyptus tree in our backyard. By far the best contractors we have dealt with. Thanks GoTreeQuotes!"
Ada – Mooroolbark, Melbourne

Tree Lopping and Removal in Melbourne Eastern Suburbs
While trees offer beauty to any community, they can be dangerous if not taken care of. People can get injured if they're hit by a falling branch or even deadwood. That's why it's essential that trees are looked after and if necessary are removed from an area.
If you're in need of tree felling or tree removal in Melbourne Eastern Suburbs you require an arborist you can trust. Hiring such a professional, also known as a 'tree surgeon,' is the best way to go about removing or maintain a tree. Such professionals are able to identify the state the tree is in as well as make an informed decision about the proper way to ensure its longevity and structural integrity.
An arborist, or a 'tree lopper,' will provide you with a detailed assessment which will help you understand whether or not some branches need to be removed or if it's necessary for the entire tree to be removed from an area because it poses a threat to the community. Furthermore, tree loppers make sure that no harm comes to the surrounding area and your home and family remain safe.
The DIY Approach Won't Work
It's understandable that you could be tempted to grab a chainsaw and start cutting branches of a tree yourself. However, doing so only puts you and your family in danger. Also, a miscalculation can make a branch fall on your house, causing a lot of damage. By hiring a professional arborist, you can be assured that the task of tree felling or maintenance is being handled by a professional.
How Go Tree Quotes Can Help
Finding a local tree surgeon for a job doesn't have to be tough anymore. We've made sure of that through creating a list of arborists servicing locations across Australia. Fill out our form with general information about the type of job you want addressed, the type of tree, its size, and few other details. We'll match you up with three local professional arborists offering tree removal in Melbourne Eastern Suburbs and surrounding areas.
All of the recommended professionals have been vetted and are more than capable of working with you efficiently. For any further assistance concerning Go Tree Quotes, don't hesitate to call us at 1800 25 22 08 today!
Since 2012, Go Tree Quotes has helped over 74,516 homeowners
find the best deal on tree pruning in their local area.