Compare Tree Removal Quotes in Adelaide Now
Save Up To 43% – FREE SERVICE


Enter the location of your tree job

Step 1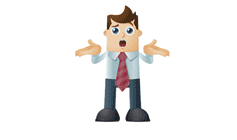 Tell Us About
Your Tree Job
Step 2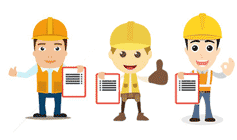 Up to 4 Tree Loppers Compete
For Your Business
Step 3
You Choose
The Best One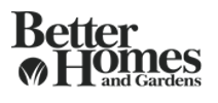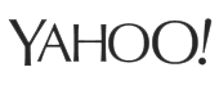 Tree Removal Adelaide - A Complete Guide
Do not put yourself or your loved ones at risk by taking on a tree removal job that is too big to handle. There are qualified professionals that are on call and really are not that expensive… If you know where to look.
Find the right person to lop or remove your tree through Go Tree Quotes.
With us, you will be able to find an expert for tree removal adelaide to assess the health of your tree and find the best approach if lopping or removal is required. They will have the correct tools, equipment and know how to ensure the job is done safely.
Tree Lopping Adelaide Reviews
There are a number of factors that contribute to the poor health of a tree, leading to the need for a tree to be lopped.
It can be environmental factors such as heavy storms and lightning, mechanical damage or the work of pests.
This can all be assessed by your local tree expert, who will determine the heath of the tree and what needs to be done next.
Adelaide Tree and Stump Removal
By using our service, you will be able to find a qualified and insured professional in your area. All you have to do is fill out the information regarding you job, including the tree size and location, in our online form.
From there, we will send you the quotes and reviews of three professionals in the area who will be able to help you with your specified job. You will then be able to choose the best for you and book them accordingly.
Removing the tree yourself
Although not recommended if you think it is manageable to carry out tree removal yourself, we have put together some steps you need to take to have the best chance of success.
Anything over 7m we do suggest you seek the advise of a professional arborist. Tree felling is very dangerous and can cause lots of damage to property and also be fatal if a person or animal is struck by a falling branch or tree.
Equipment needed
Chainsaw
The size of the chainsaw is relative to the size of the tree/ trunk you are felling. Just make sure it is topped up with fuel and oil before you start and the teeth are sharp.
When you hire a saw, get them to walk you through the correct procedure on starting the saw safely as well as best practices when using a saw.

Rope or tag line
Used to pull the tree over once you start to fell the tree. The rope needs to be strong and take 500kg of static weight minimum.
Eye protection
Very important as saw dust has a habit of being carried by the slightest breeze into your eyes… and you might be needing them to finish the cut!
Ear protection
Not essential if it's a one-time thing, but we do recommend it.
Chainsaw pants or chaps
It's not hard to imagine how easily a chainsaw can cut through skin and bone id the saw slips at full revs. You must be wearing protective leg wear before you start.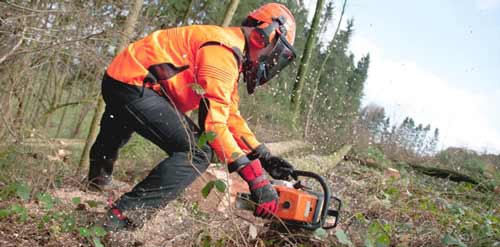 1. Assess tree height and lean
If the tree is leaning the way you want it to fall when you fell it from the base, then you are half way there. Getting a tree to change directions is highly skilled work and in some cases is just impossible. But lets assume that the tree is in a yard, leaning the way you want it to fall.
Now you need to make sure it will fit in the gap you….
I have a little trick for you used by arborist for this. Take a small twig, maybe about 10 – 20cm in length.
Stand at least 10m away from the tree and stand side on do the tree is to you're left and the empty space is to the right. (or visa versa).
To get 3 quotes from local professionals let us know a bit more about the tree removal job and we will help you cut costs.
Now close one eye and hold the twig up in front of you in line with the tree. Play with the distance you hold the twig from your eye until you get it to a point where the twig is the same height relatively to the tree.
Now pretend the twig is the tree and 'fold it over' in the direction you will fell it. This will indicate whether the tree will fit in your yard or space you have to fell the tree.
2. Tie a rope as high up as you can on the tree
It is important to remember the higher up the tree you tie the rope, the more leverage you will have to pull the tree over.
Imagine if someone tied a rope to your ankles and tried to pull you over like a tree. How much force would they need to pull you over? Now imagine they tied the rope to your upper body. The leverage they have would be amplified and they would pull you over with a lot less effort.
Remember: The rope is just to get the tree starting to fall. Step 3 will determine which direction it will fall.
If you are looking for reviews of local tree experts in Adelaide you can check out Yellow Pages and type in your suburb for arborists closest to you.
3. Cut the V shape from the trunk
There are a few things to keep in mind here…
The V cut must face the direction you want the tree to fall. The tree will always fall in that direction.
There are 3 cuts that need to be made. The V cut which consists of the initial flat cut, then the cut on a 45 degree angle. Then the back cut which is the final cut which fells the tree.
Cut the flat cut first, penetrating no more than 1/3 of the trunks diameter. Bear in mind the direction of this cut making sure it lines up with where you want the tree to fall.
Next the 45 degree cut finishing on bath side of the tree where the flat cut was made. It need to be a neat cut.
The back cut is to be made a few centre meters above the initial flat cut for the V. This is important because you are not actually cutting all the way through the tree, but creating a 'hinge' for the tree to leaver itself over on.
Video on how to fell a tree
IMPORTANT: Do not cut all the way through with your back cut when felling the tree. For this to work you need to leave at least an inch of wood for the tree to hinge over with. Once it starts to fall…. Stop cutting.
Get out of the firing line
Once the tree starts to fall, make sure everyone stands clear of the area. This is not always an exact science, especially if it's your first time so make sure you reduce the risk of injury by clearing the area.
Legally removal of my tree
I have listed some things you need to keep in mind before you get anybody in to remove your tree.
The are lots of rules and regulations that council imposes to restrict the destruction of the urban forest.
Something that most people don't know is that once a tree reaches a certain height or maturity, then it becomes the property of the council and actually belongs to the community and not just you.
Significant tree register
The significant tree register is where council has listed the addresses of all trees in your area.
To see that register, type into your search engine "significant tree register [your council]. You will be taken to a PDF with all the registered trees in your area.
If your tree is not on that register, then you are half way to being able to legally remove your tree.
See here for an example of the significant tree register for the City of Adelaide Council.
Rules for tree removal Adelaide
Below are a list of rules and regulations on tree removal. If your tree falls outside these rules, then you are good to proceed.
1. Tree with a trunk circumference of 2.0m or more measured at a point 1.0m above natural ground level
In the case of trees with multiple trunks, it is those with trunks with a total circumference of 2.0m or more and an average circumference of 625mm or more measured at a point 1.0m above natural ground level.
In addition the above, there is no need to see council approval if:
A regulated or significant tree that is dead
A regulated or significant tree within 20 metres of a dwelling in Medium or High Bushfire Protection Areas.5. All trees located within 10 metres of an existing dwelling or existing inground- swimming pool, unless it is one of the two following species of trees:
– Agonis flexuosa (Willow Myrtle)
– Eucalyptus (any tree of the species)
10/30 Fire Zone Clearance Rules
This has been put in place to protect your home from bush fires. If your home is in a bush fire zone, you can remove a tree if:
– It is within 10 meters of your home
– or undergrowth within 30m of your home
To get more information on whether your home falls within the fire zone where the above rules apply go here: https://www.cfs.sa.gov.au/site/home.jsp
A number of tree species are exempt from regulated tree controls, either through their location or their species.
You will be able to find these exempt species on your local council's tree preservation order or on the nation noxious weed list and the South Australian noxious weed list.
Go Tree Quotes
1800 252 208
contact@gotreequotes.com.au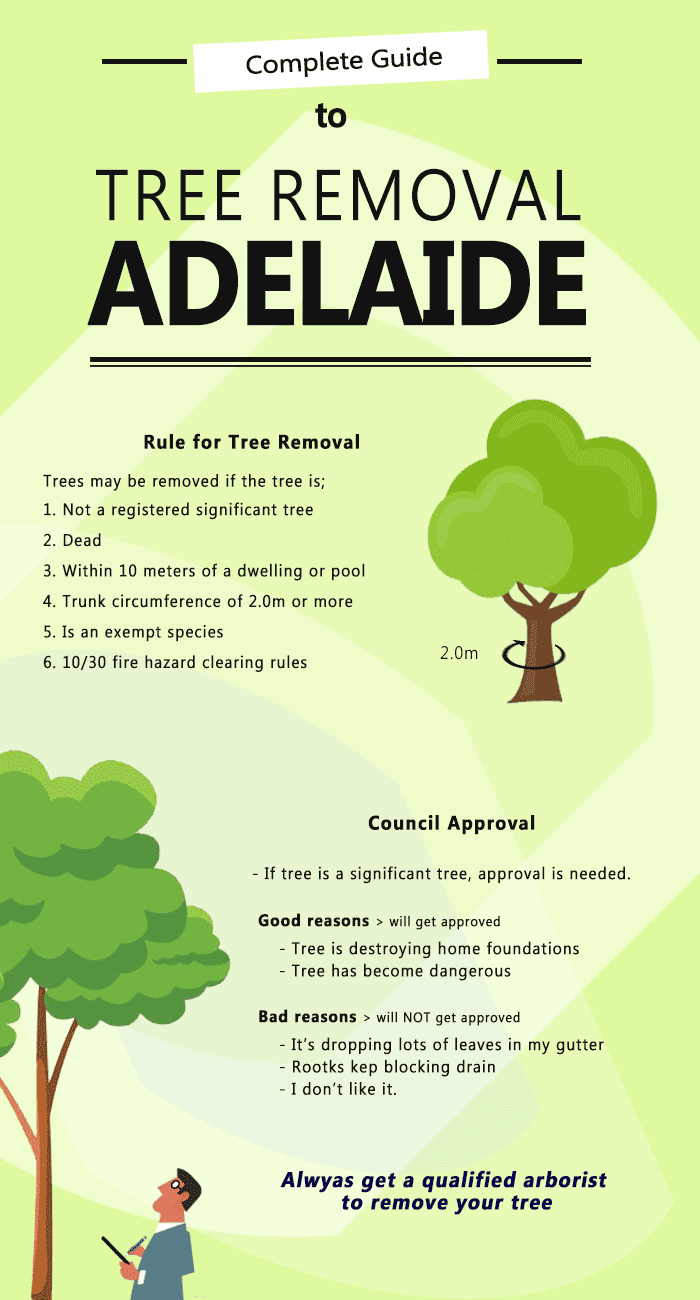 Cost calculator for tree lopping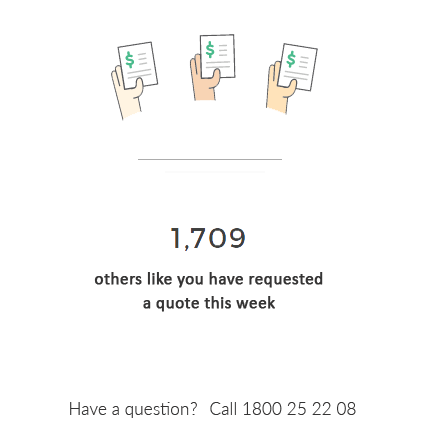 GoTreeQuotes Will have you saying things like:
"Fast, friendly and well priced"
I got my Eucalyptus tree lopped and removed from my backyard using this website. The contractors were very nice and did a great job. I recommend this service.

"A fantastic service, love it"
The tree companies that came and quoted my pruning job were all top notch. I chose one but honestly I could have went with any. Great service

"I'm Impressed with my clean yard"
Tree services Adelaide are pretty hit and miss I have found. Using this service instead of going in alone actually turned out quite well. I wasn't expecting much, but they delivered.

Results like these aren't accidental. We've spent almost 5 year developing a better review system based on previous users testimonials. GoTreeQuotes was born out of passion for helping home owners like you.