Compare Tree Lopping Quotes Now
Save Up To 43% – FREE SERVICE


Enter the location of your tree job

Step 1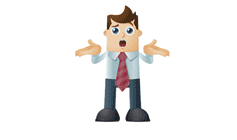 Tell Us About
Your Tree Job
Step 2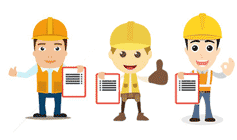 Up to 4 Tree Loppers Compete
For Your Business
Step 3
You Choose
The Best One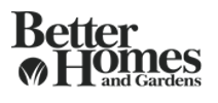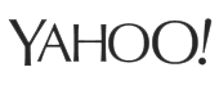 Laws, Controls and Cost of tree lopping Sydney
Before you contract a company for tree lopping Sydney, you need to get your facts straight to avoid heavy fines from council for illegal removal of a protected tree.
Once a tree reaches a certain height/ size it becomes more valuable to the local urban forest and has what is referred to as an amenity value.
If you have ever driven through suburbs like Fairfield in the inner west where there are very few trees and compare that to some eastern suburbs in Sydney, you will easily see the value they can bring from a visual and aesthetics perspective.
Below we have outlined some things you need to know about tree removal in Sydney to ensure you are doing things in accordance with the local council law.
Do I need council approval to remove a tree in Sydney?
In most cases you will.
Every council has a set of rules laid out in its tree preservation order TPO that lets you know what you can and can't remove.
Some standard rules that allow you to lop a tree without council approval include;
1) Dead dying or diseased trees
2) Fruit trees
3) Electrical line clearance
4) Weeds (See nation weed list)
5) Dangerous trees
6) Hedges
7) Building clearance
8) Tress that are smaller than 4m in height
The above list you will find are pretty standard on most council TPO's, but you will need to view your local councils rules to be sure before you go ahead.
Click here to find your local councils Tree Preservation Order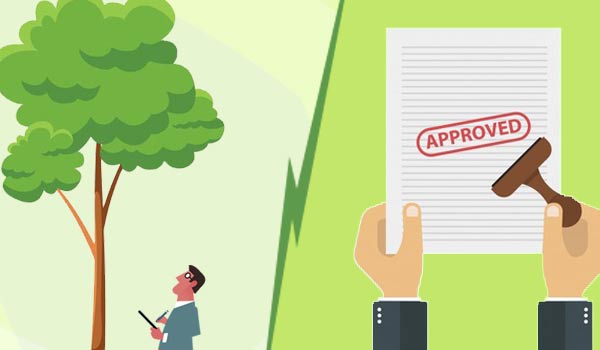 Tree lopping exemptions in Sydney?
Normally yes. Most council will have a list of trees that are exempt from the above rules meaning no matter how large it is. Tree lopping Sydney can not be carried out without council approval as it is considered a local pest.
Some common ones I see on most council exemption lists are:
Camphor laurel (not in conservation area)
Bamboo (all species)
Rubber tree
Liquidambar
Poplar (all species)
Umbrella trees
Willow (all species)
Cocos Palm
But again, be sure to consult your local councils TPO
Need approval? - How to apply
There is a specific application for tree removal. You will generally find a link to it from within the TPO, so click here to view your local council TPO and get the application form.
Once submitted, you will general have an officer out within 5-14 working days to inspect the tree and give their verdict.
Getting approval to lop a tree is not always a given. For more information on what to say to increase your chances of getting approval check out our article titled; "How to successfully apply to council for tree removal and win".
What does tree lopping Sydney cost?
There is quite a bit to consider when pricing a tree for lopping in Sydney, but I am going to lay out some basics that will give you a good idea.
Below is a chart that you can consult to match the price of removal with the height of the tree.
These prices are for an 'average' tree of that height, but there are a lot of factors that can add to the cost of taking a tree down.
Access to tree
This is probably the biggest factor of all. If you have a tree in your front yard, that the contractors can back their truck up to, then tree removal Sydney it's going to cost you half as much for the same tree in a back yard with poor access.
Obstacles
If a tree is over hanging a house for example, it's going to be more difficult to remove as opposed to one in the middle of a yard with nothing around. The same goes for garden beds, power line etc.
Stump removal
In general, the price for tree lopping in Sydney does not include the extraction of the stump. This will be an extra charge that will be calculated separately.
Species
There are some types of trees that are just down right easier to work with than others. For example a liquid amber is very easy to climb and dismantle. The timber is soft and easy to work with.
A eucalyptus tree of the same size will add to the cost as generally they are harder to climb and work with as the timber is denser, heavier and harder on the equipment and workers.
Key benefits of the urban forest
Beyond that, trees are vital to amplifying the quality of our lives. The do this by;
Cleaning the air we breathe – Trees store up to 1 tonne of carbon which they remove from the air over their life time.
Cool the air – Having a healthy canopy cover over roads and footpaths stop the sun from heating them directly. This reduces the urban heat island effect and keeps ambient temperatures down during the hotter months.
Stimulates the economy – Having tree cover around restaurants and dinning precincts has proven to increase foot traffic and the likelihood of people dining out.
Providing habitat for native birds – The sounds of birds is relaxing to humans so ads to the quality of our lives.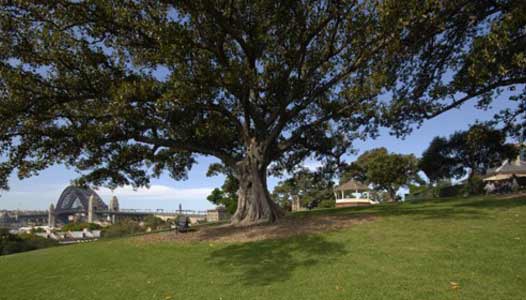 The hazards of neglecting trees
It can be dangerous to remove trees in in urban populated environments, especially in areas of regular foot traffic and school zones.
Falling branches in rotting trees can cause great harm, and need to be taken care of by a professional to ensure that there is no further threat to the health and safety of passers-by.
This is where a Sydney arborist comes in. They can evaluate the state of the tree and remove it entirely or whatever branches that maybe be jeopardizing the structural integrity and or balance of the tree. They are able to assess the tree fully, which can ensure that any removal is done safely.
Dead Trees
If a tree is dead, then the roots in the ground that is keeping it upright have already started to rot. Don't take any chances and get it removed ASAP.
Deadwood
This branches that have died on a tree. After time they all fall off coming crashing down to earth. To make sure nobody is harmed, it's essential to get these removed while they are still attached to the tree.
How it's done with Go Tree Quotes
This is a free services that allows you to provide information about your tree, including the type, size and specific details and request a free quote.
From there, we will match you with 3 local tree experts based on past client reviews. We have found the best local arborists across Australia so that you don't have to. We pride ourselves in offering you with a curated list of professionals and precise information for you to make the right decision.
To find out more about tree lopping Sydney, feel free to contact our team today!
Go Tree Quotes
(02) 9052 4346
Ultimate Guide To Tree Removal Cost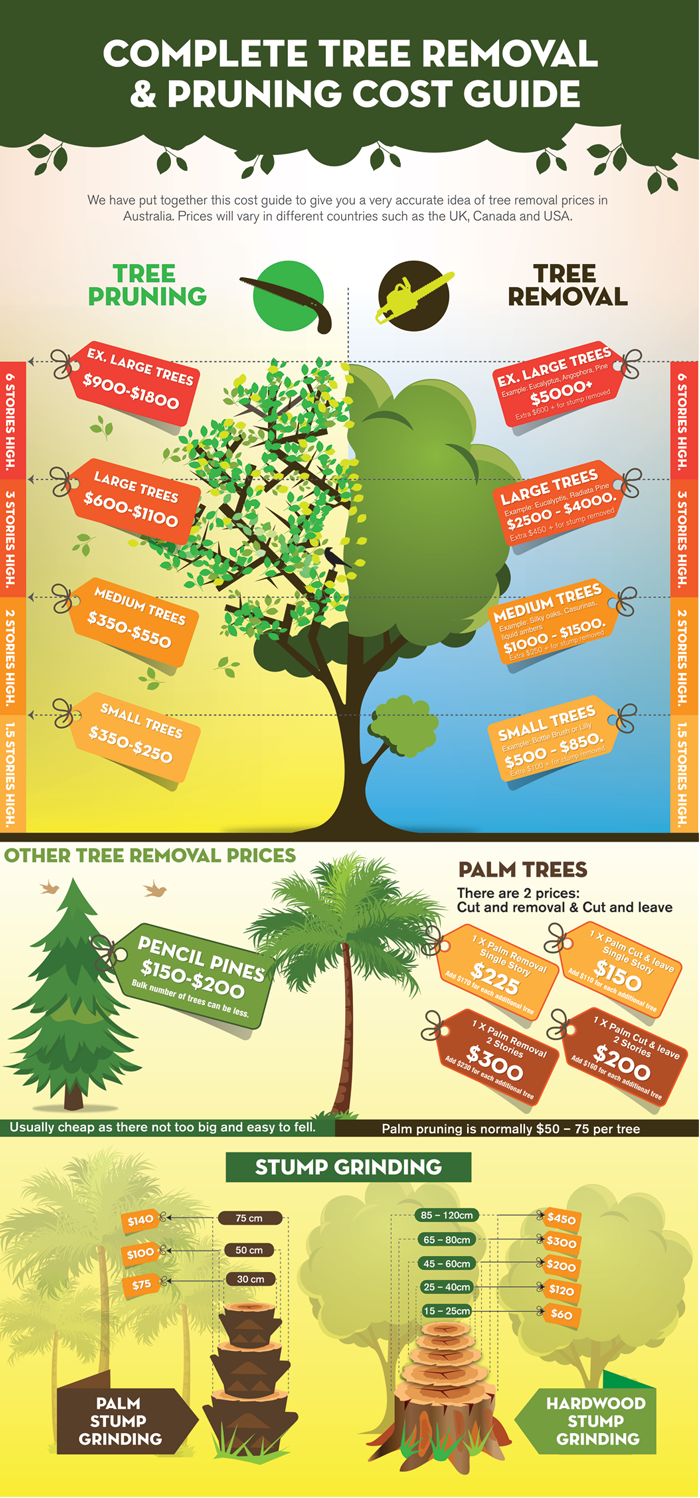 Cost calculator for tree lopping...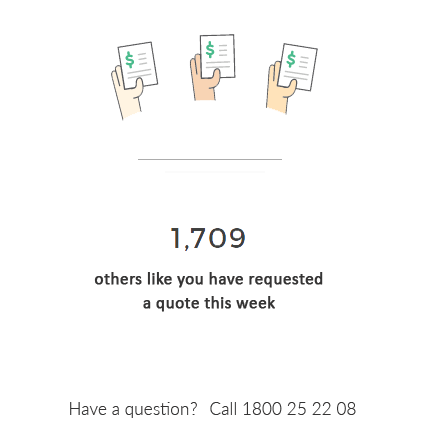 GoTreeQuotes Will have you saying things like:
"Fast, friendly and well priced"
How good is this site! I got quotes within 36 hours and I have a tree surgeon coming out early next week to remove my tree. Love it.

"A fantastic service, love it"
My tree was removed today by a company that GoTreeQuotes recommended. All went well, thanks.

"I'm Impressed with my clean yard"
Fantastic!. Really happy with the contractors and prices.

Results like these aren't accidental. We've spent almost 5 year developing a better review system based on previous users testimonials. GoTreeQuotes was born out of passion for helping home owners like you.


Enter the location of your tree job