Home > Tree Removal > SA > Outer Harbor - 5018
Get Cheaper Tree Removal in Outer Harbor, 5018
Last updated: 20 August 2023
The cost of tree removal in Outer Harbor, 5018 varies depending on a number of factors including tree size and location.
The average tree removal cost in Outer Harbor, SA is $1,420 which is 7% cheaper than the national average of $1,530
GoTreeQuotes has matched 26 users with local tree services for quoting their job so far this month
Do I need council approval for tree removal Outer Harbor?
Port Adelaide Enfield council does allow for the removal of trees in Outer Harbor, SA without council consent.
Tree with a trunk circumference of 2.0m or more measured at a point 1.0m above natural ground level (in the case of trees with multiple trunks, it is those with trunks with a total circumference of 2.0m or more and an average circumference of 625mm or more measured at a point 1.0m above natural ground level).
A number of tree species are exempt from regulated tree controls, either through their location or their species

In addition the above, there is no need to see council approval if:
A regulated or significant tree that is dead
A regulated or significant tree within 20 metres of a dwelling in Medium or High Bushfire Protection Areas.

All trees located within 10 metres of an existing dwelling or existing inground- swimming pool, unless it is one of the two following species of trees:
- Agonis flexuosa (Willow Myrtle)
- Eucalyptus (any tree of the species)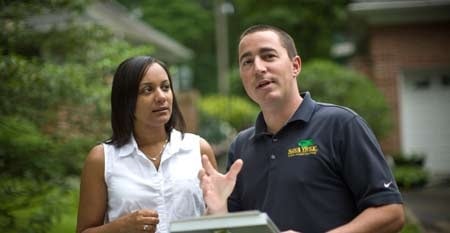 You can download an application form by going here
Are there certain trees exempt from above rules?
Some local councils have a list of tree species that are exempt from any limitations on removal as they are considered a pest. In Outer Harbor, SA under the local Port Adelaide Enfield Council umbrella there are trees exempt from needing council approval before removal.
Acer negundo (Box Elder)
- Acer saccharinum (Silver Maple)
- Ailanthus altissima (Tree of heaven)
- Alnus acuminate subsp. Glabrata (Evergreen Alder)
- Celtis australis (European Nettle Tree)
- Celtis sinensis (Chinese Nettle Tree)
- Cinnamomum camphora (Camphor Laurel)
- Cupressus macrocarpa (Monterey Cypress)
- Ficus spp. (Figs), other than Ficus macrophylla (Moreton bay fig)
located more than 15 metres from a dwelling
- Fraxinus angustifolia (Narrow-leaved Ash)
- Fraxinus angustifolia ssp. Oxycarpa (desert ash)
- Lagunaria patersonia (Norfolk Island Hibiscus)
- Melaleuca styphelioides (Prickly-leaved Paperback)
- Pinus Radiata (Radiata Pine / Monterey Pine)
- Platanus x acerifolia (London Plane)
- Populus alba (White poplar)
- Populus nigra var. italica (Lombardy Poplar)
- Robinia pseudoacacia (Black Locust)
- Salix babylonica (Weeping Willow)
- Salix chilensis 'Fastigiata' (Chilean Willow, Evergreen Willow, Pencil Willow)
- Salix fragilis (Crack Willow)
- Salix X rubens (White Crack Willow, Basket Willow)
- Salix X sepulcralis var. chrysocoma (Golden Weeping Willow)
- Schinus areira (Peppercorn Tree)
Do I need a permit to prune a tree in Outer Harbor, 5018 SA?
Pruning can be carried out on trees in Outer Harbor, SA. They types of pruning allowed are as follows:
Maintenance pruning of less that 30% of a tree crown is not controlled where the pruning is required to remove dead or diseased wood or to remove branches that pose a material risk to buildings or areas frequently used by people.

An exemption has been given from these controls for activities under Part 5 of the Electricity Act 1996, relating to the cutting and trimming of trees around powerlines.

An exemption has also been given to trees planted as part of woodlots, orchards or other plantations created for the purposes of harvesting the trees or any produce and any tree that has been specified under Chapter 8, Part 1 of the Natural Resources Management Act 2004 (declared pest plants).
Compare tree removal prices of 3 local tree companies, all voted as "best price to quality balance". Fill out a 1 minute form and received 3 rock bottom quotes within hours.
Safety standards for accredited tree arborists in Outer Harbor
Certified arborist in the Outer Harbor and surrounding areas need to all abide by the Australian standards when carrying out tree management work.
These standards include:
AS 4373:2007 - Pruning of amenity trees
AS 4970-2009 - Protection of trees on development sites

How do I apply for council approval?
If you do in fact need council approval before proceeding, you will need to fill in a tree removal application form which can be found on your local councils website. Normally there will be a small fee you will need to pay upon application.
You can download an application form by going here
Within 7 - 14 days you will have an arborist from the council for Outer Harbor, sa come out to inspect your tree. They will then give their recommendation on whether the tree should be removed or if a tree prune/ lop might be better.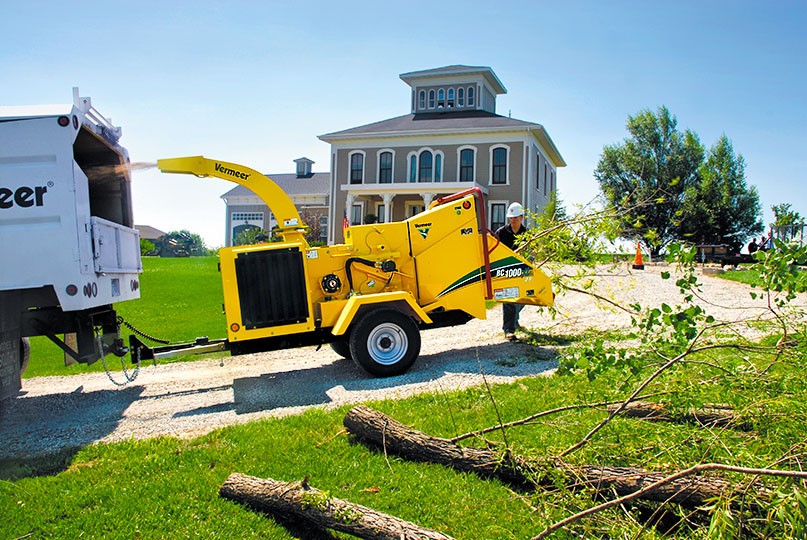 Author:
Ben McInerney
is a qualified arborist with over 15 years of industry experience. He uses his in-depth knowledge of the tree service industry to give readers to most accurate information on tree service costs and helps to educate them about the benefits of using a certified arborist for tree trimming and removal work.