Compare Arborists Quotes in Newcastle
Save Up To 43% – FREE SERVICE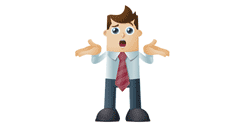 Tell Us About
Your Tree Job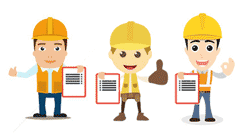 Up to 4 Tree Loppers Compete
For Your Business
You Choose
The Best One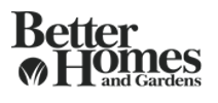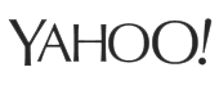 "Such an easy way to prices on my pruning job. They were pretty good on price too. "
John B. – Cessnock, Newcastle

"When looking for a local contractor to remove my Norfolk Island pine I started in the local rag.
It's didn't take long to work out it's a bit hit and miss if you actually want a call back. I then posted
my tree job on this site and got 3 calls in an hour of doing do. Great service."
Lochlan – Newtown, Sydney

"I had some low branches hanging over my house removed. I ended up using a contractor
recommended by this site because they were prompt, friendly and well priced."
Daryl – Whitebridge, Newcastle

"To be honest I was not expecting much when I submitted my job details. I was pleasantly
surprised by getting 3 calls in an hour and quotes over the next 2 days. Amazing service!"
Peta – Kedron, Brisbane

A Curated List of Newcastle Arborists
Easily locate qualified and professional arborists in your area with Go Tree Quotes. We are here to help you find reliable and trustworthy arborists in your area with ease. Being an unregulated industry, the arbor game is a mine field of fly by night companies who are in it for a quick buck. Unfortunately they are not aware of the dangers to themselves or the community by attempting a prune or remove any tree of significant size. There is nothing stopping you buying a chainsaw tomorrow and advertising in the local paper for arborist services. That's why its becoming harder and harder to trust Google searches of professional arborists in your area.
What Can Be Expected
Go Tree Quotes will be able to match you with a professional who can take care of your tree prune or removal. All you need to do is fill out the details about the job and the best way to get in touch. Don't forget to include the tree size and location on your property so that we can quote you accurately. How it works is once you have submitted your quote request, we forward your details onto the 3 best local companies to contact you and give you a firm quote. In most cases, they will need to arrange a time to come out an view the job. From there, you can compare to find the service which best suits you. Remember though, these are free quotes. If you don't find a professional that suits you, there is no obligation to hire.
Why Finding the Right Arborist is Important
Conducting your own work on trees, including cutting back trees or removing them completely, can be dangerous and challenging. Paired with the use of heavy machinery, it can lead to injury. This is where arborists can help you, given that they are qualified and trained in the way to properly handle large and difficult trees in confined spaces. This means that any work they do is safe, and done with minimal risk. Nobody would ever attempt electrical work on their own, yet we are still amazed by the amount of home owners willing to risk life and limb to save a few hundred dollars. It's just not worth it.
To ensure that you hire an expert for your job. We have curated lists of arborists in many locations, including Newcastle, and Sydney surrounds.