How much does an arborist cost?
Ben McInerney – Last updated

12 April, 2018

Arborist prices per hour
As a general rule of thumb, arborist do not charge an hourly rate, but instead charge by the job. An arborist's main work is the removal and pruning of trees, and as every tree job is different (tree size, access), and every tree company is different (equipment, staff numbers, overheads etc.), they would all claim vastly different per hour prices.
Example: A small tree company with a crew of 3 labourers might take 5 hours to remove a tree. But a larger company with 6 labourers and a crane will do it in 1 hour 30 minutes for the same tree.
Let's image the price is $1000 for removal by both companies.
The smaller company charges $200 per hour where the larger company charge $660 per hour. The larger company with the crane charges 3 time the hourly rate, yet the cost will be the same.
So you need to really compare prices and not hourly rates
Finding the best priced local arborists
This can be easy, if you know where to look.
Going to the local paper or Google search might not yield the best results. Why? Because most arborists are small business owners and charge depending on how much work they have on.
In winter for example, there is generally less work going around, so arborist prices are less than in peak season.
Go Tree Quotes is a free service that matches homeowners with the best priced local arborist. Every time a user gets 3 quote, we ask them who was cheapest, was most professional and who they chose and why.
This gives us a clear picture of who is cheap NOW and who you are likely to get the best service from.
To try it out yourself, just fill in the form on the right and tell us a little more about your tree job. We will forward your details onto the 3 best local contractors by price and service quality.
Stay smart, save time and money.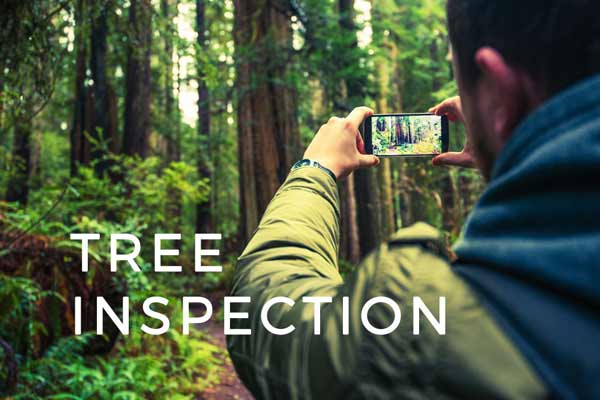 Arborist report cost
Unlike tree pruning and removal, tree reports done by an arborist are normally a fixed price. The price will vary depending on the arborist you use and how many trees need are to be included in the report.
The cost of an arborist report is $300 – $450 for a single tree. If you had 4-5 trees then you could pay closer to $700.
These reports are very detailed looking at every aspect of the tree and its surrounding environment.
If you are applying to get the tree removed, the arborist will most likely do a Safe Useful Life Expectancy report (SULE report) to gauge the trees amenity value and the potential downside to its removal.
Think about it like the pros and cons. If the pros for removal outweigh the cons, then you are looking good to getting approval for removal.
Arborist report for development application
These reports are generally no different to the above regular arborist report. Depending on the application, your tree might be staying and you just need a report on how the development is going to impact the tree.
In other cases you might be looking to remove the tree(s) as part of the application.
The price for a single tree will top out at around $450. But depending on the number of and the types of trees to be included in the report, this cost will increase by around $100 per tree.
If you are looking for information on how to get council approval for tree removal, we have written a post that will answer all your questions and give you the best chances of success.
Consulting arborist fees
A consulting arborist can do a variety of tasks, but 90% of their work is tree inspections and arborist reports. Most of their work will have a set rate such as tree resistograph reports and arborist reports, but this is something that varies from company to company so you really will need to shop around.
You can refer above for the price of an arborist report.

Compare Tree Lopping Quotes
It's a faster, easier and smarter way to compare quotes from top local pro's.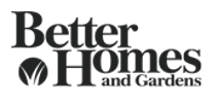 Cost calculator for arborist services
Tree inspection report
Tree inspection report is more or less the same as an arborist report, but let's clear up any confusion.
A tree inspection is getting a qualified arborist out to view and report on the health, vigor and safety of your tree. You might have concerns for a particular branch or cavity in the tree. Though professional and very thorough your arborist will not generally write up a report, but rather report to you and give verbal recommendations.
An arborist report on the other hand is a lot more in depth and don't only take into account the tree itself, but the impact in the surrounding environment.
The report itself is 10 – 20 pages long talking about the trees useful life expectancy, and it's 'amenity value' as it sits.
People would not usually go to the expense of an arborist report unless they are asked by council.
So if you are just after a tree inspection, you won't need a full report written afterwards, unless specified by council for removal purposes.
Tree inspection cost
Depending on the size of the tree and whether they tree needs climbing, a tree inspection should cost $30 – $150.
This cost would be wavered if the inspecting arborist were to do some work on the tree.
You need to keep in mind an arborist's time. The do run a business and all too often customers call arborist for a 'free inspection'. It's a bit like calling a plumber for a free inspection of your homes overall plumbing. It's a lot of time out of their day for no prospect of work.
If you do have real concerns for your tree, get an arborist out to give you a quote to prune or remove the tree and also their advice.
If you would like an inspection first, then please remember you may be expected to pay for the consultation.
Trees removed by arborist cost
By all rights, you should never get someone who is not an arborist to remove your tree. Arborist can be a little more expensive than your local lawn and garden maintenance guy, but the difference in skill level it huge.
The only exception is if the tree is smaller than 5m (1 story house). In that case there is minimal danger of injury or property damage and a tree of that size can be handled by a lawn care/ garden maintenance company.
Refer to our tree removal cost guide for prices on the removal of all types and sizes of trees.
There are quite a few things you can do to reduce the cost of tree removal by an arborist. Like any profession, time is money and the more time you save for them the more money you will save for yourself.
Access: If you can secure great access to the tree by removing any obstacles like pot plants, tables and chairs, a panel of fencing if it makes it easier.
This will increase the speed of the removal and save you money.
Disposal of waste: If you have palm trees that are being removed then disposing of the waste yourself will save you hundreds of dollars. Palms cannot be turned into mulch and have to be taken to the tip by the arborist. Dumping fees are upwards of $200 per tonne.
Ask them to cut the palm in to foot long logs and leave them on your property. Then you can put them out for a council clean-up or put them in your green bin.
This will save them time and you money.
Profit from waste: One of the biggest tips for hardwood trees (basically anything other than a palm or pine trees) is to sell the firewood on eBay.
If you have a large tree that is hard to get to, such as in a back yard with no rear access, it is going to cost quite a bit for complete removal. This is because the company will need to pay labourers to carry the entire tree by hand to their truck on the street.
If you tell the arborist when they are quoting the job they can just cut it down and leave the tree logs (cut into 30cm firewood size logs) they will charge you a lot less.
Once they are done, you take a photo of the logs and auction them on eBay.
With the price of heating these days, people will pay money and come and lug the logs away themselves.
Arborist cost to prune a tree
Like tree removal, you should only get an arborist to prune your trees. If the tree(s) in question are smaller than a single story home then they can be handled by someone else, but anything larger does require special skills to carry out such a task.
We have put together a tree pruning cost guide that covers the cost of all types of tree pruning.
The cost for an arborist to prune a tree will vary depending on the tree type, how many branches need pruning, the tree size, obstacles etc.
If there is great access, and the branch does not need to be lowered, it will be a lot cheaper than a branch over handing a house for example. Great care will need to be taken to remove that branch safely.
I never recommend using anyone other than a qualified arborist to prune your trees as getting a hack in will only lead to poor tree form and possible damage to your property.



Compare Tree Removal Quotes Here
– Local Tree Services
– Fast Response
– Save up to 43%
– Obligation FREE service