Compare Tree Removal Quotes in Melbourne
Save Up To 43% – FREE SERVICE
Step 1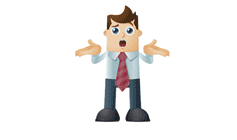 Tell Us About
Your Tree Job
Step 2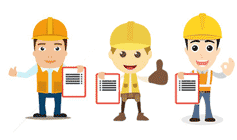 Up to 4 Tree Loppers Compete
For Your Business
Step 3
You Choose
The Best One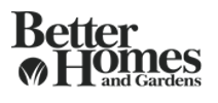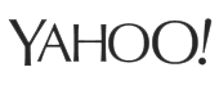 Tree Removal Melbourne at Better Prices
Tree lopping Melbourne is an extremely technical task that takes time, effort and the right knowledge. More than that, it is important to have the right machinery and equipment to complete the job safely.
There are plenty of companies out there willing to take your tree down, but who is going to do it right? And who is going to charge a fair rate?
Tree Removal & Pruning Cost Guide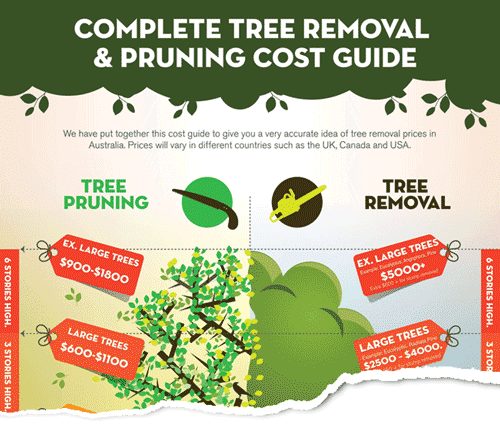 Ok so now you know a little more about how much you might be looking at, let's look at getting you a fair rate.
The tree lopping industry asa whole is a mine field of shonky tradesmen. And some aren't even qualified, so you need to be careful.
Firstly you need to do your homework. If you are considering getting a few companies out to have a look at your tree job, you need to do a thorough online search.
Below I outline some of the signs to look for when gauging what local arborist you can get to do the work.
Ratings and Reviews
This is your first stop. Anything below 4 stars you can skip right over.
When looking at bad reviews, you need to remember that generally only angry customers leave them.
So the fact that they have any good reviews is a really positive sign. Having a good/ bad ratio of 5 to 1 means they probably did 40 great jobs before they got a good review and only one bad one to get a bad review.
Remember customers can be tough, they will give 1 star for not returning a phone call. It's a little bit rough when you consider what it means for that tree Company and the owner's livelihood.
So take the bad ones into account, but you will find most companies will have one or two.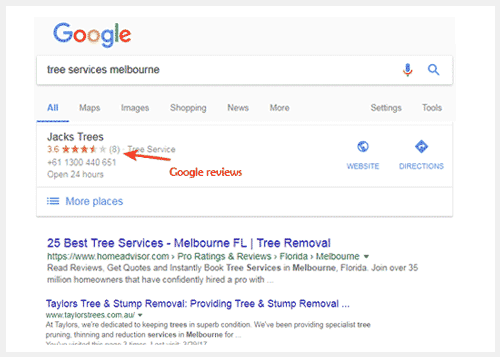 Time in the Game
Next you need to go to ABNlookup.
Why? So you can see how long they have been running their tree lopping business in Melbourne. Whether they went broke in the past, or any other details/ name changes.
Was there a name change in the past? There might have been sinister reason for it. Google the old trading name if there is one and look for reviews etc.
I learnt this lesson quite early on when I took on a seeming good arborist based on all his credentials and online reviews.
Well a long story short, he stiffed me on quite a large invoice. A quick ABNlookup search revealed his checkered past.
Don't get caught out but dodgy tradesmen.
All this seem like too much work?
It is a bit of work I know, but honestly it is not like phoning a licenced plumber or electrician. You don't yet need a licence to be an arborist.
Want a shortcut?
We have taken the guess work out of it for you. We have vetted hundreds of local tree lopping experts and taken thousands of customer testimonials to make sure you get the best job done at the lowest prices.
Save yourself hours of research and let us send you 3 local companies for an obligation free quote.
They have all been voted as having the cheapest prices with the best quality of service and skill.
Why all the hassle?
Tree removal is definitely where a professional is needed, instead of just that local handyman from the local paper with a chainsaw and their word.
As mentioned above the industry is full of hacks so you need to keep your wits about you.
By 'hacks' I mean either door-knocking Islanders, handymen with ladders (a bad idea) or even guys with all the gear, but no idea.
Minimal skills required to perform tree lopping in Melbourne city
At a bare minimum someone on site needs a Certificate II in arboriculture. Preferably the climber.This will give them the base skills in correct chainsaw use and safety as well as single rope technique (SRT) for scaling a tree with a rope and harness.
Other learned skills include:
– Risk and hazard assessment
– Safely dismantling and removing a tree
– Cross cutting techniques for tree logging
Though we cite Certificate II is a minimum, Certificate III is preferred as it teaches many higher skills need to perform larger and more dangerous tree removals.
Hazardous tree identification
Speaking of higher skills, this is where knowledge and experience in tree felling comes in. There are plenty of trees that seem fine, but pose an immediate risk to persons and property.
Being above to spot these hazards early on, will eliminate the risk of a tree being blown over in the next storm.
It is your duty to your family and the city to keep a close eye on any medium to large tree specimens that may have potential faults that can cause deadly results.
No1. Dead Trees or Limbs
Known in the industry as widow makers, these can cause a massive amount of damage to property and persons who happen to be under the tree when it sheds one of these branches.
The branch does not have to even be large to do some serious damage. Dead branches just a couple of centre metres thick can build up enough speed when falling to break tiles on a roof. Imagine what it could do to a person's skull.
The taller the tree, the higher they fall from, more speed and force they can potentially build up.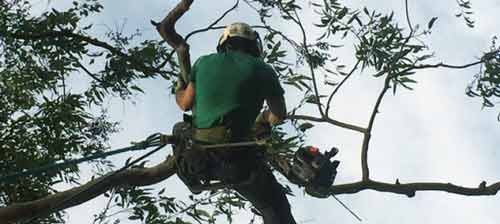 Solution: Get an arborist in to do a dead wood removal on your tree every 2 years. This will keep it looking fantastic and your family safe.
Now for a couple of not so well known indicators of hazardous trees.
No2. Elephant Ears
This refers to a tree with twin leading trunks that have grown in an unhealthy way. They are way too close to each other and are starting to affect the trees overall structure and ability to support itself.
Looking at the picture below you can probably see where the name comes from.
In addition to the structure itself, the nature of the shape allows for leave and water to get trapped in the fork. This breaks down over times and rots the tree from the inside.
So even though it looks fine on the outside, most twin leader trees are a ticking time bomb.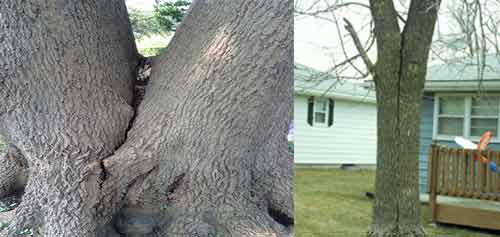 Solution: Have an arborist assess the tree first. This may mean they have to climb the tree and have a look into the fork.
If needed remove of the trunks and leave the other one. Sometimes the whole tree will require removal.
Note: Call Go Tree Quotes on 03 9999 9197 to get 3 prices from local tree experts and save yourself the time, money and hassle of going in alone.
No3. Bracket Fungi
This is actually really handy. Bracket fungi only grows on rotting wood, do if you see it on a trees trunk, you can be 100% sure there is rot or decay of the structure.
This is a leading indicator to branch or tree failure. You must get the tree or limb removed ASAP.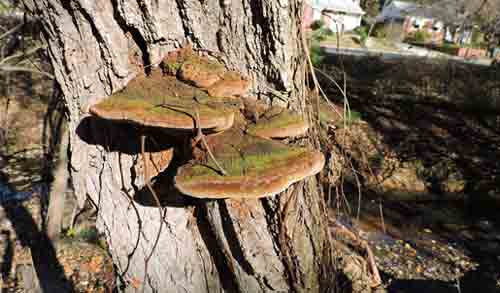 Solution: The bigger the tree or the lower on the tree you find the fungi, the bigger the danger. Call your local tree surgeon now.
Tree Lopping and Removal Done By Experts
You can easily find a lopper in the Melbourne area with our service. All you have to do is fill in our online form with details regarding your tree, its size, location description of the task needed, as well as your personal contact details.
From there, we will match you with three local tree care professionals with their quoted price and past reviews. You can then select the best fit for you.
All tree companies recommended bring with them a wealth of knowledge, but also the right tools, equipment and team to safely remove or prune your tree.
Discover a local tree lopper in your area of Melbourne with us at Go Tree Quotes.
You will be able to find a qualified and insured expert with ease, who can tackle any tree big or small. Upon hire, they will come to your location and assess the trees health and integrity.
To find out more, get in touch with our team today, or simply start the process by filling out our online quote form.
From there, they will determine whether the tree requires lopping or full removal. They will ensure that it is done safely to not jeopardise the well-being of passers-by or the surrounding environment.
Melbourne Wide Tree Services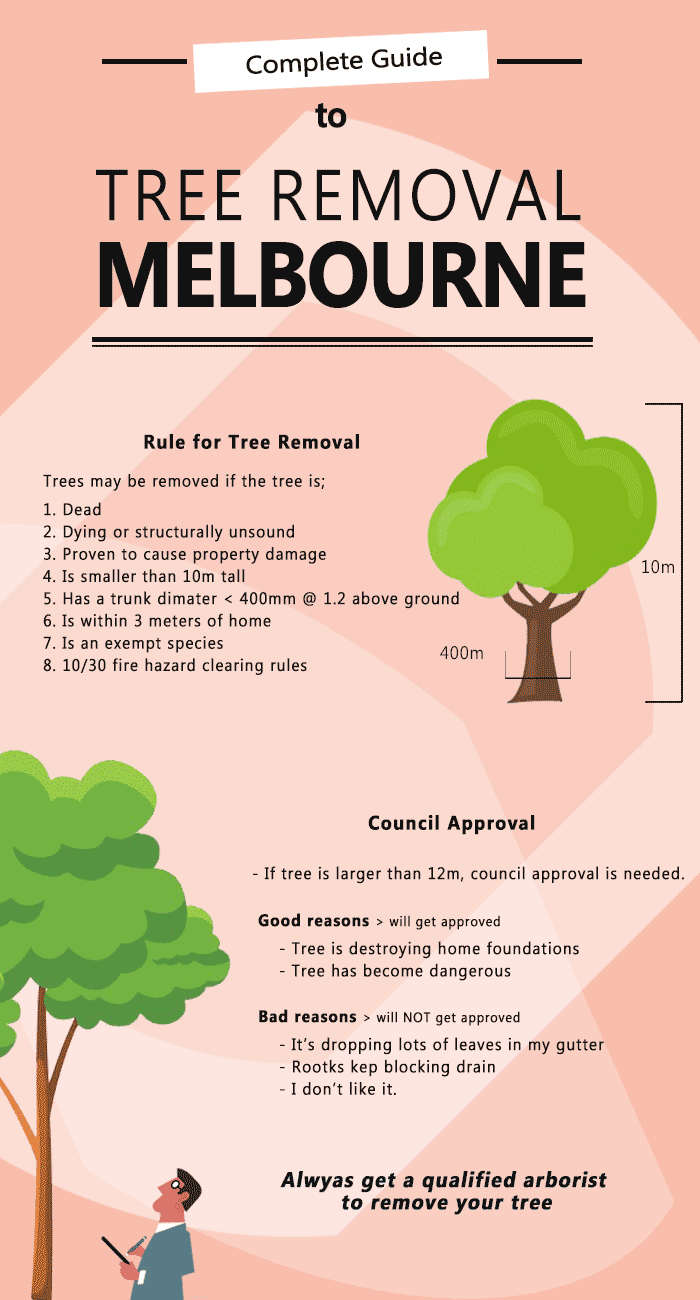 GoTreeQuotes Will have you saying things like:
"Fast, friendly and well priced"
Very happy with the service provided. Tree surgeons that came were very nice and gave good quotes. I recommend this service

"A fantastic service, love it"
I submitted my job to this website. The response from the tree loppers was pretty fast. I have one booked in for next week. Good service

"I'm Impressed with my clean yard"
I had a tree removed from the side of my place today by a tree surgeon recommended by this service. They were fast and well priced. Thanks!

Results like these aren't accidental. We've spent almost 5 year developing a better review system based on previous users testimonials. GoTreeQuotes was born out of passion for helping home owners like you.