Compare Hedge Trimming Quotes Now
Save Up To 43% – FREE SERVICE


Enter the location of your tree job

Hedge trimming cost guide and where to get the best prices
Ben McInerney – Last updated

12 Mar, 2019

Tree or lawn & garden service for hedging?
This will depend on the size of the job. Most lawn and garden maintenance crews are equipped to work on hedges that are 3m or smaller. Anything larger and you are best getting a tree service in to do the job.
Why a tree service?
Because once you begin to work at heights things can get dangerous and all tree services have public liability and workers compensation insurance standard. Lawn mowing outfits generally do not.
Lawn & garden services ARE cheaper
Because of their reduced overheads a lawn and garden service is the way to go for smaller jobs. Again, I would not get them in for anything larger than 3 – 4 meters as you run the risk of them injuring themselves on your property.
With no insurance, this could leave you liable. It's just not worth it.
Big job: Tree services
Small job: Lawn & garden services
Why use Go Tree Quotes to get prices/ quotes?
This website is a FREE service for customers to help you find the best priced local hedge trimming expert.
How it works is just enter your postcode and some information about your hedging job.
We then forward that information to the closes 3 companies voted by previous users as "best price and quality of service".
The give you their best price. If you want to go ahead you can book one of them in, but there is no obligation to hire.
Try it yourself now.
How often should I prune a hedge?
If you want it to look manicured and really set off your property, then the more often the better. If you leave it too long, and only trim your hedges once per year, you will only every achieve a "hacked-at" look and never a nice manicured hedge.
How much per hour for hedging?
Again it depends on the job. A lawn care outfit will charge about $90 – $110 per hour, where a tree services will charge closer to $250 per hour.
You need to remember these are different job types and sizes. There is also much greater safety, expertise and security using a tree service.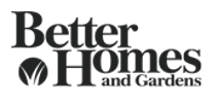 Cost calculator for arborist services