Having a tree expert inspect your trees regularly is as important as any other maintenance activity you might have scheduled. In this brief guide, we reveal how much it would cost you in Australia to contract a local tree company or an arborist for tree inspections and surveys.
Expect to spend between $60 to $150 in Australia to have your trees inspected or assessed by a certified Arborist. A full arborist report will cost $550.
The amount you spend will depend on factors such as the type of inspection, size of the tree, type of tree, and type of report needed at the end of the inspection.
This can cost between 0 to $200 depending on the kind of advice you need from the arborist or tree expert. Some arborists will offer free consultation services at the initial stage for customer acquisition and to gather information about the job.
Note: Initial consultation is usually quite short and may sometimes not involve the arborist visiting you to see the trees. However, you should insist that they at least look at the tree either physically or images you send to them at this stage.
Basic Checklist Plus Recommendations
An arborist or trained tree expert would charge $130 to $330 in Australia to look at your tree and create a simple one-page checklist. The checklist contains information about the status of the tree from the initial visual inspection and recommended actions if there are problems they need to fix.
Comprehensive Tests and Report
Expect to pay between $450 to $700 to have an arborist or tree expert do comprehensive tests on your trees and generate a report. The tests could take between a day and a few days to complete and involve the use of special tree testing tools and measuring devices. An arborist report is usually quite long and can be used as an official document where needed.
Note: The amount you pay for any type of inspection varies from one tree to another. Sometimes, you may pay a very small fee or have a free inspection depending on the job and the type or size of the tree being inspected.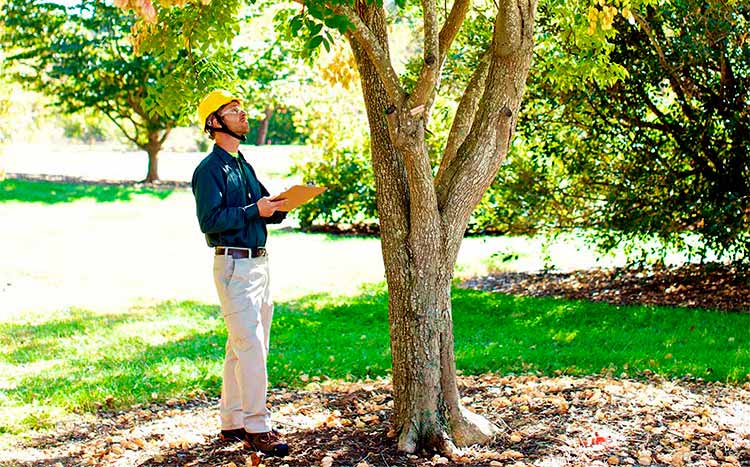 Average Tree Inspection Costs In Australia
The table below shows some of the amounts you might pay for tree inspection services in Australia.
| Inspection Type | Lowest Price | Highest Price | Average Price |
| --- | --- | --- | --- |
| Initial Consultation/ basic visual inspection | Free | $130 | - |
| Basic Checklist and Recommendations | $130 | $330 | $230 |
| Comprehensive tests and Inspection Report (Arborist) | $450 | $700 | $575 |
| Single Tree Report | $450 | $750 | $600 |
| Tree Report for Multiple Trees | $750 | $1600 | $1175 |
Tip: For more accurate quotes, be sure to link up with an arborist using our free tool at the top of this page.
What Does Tree Inspection Involve?
Tree inspection is a scientific process used by tree experts like arborists to determine the health of a tree or its condition at a particular time. They vary depending on the purpose of the inspection, type of tree, and its condition. For instance, you could have an arborist check on the health of tree branches to prevent or minimize summer branch fall.
Tree inspection can be done for any of the following reasons:
To check for diseases and pests
To check for structural integrity- weak branches, rotten roots, hollow or rotten trunks, etc.
To find out if a tree is dangerous
To check for defects or conditions that might affect the tree e.g. if it can produce fruits
To check for the balance of the crown, crown spread, and density
To check the health of the roots, leaves, and other crucial parts
Checking trunk health- included bark, rotten trunk, leaning trunks, dry or dead trunk sections, hollow trunks, etc.
Defects caused by improper pruning and trimming
Status of tree protection components such as lighting protection systems and bracing components.
Soil checks- To check for compacted soil, soil erosion, moisture, and nutrient contents.
As you can probably tell from the above list, a tree inspection goes into detail and is geared towards understanding your tree(s) at a particular point. In most cases, a tree inspection report will be used to come up with a comprehensive tree treatment or maintenance plan.
You can also use a tree inspection report to get a tree removal permit where it is required especially if the tree in question is protected or among the endangered species in Australia. Some councils in Australia will send a council-appointed arborist to do the inspection and generate the report.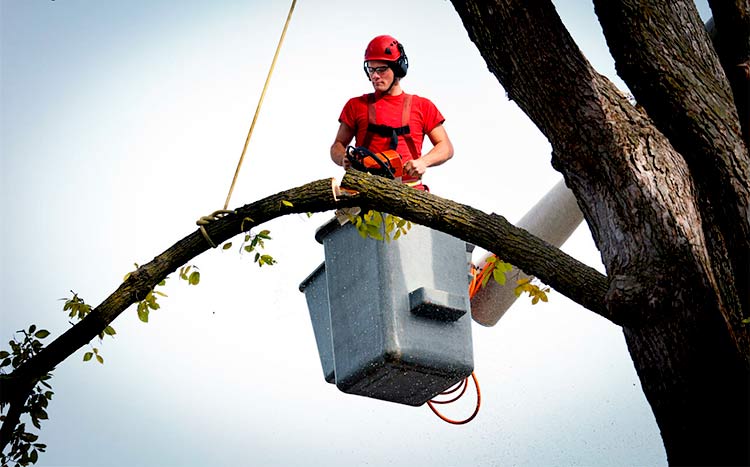 Do I Need to Have My Trees Inspected?
As mentioned at the beginning of this guide, having your trees inspected regularly is a good thing as it helps you know the status of your trees to keep them healthy and safe. Even a simple visual inspection can reveal serious problems like included bark or dangerous pests.
A more important reason to have your trees inspected is tree safety. This is important if you have tall trees in your yard next to buildings, roads, or pathways. Trees can drop their branches without warning or tip over injuring people, causing damage, or blocking roads and pathways. By inspecting your trees regularly, you can prevent this from happening.
What Does A Tree Survey Involve?
Unlike tree inspections, tree surveys do not go into much detail on the status of a single tree. A tree survey is concerned with counting the number of trees in a particular area, where they are positioned in relation to each other or in relation to other things like houses, walls, power lines, roads, and paths.
The purpose of a tree survey is to determine what needs to be done to either make your trees safe or create enough room for the sun and raindrops to reach the surface.
For instance, if a tree survey report indicates that your trees are too crowded, then you might opt to have some trees removed. This will encourage new growth and improve the overall health of the remaining trees.
How Often Should I Have My Tree Inspected and Surveyed?
You should have your trees inspected at least once a year at the same time. These regular inspections or tree surveys are usually basic and should be done at the same time each year. However, you can order more comprehensive inspections for specific trees when necessary.
Yes, arborists are trained to take care of trees and provide solutions when things go wrong. They can identify trees that have defects, diseases, pests or are dangerous and come up with a treatment plan to save them before they die or dry out.
Yes, only licensed arborists can do tree inspections and create a report after the exercise. Arborist inspection reports are legal documents that can be used to apply for permits or in court.
Tree doctor is an alternative name for arborist or tree surgeon so, yes they are fully qualified to inspect trees and create comprehensive reports.