Compare Tree Removal Quotes in Perth Now
Save Up To 43% - FREE SERVICE


Enter the location of your tree job

Step 1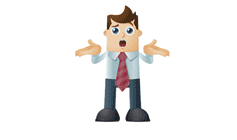 Tell Us About
Your Tree Job
Step 2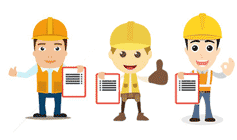 Up to 4 Tree Loppers Compete
For Your Business
Step 3
You Choose
The Best One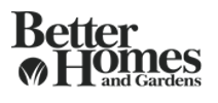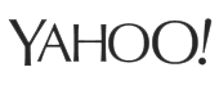 Get Expert Tree Removal in Perth for less
Getting a qualified arborist to provide professional tree removal in your local area can end up costing you a small fortune, if you call just any old company.
But if you follow a few simple steps, you'll be able to get the work done for far less, plus have the security and peace of mind knowing it's a certified arborist with ample experience in tree removal Perth.
How to get cheap tree removal in Perth
What most people do is either an internet search, or look in the local paper for a local tree service.
They choose three random companies and call them up and invite them out to quote the job.

Once they have their quotes, they will choose the cheapest one and book the successful tree service in.
The problem is…
Companies go to a lot of trouble to make sure they are the first ones you see when you open the paper or do a local internet search. They have bigger ads in the local paper, they are at the top of search results or they have a half page spread in the yellow pages.
The reason you saw them first is because they are spending lots of money to be in pole position in the respective mediums. Because they spend so much to be seen first, they also need to charge more and pass those costs onto the customer.
That's you by the way.
It's not a scam, it just the way the run their business. No tricks, just a bigger budget and a higher volume or customers allows them to charge higher prices for tree removal in Perth and still get work.
What should tree lopping in Perth cost?
Tree removal in Perth costs $350 – $3900. They average city wide price is $1670. (2018 average). This price does not include stump grinding. You will typically pay another $200 – $390 on top depending on the size of the stump.
As you can see the price is pretty broad. Trees come in all shapes and sizes and no one tree removal job is the same.
The above price should give you an idea though. For more cost information on Perth tree removal, take a look at the comprehensive tree removal cost guide here were we look at tree removal by tree height, access, and location on property.
Pricing tree pruning or removal isn't something you can really do over the phone or with a picture. It can be even more challenging trying to price your job in an article without even seeing the tree in question. We do give you a pretty good ball park figure to go off though.
But the end of the day, you will need to bite the bullet at some point and get local tree services out to view the job and give a firm price.
There is just no other way to go about it.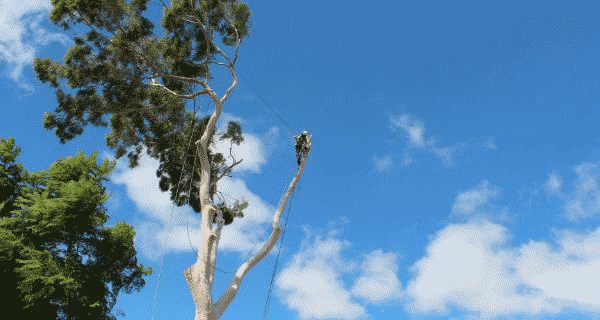 How to find the cheap ones
This might sound a little strange, but it's not a question of who and where to find them, but when. Like all small businesses tree removalists in Perth fluctuate their prices depending on how much work they have on.
If a tree business is booked four (4) weeks in advance, they tend to creep up their prices to slow down the flow of work. The opposite is true when they only have a few days booked in advance.
If they want more work, the will need to reduce their prices to become more attractive and book in more work. It's simple supply and demand.
Note: Getting tree removal in winter will save you on average 25% of the cost. Supply is up, demand is down.
It's about timing
How do you get a company at the right time who's handing out cheaper prices for tree removal Perth? Use GoTreeQuotes!
We are a FREE service that puts you in touch with local experts who can provide professional tree removal services in Perth at great prices.
How does it work? Previous users have voted on the best prices they received to remove or prune a tree from contractors we matched them with.
Based on those results we get a real time idea of who is most likely to provide you with affordable tree removal quotes.
So we have a list of the cheapest tree services near you right now in real time. Go to the top of the page, enter your postcode and tell us a little more about your tree job.
Once you submit your job details along with the best way to contact you, we forward your job quote request onto the best priced local contractors.
They will be in tough to give you a price within 4 hours. All quotes are obligation free.
Compare 3 quotes online now
Going through GoTreeQuotes is quicker, easier and the safest way to hire local tree care professionals. We help match you with affordable, honest and reliable tree services local to you.
We make sure all tree services quoting your job are certified tree surgeons, are fully insured and have sufficient experience. They are all able to safely conduct any tree pruning or tree removal in Perth.
If the tree contractors recommended stop doing work with precision and safety, we simply stop recommending them.
Don't leave dangerous tree work such as power lines clearance and large tree removal to any old contractors. Make sure they are qualified, insured and have the experience to do the job with ease.
Make sure you get them using GoTreeQuotes FREE quote service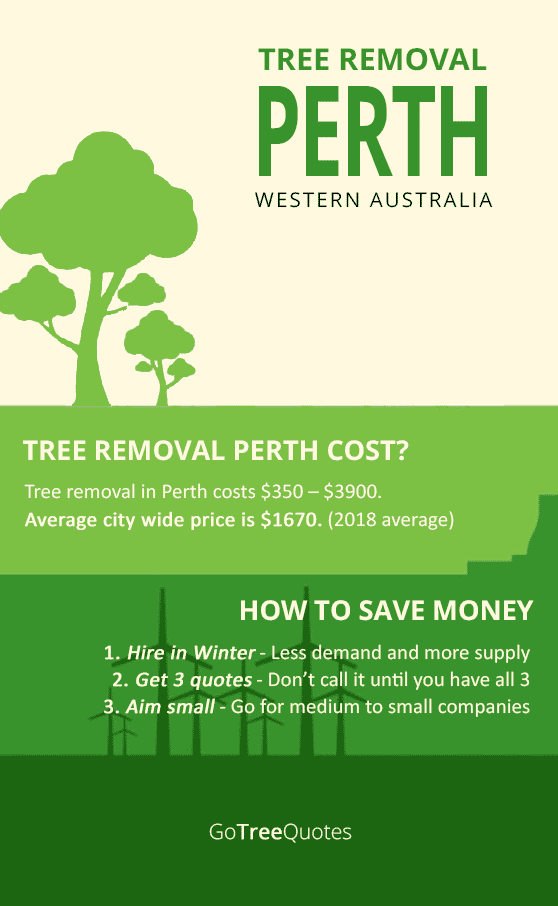 Cost calculator for tree lopping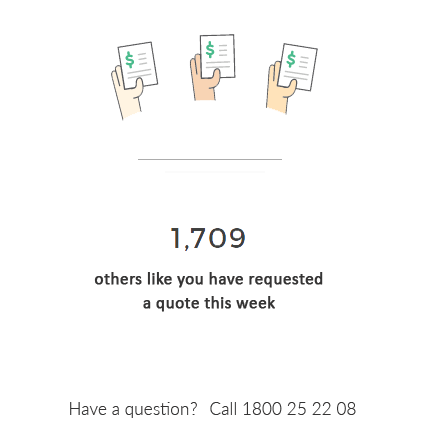 GoTreeQuotes Will have you saying things like:
"Fast, friendly and well priced"
Excellent service. I had my tree removed yesterday from Go Tree Quote contractors. Great work.

"A fantastic service, love it"
I found this site to have a better quality of contractor than other rival services I have tried. I recommend this service.

"I'm Impressed with my clean yard"
Lovely dealing with the contractors recommended by this service. They were all polite, knowledgeable and well priced. Thanks GoTreeQuotes!

Results like these aren't accidental. We've spent almost 5 year developing a better review system based on previous users testimonials. GoTreeQuotes was born out of passion for helping home owners like you.


Enter the location of your tree job