Compare Tree Felling Quotes
Save Up To 43% – FREE SERVICE
Step 1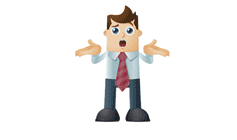 Tell Us About
Your Tree Job
Step 2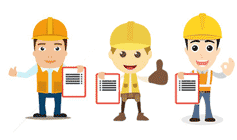 Up to 4 Tree Loppers Compete
For Your Business
Step 3
You Choose
The Best One
Tree felling - hired guns vs. DIY
I often get asked by the novice gardener if they should attempt felling a tree on their own. It's a bit like asking a plumber if you should try to hook up your house to the gas mains on your own.
There are so many hidden dangers that you just would not consider if you do not have the experience, tools or know how to complete the job in a safe manner.
DIY tree felling to save money
In some cases it is possible to do it yourself. I only advise this when the tree is smaller than 5 meters or 1 story high. Anything larger than this and you start to run into problems.
As the saying goes, the bigger they are the harder they fall.
And in the case of trees 6-10 meters tall, they really do come crashing down.
Is it worth the saving?
Generally you will need a minimum 18 inch petrol chainsaw which will cost you $133.00 to hire for the day. Plus tipping fees of around $250 per tonne (approx.).
Yes you will probably save a little, but the savings will be marginal and considering the amount of time and effort it will take you, it may not be worth the effort.
Hiring a professional tree feller
Again we are talking a tree that is about 5m or less. You will find prices will start from about $500 including hauling it away clean.
Now of course this will depend on the tree. Something like a Canary Island date palm with a trunk up to a meter in diameter is going to cost you quite a bit more by for a run of the mill tree in the front yard, again prices would start at about $500.
Get a gardener for bigger savings
Most tree felling services are equipped to prune and fell large trees up to 50 meters tall. A lot of them don't really bother with smaller jobs, and if they do, they will probably charge you a lot more than a regular garden maintenance crew.
The reason?
They tend to have a lot bigger over heads. Their heavy equipment, truck, chipper, insurance, ground crew… it all adds up.
A local lawn mowing guy with his off-sider is likely to charge you about half for the same job.
Conclusion
Do it yourself it you think you can manage, but if not get in a professional tree feller for trees larger than 5m. Anything smaller you should get a local garden maintenance/ lawn mowing crew in as they will be cheapest.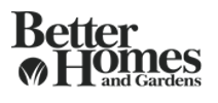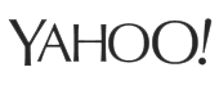 Cost calculator for tree felling...
GoTreeQuotes Will have you saying things like:
"Fast, friendly and well priced"
Very friendly contractors and great prices. I was recommended this website by a friend and I will do the same. Thanks guys.

"A fantastic service, love it"
The guys just finished removing a very large mango tree. They did a great job. Very clean, very professional

"I'm Impressed with my clean yard"
Really good job guys. Thanks for the top tree services you recommended. They were all spot on.

Results like these aren't accidental. We've spent almost 5 year developing a better review system based on previous users testimonials. GoTreeQuotes was born out of passion for helping home owners like you.