As the industry is highly underregulated, it can be difficult to find a qualified arborist on the Gold Coast who will be able to take care of your job safely and professionally.
GoTreeQuotes is a FREE service that matches homeowners with the best priced Gold Coast arborists.
With us, you can find qualified and insured arborists in your area that can maintain the health and safety of your tree. From the Sunshine Coast to the Gold Coast, we have looked for and created a list of the best arborists in Queensland.
The way any tree service will quote your job will mostly depend on how much work they have on.
Like most small businesses, it's all about cash-flow. If they have 3 weeks' worth of work booked in advance, they are likely to charge a higher price to try and slow the influx of work.
The opposite is true for Gold Coast arborists who have little on.
It's all about knowing which companies to engage at the right time… which is where we come in.
We track who is cheap NOW in real-time with our unique review system. This means that you will get the highest quality of tree work, done at the most reasonable prices.
Communicative Tree Arborist Services
At Go Tree Quotes, we are passionate about providing you the very best arborists in your area. One trait that we look for in arborists, apart from skills and quality tree removal services, is that they are focused on communicating information with their customers.
By going through us for your quotes, you will be able to find an appropriate professional arborist for your job.
All you need to do is fill out the form on our website, and we will send you the information for three arborists in your area with the best price and quality of service based on the reviews and recommendations of past customers. If you need any more information, feel free to contact our team.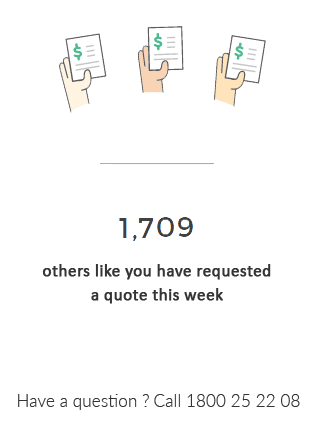 Council regulations for tree removal
For information on tree removal regulations on the Gold Coast as they relate to your suburb and local council.
We also have a free service that curates the best-priced local arborist as voted by previous users that week.
Palm tree removal on the Gold Coast is a different story. The most common Palm tree, the Cocos Palm, can be removed without a council permit. For other palm tree species, you may need to seek council approval.
GoTreeQuotes Will have you saying things like:
"Fast, friendly and well priced"
Could not be happier with the prices I got for my pruning job and the professional manner in which the tree surgeon conducted himself. Love this site!

"A fantastic service, love it"
AAA +++ Service. I highly recommend if you want fast quotes at budget prices.

"I'm Impressed with my clean yard"
It was hard to go wrong with the contractors that were sent to quote my removal job.They were all professional and well priced. Very happy

Results like these aren't accidental. We've spent almost 5 year developing a better review system based on previous users testimonials. GoTreeQuotes was born out of passion for helping home owners like you.