Compare Tree Removal Quotes in Canberra
Save Up To 43% – FREE SERVICE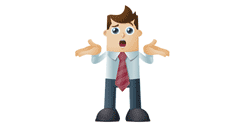 Tell Us About
Your Tree Job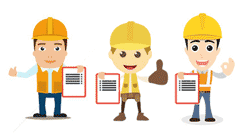 Up to 4 Tree Loppers Compete
For Your Business
You Choose
The Best One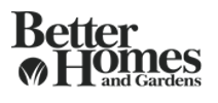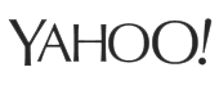 "Such a great services. I got my tree removed in no time at all. Prices were A1!"
Samantha – Bruce, Canberra

"I was looking for a tree removal expert in the ACT to lop three Eucalyptus trees on my property in Yass. I used Go Tree Quotes
and was blown away by the response time and prices."
Jessica – Yass, ACT

"I was quote happy with the tree contractors suggested by GoTreeQuotes. They were all very knowledgeable and helpful."
Caroline – Lyons, Canberra

"I have put onto this website by a friend. I'm very happy to recommend to others. I got my tree pruning at a very reasonable price."
Clair – Fyshwick, Canberra

Tree Lopping and Tree Removal Services in Canberra
It can be difficult to find a professional arborist when there are so many people with chainsaws and local ads saying that they can conduct the work for you. Not only is it extremely dangerous, but it can lead to further damage to the surrounding assets like fences, sheds and houses. Avoid the risk by going through our curated service.
Go Tree Quotes is the place for those in Canberra and other Australian cities to find local qualified tree loppers and removalists. We have put together a large list of knowledgeable and insured experts who will be able to lop and remove your tree with ease.
Lopping and Removing Your Tree
An arborist should be able to assess the quality of your tree, the structural integrity, and the best way to tackle its removal or pruning so that it isn't detrimental to the surrounding environment or passers-by. With their knowledge, they will be able to determine whether the health and integrity is jeopardized to the point that it could be a risk to lives, and as such require complete removal.
They will have the correct equipment, skills and knowledge to be able to either lop the tree, or in some cases remove it completely.
Find Canberra's Best Loppers and Removalists
Ensure that you hire the right person for the job by going through our curated service at Go Tree Quotes. We have put together a list of qualified professionals across Australia, meaning that you can get a knowledgeable, skilled and insured arborist for the job. You can do this by filling out our online form with all relevant information about the tree, including size and location. From there, we will match you with three arborists in the area who are best suited to the job. You can then choose the right one for you based on past customer reviews and the quoted price.