How do I find the cheapest arborist near me? Well, it can be like finding a needle in a haystack.
Why? Because the industry is a minefield of companies that over-inflated prices for a simple service and others who are just in it for a quick buck.
But we have you covered!
Tree services are a seasonal thing that tends to pick up the most in the warmer months and die down in the winter months (especially towards the end of winter after the holidays). Like all service-based small businesses, tree pruning prices fluctuate depending on how much work they have on.
If tree services are booked out in advance, they tend to quote higher prices to slow the influx while they catch up. The opposite is true when they have little on in the winter months. An arborist will bid cheaper prices to win work to see them through winter.
Look at the Google trends chart below. You can see what I mean.

This sounds strange, I know…. but bear with me. From a marketing perspective, businesses don't end up on page 1 of Google by accident. The same is true for yellow pages and any other directory, they pay to be there either with a paid ad, or they pay a marketing company to help rank them higher.
This costs a lot of money, and this needs to be recouped when they quote jobs. You will find a better-priced service on page 2 or 3 of Google simply because they spend less on marketing.

GoTreeQuotes is a FREE service that matches you with the best-priced local tree arborists. Previous users have voted on the best price local arborist. We ask them to quote your job.
Enter your Postcode at the top of the page in the blue form
Answer a few simple questions about your tree job
Three top-voted arborists give you an obligation-free quote.
No hard sales, just friendly advice and great prices.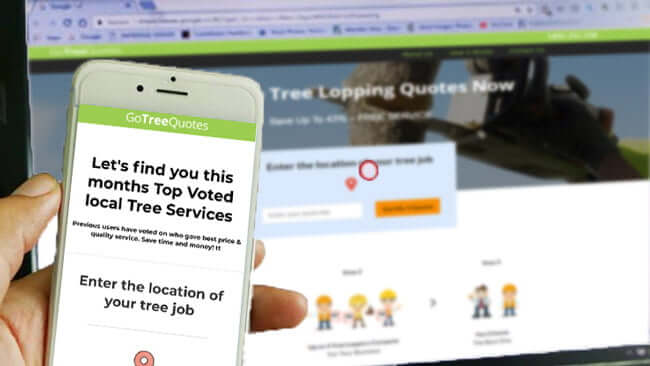 Are tree inspections free?
It depends. If you are looking to hire a tree doctor to trim or remove your tree, including stump removal, and you want them to quote you a price and look the tree over, then yes.
If the inspection is part of an arborist report or just out of general interest, it will cost you. Reports are about $500. They are 8 – 24 page documents you can submit to Council to help get approval for removal.
A tree inspection with no report may vary in price. It might cost $150 – $250 for the consultation if it is just a general health inspection and a verbal recommendation.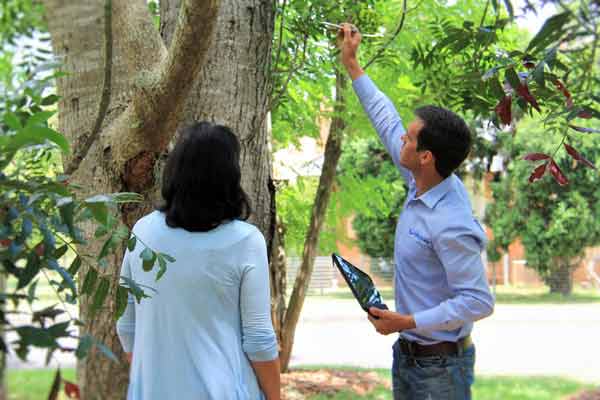 What's a 'Consulting arborist'?
There are two types of tree arborist services. One is your general run-of-the-mill stuff such as tree services in your area, tree trimming and stump removal.
The other deals with tree inspections and arborist reports. They are referred to as a consulting arborist.
A consulting arborist generally has a diploma in Arboriculture, whereas a regular tree surgeon has a Certificate III in arboriculture. Both have different types of specialized work. Regular tree surgeons do not need a diploma in Arboriculture to operate effectively. A cert. II is more than enough.
Cost Calculator for Tree Lopping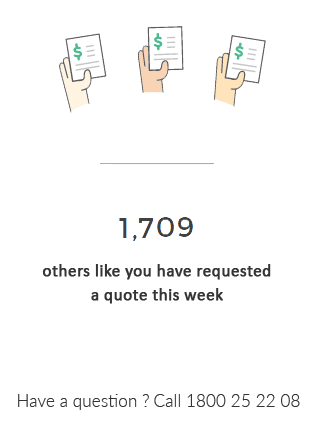 How to hire the best local arborists
In my opinion, the best arborist near you is one who is:
Qualified (min. Certificate II in Arboriculture)
5-year industry experience
Insured with 10 million in public liability insurance (industry standard)
Knows his stuff
Local tree arborists who have been trained in the correct safety standards to operate in the arbor industry and follow the Australian standards such as AS 4373:2007 Pruning of amenity trees and AS 2727 – 1997 Chainsaw Guide to Safe Work Practices.
All arborists GoTreeQuotes recommend following the method of 'BEST PRACTICE'. This basically means they seek to use techniques that are superior to any alternative for professional arboriculture procedures.
Or expectations of tree contractors we work with areas such that they do everything in their power, experience, and knowledge to uphold the above values.
If you are a resident of the United States, please visit this website to find arborists near you. You are currently on the Australian site, which only services residents.