We field a steady stream of job quote requests from Real estate agents, schools and homeowners.
1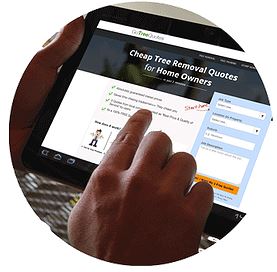 We attract
Potential customers.
We attract new customers and also work with our contacts in property management and real estate.
2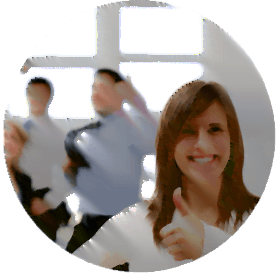 We verify the
quality of the lead.
We weed out time wasters or smaller jobs and just send you quality job leads.
3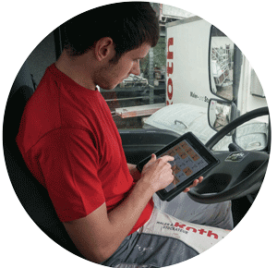 We email you the leads
as they come in.
The job leads are then sent to just 3 local, qualified and insured contractors for quoting.
Increase your workload.

Surge your company's profits.

Low cost way to keep your business busy.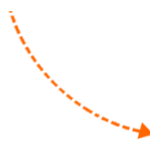 GET STARTED NOW
Normally $129 Now Just $7
Obligation Free
No Fees
No Contract
" Job leads from GoTreeQuotes will greatly improve
your cashflow and profitability through more
quality customers in larger volumes."
| | | |
| --- | --- | --- |
| Tree Removal | Smaller than 5 m | FREE |
| Tree Pruning | Smaller than 5 m | FREE |
| Palm Pruning | | FREE |
| Stump Grinding | | 9 |
| Palm Removal | Single Tree | 9 |
| Arborist Reports | | 11 |
| Tree Removal | Greater than 5m or Multiple Trees | 18 |
| | | |
"Join 322 contractors already getting




tree work cheaper than traditional advertising."
Get access to 2,000+ job requests a month
No risk, no lock-in contract, cancel at any time.
Target your exact service area
Genuinely interested customers sent to your inbox
If you reject a lead you are refunded instantly
Only pay for jobs you quote
we help Arborists succeed

I have literally doubled my work load and pay WAY less on advertising these days. The leads come straight to my inbox and I pay by credit card. It's running a business on autopilot.
– Mick Shrimption
FEATURED AND TRUSTED BY



Come on board for a FREE Trial and Increase
Your Businesses Profits Today!
Get Started NOW!
& Get $50 Account Credit FREE
Frequestly Asked Questions
How will job leads help my business?
Most businesses don't currently know what they are spending to acquire a job lead…Not for a paying customer, but just a phone call to do a quote.
How will job leads help my business?
Research shows that most companies are spending between $35 – $50 per job lead (for quote request) and if they land every third job on average, it's costing them $150 just to land a paying customer.
In reality, that's not too bad. If you are acquiring customers at a profit then you have a business. But one of the most cost effective ways to get more business and to maximize profits is to buy job leads.
What if I sign up and don't like it?
You are under no obligation to stay. There are no joining fees, no yearly fees and you can cancel at any time.
Can I control the number of leads I receive?
Yes, when you sign up, you can specify the number of leads you would like to receive and the area of your city you would like to serve.
What Customer is a time waster?
Well, we don't expect you to pay for such a lead and you are able to reject any lead that you don't actually give a quote on.
Unfortunately, we cannot control customers. Although we do our best to weed out the rubbish, you will still receive dud leads.
In some cases, the customers won't answer their phone, they change there mind or the job has already been booked in before you have had a chance to quote it.
How many jobs can I expect to actually get?
We supply job leads at just $15 per lead (the cheapest on the market) and because we send our leads to just 3 local contractors you have, on average, a 1 in 3 chance of landing the job!
Now, obviously there are other variables in play, but just looking at statistics you have a great shot at landing every 3rd one you go for.
What's my competition like?
Unlike our competitors, we only accept qualified, experienced and insured tradesmen. In fact, you are quoting against 2 other companies of equal worth. Therefore, the need to compete on price is reduced.
What's the quality of the job leads?
I feel the best way to judge quality of leads is by who else is quoting the job! Because you're competing against quality companies of equal worth, then the quality of the lead itself is way much better.
What if I want to cover the whole city?
We like to have 3 preferred contractors per area, but there are times when some companies are too busy to receive more leads and we need someone to cover that area.
So yes, you can sign up to receive leads for the entire city, but you will receive them for your specified area first and cover the loose ends of other areas.