Compare Tree Removal Quotes in Newcastle
Save Up To 43% – FREE SERVICE
Step 1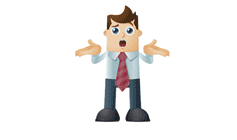 Tell Us About
Your Tree Job
Step 2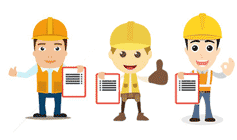 Up to 4 Tree Loppers Compete
For Your Business
Step 3
You Choose
The Best One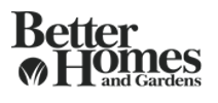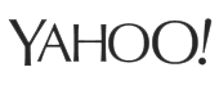 Tree Removal Newcastle
It can be difficult to find a qualified and insured professionals for tree removal Newcastle. There are countless people out there who have bought chainsaws and are advertising themselves as 'tree loppers', but don't have the training or skills to perform half the tasks required of a professional on a daily basis.
Not only can it prove dangerous to hire an unqualified worker who doesn't know what they are doing, but you are opening yourself up to litigation if they were to hurt themselves while on your property and they did not have the correct insurance.
You can avoid all of this by simply hiring a qualified tree lopper. The right person for the right task. Go Tree Quotes is a free service that match homeowners with tree experts in Newcastle.
Brilliant tree Lopping Newcastle, at great local prices
The good tree loppers in Newcastle are hidden in plain view. Like any tradesmen, they are hard to pick and shooting from the hit by choosing the first 3 you see online on it the yellow pages is not going to do you much good.
Our free service allows you to fill in a 1 minute form tell us a little about your tree job. These details are forwarded onto 3 local and qualified arborist, all voted as best price and qualify of service by hundreds of previous GoTreeQuotes customers.
Going for the company with the biggest ads or at the top of googles results is surly going to landing you a big fish, one that needs plenty of money to pay for their lavish advertising spend.
Find the hidden gems that are highly skilled and well priced.
How to Find Your Local Professional
We have made it easy for you to find qualified arborist in Newcastle NSW. All you have to do is fill out your information on our online form, which includes information about the tree size, location and any other important details.
From there, we will send you the information of three local experts, including their quotes and past reviews. You will be able to then choose and book the one that best fits your job!
Get the process started today, or get in touch to find out more.
Tree Removal Maitland, NSW
Maitland council have whats called a Tree Preservation Order outlined what trees can and can not be removed. If a tree is over a certain height, you will need to seek council approval.
Development approval is required for the removal on trees which are;
1) Over three metres in height, or which have a branch spread of three metres or more,
2) And a trunk diameter of 100mm or more measured at 1.0m.
Exempt trees include;
1) dead trees
2) Trees that are dangerous as identified by a qualified arborist
3) fallen trees
4) 10/50 fire clearance in certain areas
Tree lopping Maitland, NSW
Finding a well priced tree lopper Maitland, NSW should be a straight-forward process, but with a myraid of unskilled labourers trying to pass themselves off as the real deal, it can be tough.
GoTreeQuotes has your back. We are a free service that match homeowners with the best priced local experts. Hundreds of previous users have voted on who were most professional, cheapest and who they when with and why, giving us a clear picture of who you are going to get the best deal from.
Tree lopping Maitland just go a whole lot easier. Try our cost calculator below or go straight to our form here.
Tree Removal Lake Macquarie, NSW
If you are looking to carry out tree removal in Lake Macquarie, then you will first need to know the council regulations. I have listed them below here, or you can watch the very short video below.
A tree can be removed from you property without council approval if;

i. The tree is within five metres of your home, measured trunk to foundations)
ii. The tree is within one metre of a sealed driveway
iv. The tree is dead
v. The tree is a risk to human life or property.
Note: Evidence to support removal should be forwarded to Council in accordance with Section 3 of these
Guidelines. Council's Tree Assessment Officer may undertake a site inspection to verify that these
conditions are satisfied
You will need to seek council permission for tree removal Lake Macquarie if;
a) a tree which is listed in Council's Significant Tree Register;
b) tree/s or native vegetation listed as Heritage Items or located within a Heritage Conservation Area; or
c) a Norfolk Island Pine Tree (Araucaria heterophylla) that is greater than three metres in height, or that
has a trunk diameter of 75 mm or greater, measured at ground level.
Tree Lopping Lake Macquarie - Avoiding scammers
Tree lopping Lake Macquarie isn't exactly what you would call a straight forward process these days. With so many unskilled cowboys looking to cash in on the unregulated and growing industry, it's easy to get caught out.
We run a free service that had vetted all contractors in Newcastle and on the central coast to find the ones that are qualified, insured and have the necessary skills to get the job done right.
Past users of our service and locals of Lake Macquarie have also voted on who is cheapest, who is most professional and who they went with and why.
This gives us a clear indication of who the best local contractors are.
How it works so you win!
Go Tree Quotes is a free service for you to get 3 quotes from top voted local tree loppers.
Once you fill in the quick form or call us on 1800 252 208, we forward your details directly onto the best local companies for quoting.
In most cases they will need to get in contact with you to arrange a time to view the job. Trees are tricky to price over the phone as there are so many factors that contribute to how much the job will cost.
Once they have supplied a quote, all you need to do is pick the best one and book them in.
Not happy with any of the quotes? There is no obligation to hire. Although rare, there are times when people just do not want to pull the trigger for whatever reason with the contractors recommended by Go Tree Quotes. That is fine, there is no obligation to hire and you are fine to keep looking.
Best of luck with your tree job.
Cost calculator for tree lopping...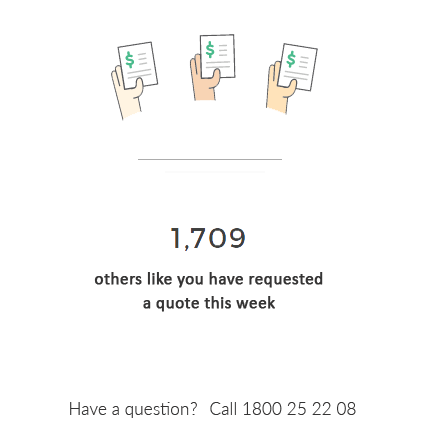 GoTreeQuotes Will have you saying things like:
"Fast, friendly and well priced"
Fantastic little service this. I was blown away by the speed of the calls and the low prices. Thanks guys

"A fantastic service, love it"
I just had my tree taken down by a contractor recommended by Go Tree Quotes. I am very pleased with the work done.

"I'm Impressed with my clean yard"
Getting someone to actually return my call had been a nightmare. Then when I used this service, they called me. Much better way to do things.

Results like these aren't accidental. We've spent almost 5 year developing a better review system based on previous users testimonials. GoTreeQuotes was born out of passion for helping home owners like you.