Finding Brisbane tree experts at a reasonable price for Brisbane tree removal can be challenging. Landing yourself a good deal won't happen unless you know the playing field.
Let's get you up to speed!…
Prices for tree removal in Brisbane on the Northside and Southside are about the same, but there are several factors that add to the cost that can be avoided.
All Professional tree services in Brisbane are a little different, so there is no real standard price for removal. It all comes down to the tree size and ease of removal.
The average price for professional tree lopping is $882. The range of price though can be anywhere from $265 to $4,200 for large trees.
| National Average Tree Removal | $1,560 |
| --- | --- |
| Brisbane Average Tree Removal | $1,340 |
| Small trees | $780 |
| Medium trees | $2,610 |
| Large trees | $3,950 |
| X-Large trees | $6,250 |
Some of the things that will determine the price will be;
Tree size
Trunk diameter
Number of branches and spread
Access to the tree
Number of obstacles near and around the tree
You can't do anything about the tree's physical size, but you can save a considerable amount of money on the cost of tree removal, by granting better access to the tree lopping service.
A tree in the front yard of a home with good access can cost up to half the price of the same tree in the backyard with poor access. Time is money for Brisbane arborists, so if you can reduce the times it takes for the Brisbane tree experts to remove the tree, the more you will save.
Brisbane city council has a tree removal policy that must be adhered to. It is illegal to remove trees without a tree permit. Fines for illegal tree removal start at $10,000.
Councils in Brisbane QLD each have their own Tree Preservation Order (TPO) which outlines the specific rules for tree lopping and tree trimming in Brisbane.
| Service type | Average cost | Low | High |
| --- | --- | --- | --- |
| Tree Removal | $882 | $265 | $4,200 |
| Tree Pruning | $423 | $75 | $1,200 |
| Stump Removal | $225 | $60 | $750 |
| Palm Removal | $240 | $175 | $2,500 |
| Arborist reports | $450 | $400 | $550 |
Brisbane tree experts that service trees for Brisbane residents and the surrounding local community will also be able to carry out the following services.
The cost of tree pruning will depend on the number of tree branches and the obstacles around them. The average cost is $423, but you might pay up to $1,200 for trimming a large gum tree overhanging a roof.
Stump grinding in Brisbane is fairly standard. Last year's average cost was $225, but prices start at $120 and go up to $750 for huge stumps.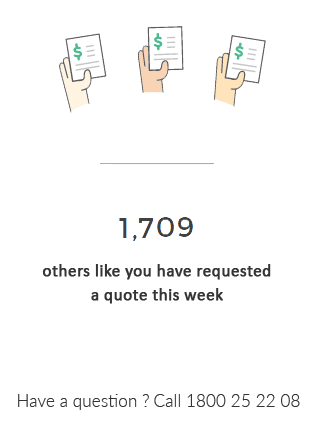 Palm tree removal services cost $240 on average for a standard 1-story Cocos palm. Small Alexander palms start at $150, and the price of a large Canary Island Date Palm can cost as much as $2,500.
Arborist reports are essential for proper tree maintenance and tree care to ensure the loge term survival of a specimen. The cost of Arborist reports in Brisbane generally costs $450 for a single tree report. Some consulting arborists might charge a little more, but if you are paying anything over $550, I would look elsewhere.
There are many great ways to save money on a quality tree service in Brisbane. I am going to cover the top three below.
Also, skip the first 10 results on Yellow Pages and True Local. All these top-listed quality Brisbane tree services are paying a premium to be shown at the top of search results. By going further down the list you are getting some good quality tradesmen who will charge you less in most cases.
Getting a tree removed by quality services in Brisbane and surrounding suburbs at a good price is sometimes that simple. Add the next two points and you can save upwards of 43%.
The end of winter is best. It's when people are least active in their gardens and don't contract lawn mowing, landscaping, or tree service. With workloads down, Brisbane tree experts are in a fight for your business. This usually means cheaper prices as they bid low to win.
Get a free quote from affordable tree services that previous users have voted on as being the best local tree specialists. We then use those picks to match you with 3 of the best local tree and tree stump removal services.
Call us for 24/7 emergency tree work on 1800 252 208. For peace of mind it's worth mentioning that all services we recommend give free quality advice, come highly recommended by previous users and their highly skilled team does impeccable work day in and day out.
Difference between lopping and removal
Tree lopping is a term used to describe the removal or trimming of trees. It's an older term that used to be used for workmen who felled trees for timber in the old days.
The difference these days a tree expert who works with trees in an urban setting is known as an arborist.
Arborist comes from the word Arboriculture which is a subset of Horticulture and is the study of tree management in urban spaces.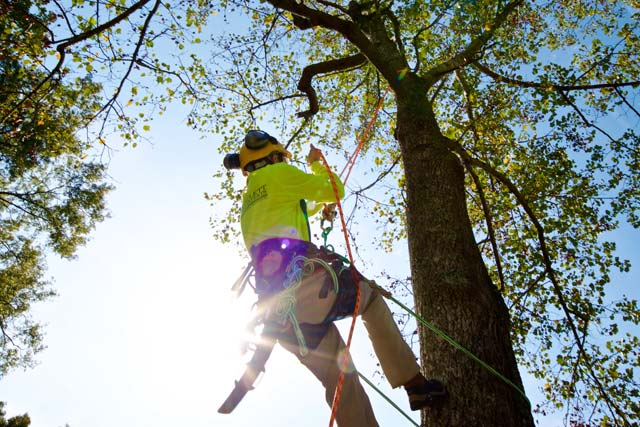 Is stump grinding included in tree removal prices?
A tree stump is not automatically included in the price with tree lopping so you need to make sure when you get a free quote that clearly states whether you have stump removal included.
As it can cost over $500 extra for stump removal, you need to make sure this is clear before the tree service starts.
An insurance company will cover the cost of removing a tree provided the tree has come down in a storm or some other act of nature such as after storm damage. In most cases, your insurance will not cover the removal of a healthy tree.
Your local council has what is called a Tree Preservation Order. This outlines the rules and regulations for tree removal on Private property. If the tree is not of a protected size or in a protection overlay, then you will be ok to remove it without a permit. If not you will need to get approval before proceeding.