Tree removal is expensive! The larger the tree, the more it will cost to remove. But with the cost of firewood, can you get the job done for free in exchange for firewood or milling?
A few Australian companies would be willing to remove trees for free, but it is rare and only in specific cases. 99.9% of the time, you will need to pay the company for the job.
A company might get $200 worth of firewood from a $2,000 tree removal. And that is after they have dried it for two years, they cut it and split it.
There are some cases where a company will remove a tree for free.
Landscaping companies will pay good money for mature sort after palm trees that they can sell for a profit. These include:
Canary Island date palms
Phoenix palms
You will need to ring around to get a company willing to do it. The tree will need to be in a position that is easily accessible with a truck.
See our guide on free palm tree removal in Melbourne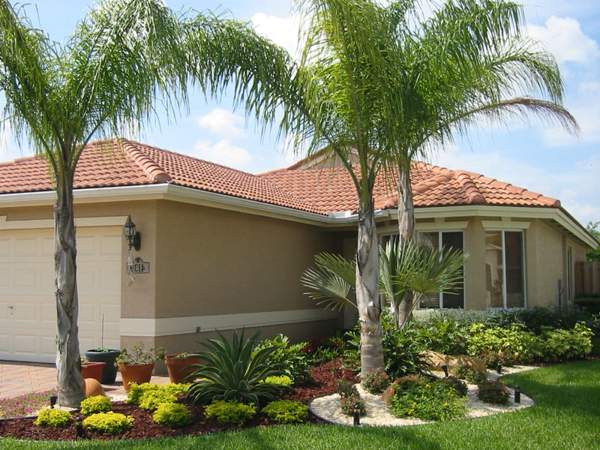 Can I Get My Tree Removed in Exchange for Firewood?
It's possible to find tree removal companies who will happily cut down your tree for free in exchange for the firewood. However, this is mainly in places where firewood is hard to find or expensive and if you have a desirable tree species like pine or blue gum (Eucalyptus globulus).
For instance, a shortage of firewood across the country in 2021 due to the wildfires in NSW means there is a big demand for wood. If you have a tree that can produce firewood, then you can take advantage of shortages and find a company to remove the tree for free in exchange for firewood.
In normal market conditions, though, most tree removal companies wouldn't want to cut trees for free in exchange for firewood because it does not make economic sense to them. Cutting and storing firewood is expensive, and most companies usually do it as a side business.
If you have a tree that can produce firewood, a viable option is to ask for a discount from a tree removal company in exchange for the firewood, should they express interest. Note that most tree removal companies in urban areas rarely deal with firewood therefore, likely don't have storage.
Can I Get A Lumber Company to Remove My Trees for Free?
Lumber companies involved in commercial tree cutting and timber processing could cut your tree for free in exchange for the timber. However, it is rare to find commercial lumber companies in the urban parts of Australia. Most of them operate from the rural areas or forests where there are large-scale tree plantations or native forests.
In most cases, you will have to contract a lumber business to come and cut the trees on your property, process the wood into timber, and sell it on your behalf if necessary. However, it's possible to work out a deal with a local lumber business to buy your tree and cut it at their cost.
Only trees such as blue gum, pine, sugar gum (Eucalyptus cladocalyx) and spotted gum (corymbia maculata) are desirable when it comes to timber production in Australia. You will have a hard time convincing lumber companies to remove other trees for free.
Can I Sell Mature Trees to Landscapers in Australia?
Do you have a beautiful ornamental tree you would like removed from your yard? Some landscaping companies in Australia do pay property owners to remove or transplant trees from their yards. This is one option you might want to explore if you are looking for free tree removal services.
Some of the most desirable ornamental trees you can sell to landscapers in Australia include palm trees, Crab Apples, Elm Trees, Crepe Myrtle trees, Prunus Trees, designer trees, and some Birches. Presently, there is an active demand for ornamental palm trees in the urban areas of Australia.
Search for local landscaping companies in your location and inquire if they could be interested in your ornamental tree(s). Sometimes you might be in luck and fetch a good price for your ornamental trees even when you only wanted to get rid of them.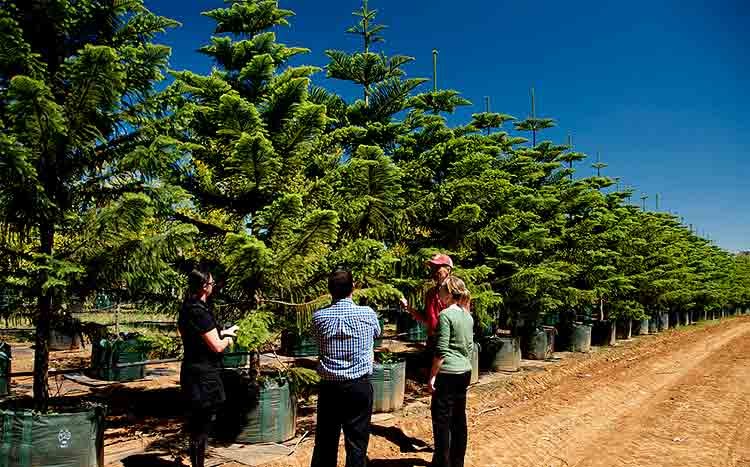 Can I Get the Council to Remove A Tree for Free?
In some Australian cities and towns, local councils have year-round vegetation management programs that may include clearing trees or other plants on boundaries and private property. You can request your local council to remove a tree in the following circumstances:
If the tree is on the boundary line- You can ask the council to remove a tree on the boundary of your property and council land or have them pay half of the expenses. However, such requests are only accepted if there is a compelling reason to remove the tree.
If the tree is on council land- All councils in Australia have a telephone number or online form you can use to report dangerous trees on their land. If there is a tree sitting on council land but overhanging over your house, posing danger to you, or is a nuisance, you can request the council to remove it for free.
If there is a tree removal grant- In some rural towns or farming areas, local councils have vegetation management grants that you can claim to pay for tree removal services. Inquire from your local council if such a program exists and how you can benefit from it as a private landowner.
If the tree belongs to the council – Some councils also plant trees on private property or boundary lines as part of revegetation programs or urban planning. If this is the case in your location, then you could probably request the council to pay for the removal of such a tree if there is a compelling reason to do so.
Finding A Local Tree Removal Service
In truth, getting someone to remove a tree for free is quite slim, especially if you live in an urban area. However, you can find reliable and affordable tree removal services in your location that will remove your tree and eliminate debris.
Here is what you need to do to find a top-rated tree removal service near you today:
Click on here to go to the home page, then enter your postcode in the search box at the center.
and click the button that reads "Get My 3 Quotes". Answer some quick questions about your tree removal job. We will link you to at least three top-rated tree removal services. The tool is free to use, and there is no obligation to hire any recommended companies.
As with other home services, finding the right tree removal service can be the difference between spending thousands of dollars on a simple job or getting a discount and having peace of mind. In most cases, you won't even have to spend time trying to find someone to buy your tree or remove it for free.