Compare Tree Removal Quotes in Adelaide
Save Up To 43% – FREE SERVICE
Step 1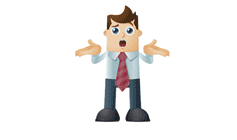 Tell Us About
Your Tree Job
Step 2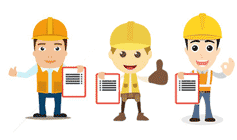 Up to 4 Tree Loppers Compete
For Your Business
Step 3
You Choose
The Best One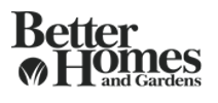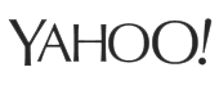 Tree Removal Adelaide Cost
If you have tree you want removed in Adelaide and cost is a concern, finding a professional arborist you can trust can become difficult. The local paper is one way to go about it, but when dealing with tasks with such high risk, not only are you in need of someone who understands trees, you also require a professional South Australian arborist who's qualified and able to perform the task in a safe and efficient manner.
Tree loppers Adelaide – Avoids the scams
Most people think that hiring a tree lopper in Adelaide would be fairly straight forward.
Unfortunately it's a bit of a mine field.
With unqualified labourers looking to cash in on the booming and lucrative tree removal industry, you can quite quickly find yourself forking out thousands in insurance premiums after a botched job.
It's not too hard to imagine something going wrong when a tree being cut down. You have 3 – 4 tonnes of tree in a confined space in your yard or overhanging your house. This needs to be taken down in a safe and concise manor.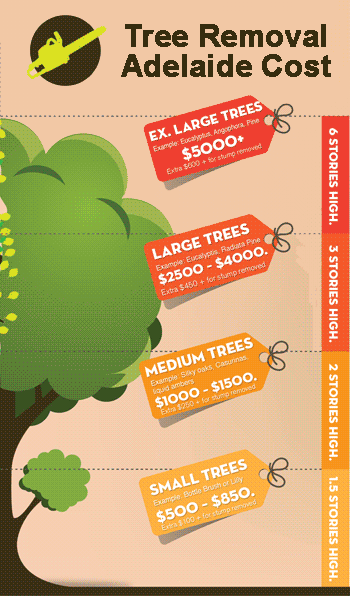 The mechanics of tree removal SA
When considering tree removal Adelaide, most don't think about exactly how the tree is going to be removed. As the saying goes, there is more than one way to skin a cat.
In most cases, you can't just climb the tree and cut and drop branches where they hang.
When dealing with large trees in the confines of a standard Adelaide city block of land, the tree most likely overhands a shed, fence, your home or all three. Dropping branches or the entire tree can easily damage fences, pools and homes. You need a professionally trained in the field of arboriculture to carry out the job.
The right tree care professional
Furthermore, you also need to hire someone who's able to work using the budget you're comfortable with. If you've been holding off on a task because you're worried about the overall tree removal in Adelaide cost, then your search is over, we have you covered.
At Go Tree Quotes, we've done all of the tough work, creating a list of professional Australian arborists who are more than happy to provide a free quote to prove they are the best placed on price and experience.
We'll put you in contact with local Adelaide tree surgeons that have the knowledge and skills to complete your task at the best rates possible.
These tree cutting professionals don't just know how to remove a tree, they are also highly trained in formative pruning and also understand how to take care of its overall health.
Arborists You Can Count On
All of the tree loppers Adelaide included on our list at Go Tree Quotes are professionals you can count on. We do background checks on them, ensuring that you're working with the most efficient service providers in your locale.
Things we check so you don't have to are: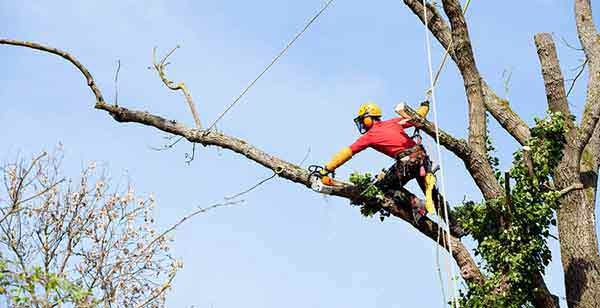 Credentials
We make sure they have the correct tickets and training. There are about 20 different specific skills needed (which are covered in an arboriculture course) that we check on such as:
Single rope technique
Hazard assessment
Chainsaw and safe use
Explosive chemical and their save use
Cover
All tree removal companies need to the correct insurance cover before walking on site to begin work. Any company we recommend is fully covered for a minimum of 10 million in public liability.
Experience
We have a look at the registered date of their business and made sure they have been in the game long enough to have acquired the experience needed to tackle any situation. You certainly don't want a hack "practicing" on your tree on your property.
If they don't have the experience, we don't recommend them.
What Go Tree Quotes Can Do for You
We have taken care of the time-consuming research process of getting the best 3 local contractor to quote the job for you.
There's no need for you to search around for a local companies because have the top three ready to go for you. All have been voted on by previous users as being best priced and top quality tradesmen.
We help you have a pleasant experience. No one wants to face the consequences and the extra costs that come with hiring someone for tree cutting Adelaide, who ends up doing a lot of damage.
So, feel free to fill out our form and let us know about the kind of services you require. From tree removal to pruning, and more, we'll match you up with the best three arborists in Adelaide. You can go ahead and hire one that meets your cost budget for tree removal in Adelaide.
Tree removal price Adelaide
What you pay for a tree to be removed in Adelaide is not always determined by the contractor or the tree itself.
You are not powerless in all of this.
There are quite a few things you can do to reduce the cost. Below I have outlined a few pointers.
Clear a path
Allowing the tree service company great access, especially if the tree is in a hard to get to spot in your yard is critical in securing a good deal.
If they know they can get all their equipment nice and close, you are saving time in having to drag tree branches out to their truck manually. You will be rewarded with a cheaper price.
Sell the waste
Tell your friendly tree lopper you would prefer to keep the timber for fire wood. Ask them for 2 prices, one to completely remove the tree and another to remove the tree and leave the timber for firewood.
You will find the second option will always be cheaper. Not only that, but you can profit on the timber by selling it on eBay. You won't have to lift a finger.
Just take a photo of your fire logs and start an auction on eBay. People will pay through the nose for great hardwood and they will be more than happy to come and do the labour to come and pick it up.
It's a win-win.
Time of year
A big one is time of year.
Most tree service companies are pretty quiet in the off season (anywhere from late summer to early spring) you will find they are more than willing to slash prices just to win a job and keep busy until the spring and summer.
Waiting until the off season can save you upwards of 25% of the price of tree removal Adelaide.
GoTreeQuotes
(08) 8423 4721
contact@gotreequotes.com.au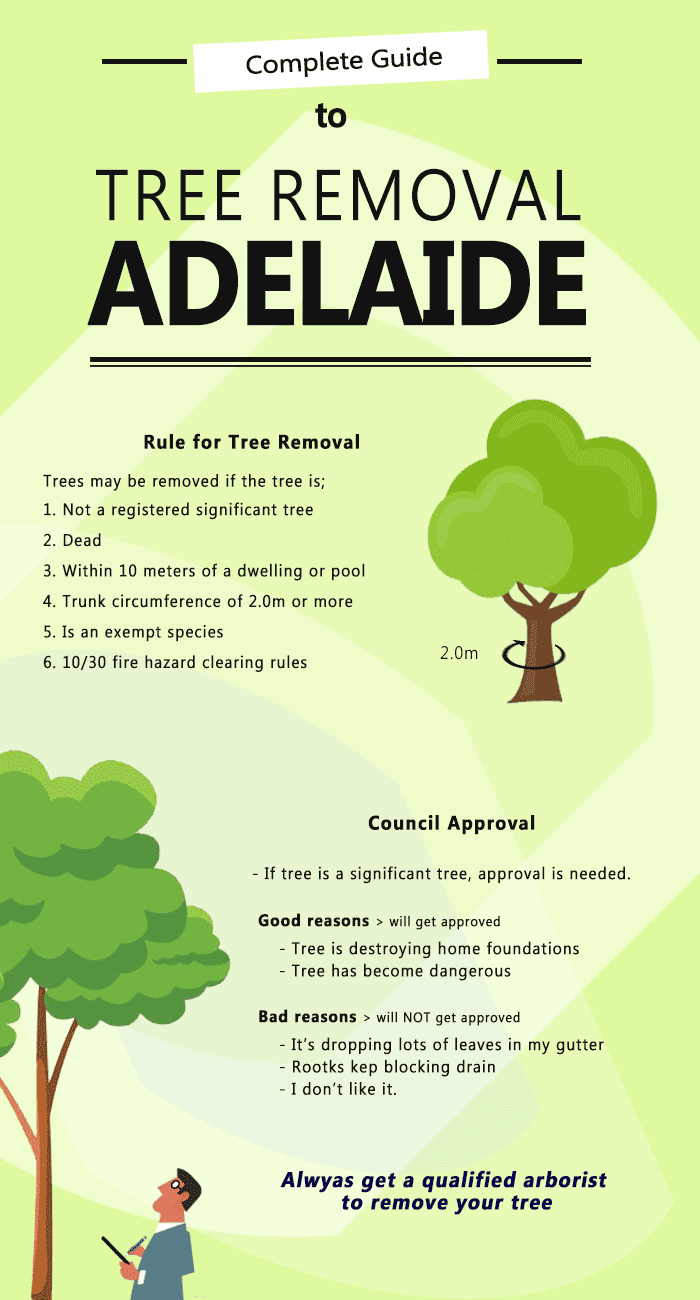 Cost calculator for tree lopping...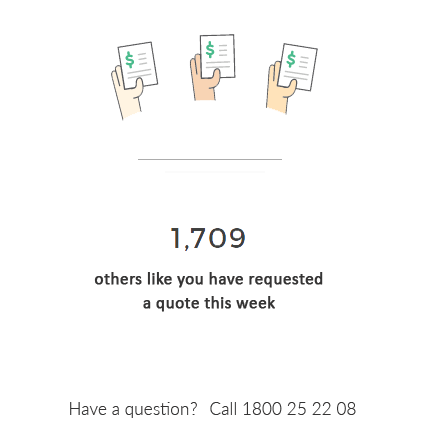 GoTreeQuotes Will have you saying things like:
"Fast, friendly and well priced"
It was great to finally get a call back from some tree loppers. This service works great!

"A fantastic service, love it"
I had a large Casuarina tree removed from my backyard today. Thanks GoTreeQuotes for the recommendations.

"I'm Impressed with my clean yard"
The tree surgeons recommended were great. I was very happy with the prices and quality of service.

Results like these aren't accidental. We've spent almost 5 year developing a better review system based on previous users testimonials. GoTreeQuotes was born out of passion for helping home owners like you.