If you want tree removal in Adelaide, South Australia and the cost is a concern, finding a professional service for a good price can be tough.
We have a few tricks to finding well-priced tree loppers in Adelaide who are qualified & insured.
Also, we have four tips on shrinking your bill even more.
| Adelaide Average | $1,270 |
| --- | --- |
| Low Estimate | $250 |
| High Estimate | $4,468 |
| Real average range | $720 - $2,300 |
How much does tree removal cost in Adelaide?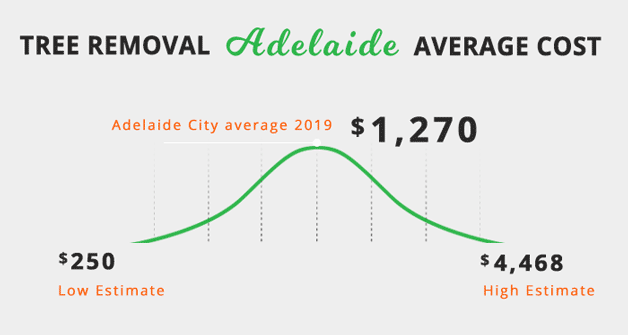 First up, what will it cost to remove your tree? It is kind of a complicated question as it does depend on a few factors like:
Tree size
Location in the yard (front or back)
Access
Trunk diameter
The average cost of tree removal in Adelaide so far in 2021 is $1,270. The real range in price is $250 for a small tree, right up to $4,500 for an absolutely huge tree.
Tree pruning prices range from $150 – $1,200
We have a more in-depth guide here if you want to research a little more about what tree and stump removal in Adelaide costs.
Below is also a very accurate calculator that will give you a price in seconds. Just scroll down. It covers everything tree care-related from stump removal, and arborist reports, to palm tree removal in Adelaide.
Does tree stump removal cost extra?
Normally when you request a quote for an Adelaide tree removal job, you are paying extra for the stump.
They will need to use a special machine called a stump grinder to do the job.
There are budget stump removal companies that could remove your stump at a later date, but I would not have the job done separately. If you are getting a tree removed, you are best to get the stump removed at the same time.
3 quick tips for MASSIVE savings
Finding affordable tree services is the first hurdle in getting a good price on Adelaide tree removal or tree pruning.
Here is a HUGE tip….
This is where the power shifts into your control and you are no longer at the whim of what tree removal services in Adelaide want to charge you.
Go straight to page 2 of Google
The companies at the top of Google, Yellow pages, True Local etc. are paying a lot of money in advertising each month to be seen at the top. They are not there by accident.
Companies charge up to 300% more for the same tree trimming or tree removals job just to pay for their advertising costs.
Trick: Go straight to page 2 and 3 of Google results and select companies from there.
Another cute trick
When getting palm tree removal, look for a company that advertises specifically for palm tree removal. They most likely have a facility to dispose of palm trees at a far cheaper rate. This will translate into 30% or more savings.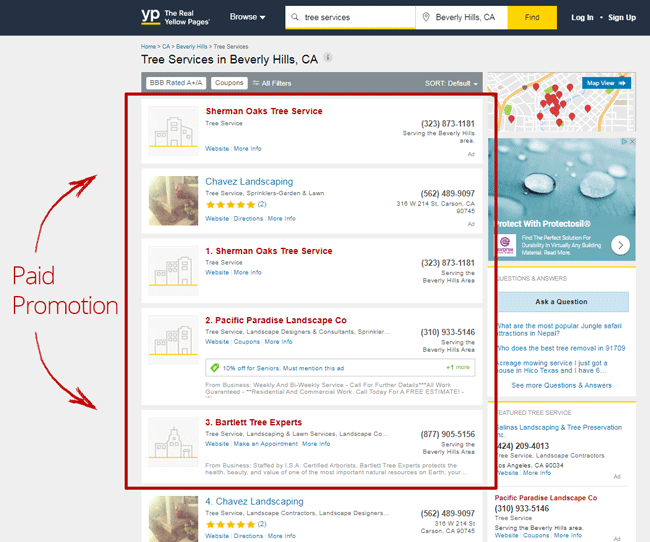 Time of year matters
Getting a tree removed in autumn or winter in Adelaide can save you 30%.
Most tree care services are pretty quiet in winter, so you will find they are more than willing to slash prices just to win a job.
Waiting for the off-season can save you upwards of 25% of the price of tree removal Adelaide.

Clear a path for better access
A tree in your backyard can cost 100% more than the same size tree being lopped in a front yard.
It's all about time. Time to get the tree cut down on the ground and loaded in the mulching machine.
Allowing your Adelaide tree service great access, especially if the tree is in a hard to get to spot in your yard is critical in securing a good deal on tree removal.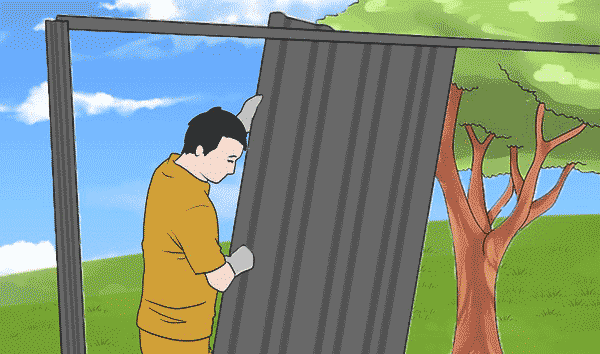 GoTreeQuotes saves you even more money!
We have taken care of the time-consuming research process by getting the best-priced tree removalists to quote the job for you.
To get your 3 x obligation-free quotes:
Fill in the above form (blue box at the top)
Fill in a few more details about your tree cutting job (2 minutes)
The best-priced tree lopping experts in Adelaide will price your job (obligation free)
From tree removal in Adelaide to palm tree removal and tree pruning, we'll match you with the 3 best-priced arborists. You can go ahead and hire one that meets your cost budget.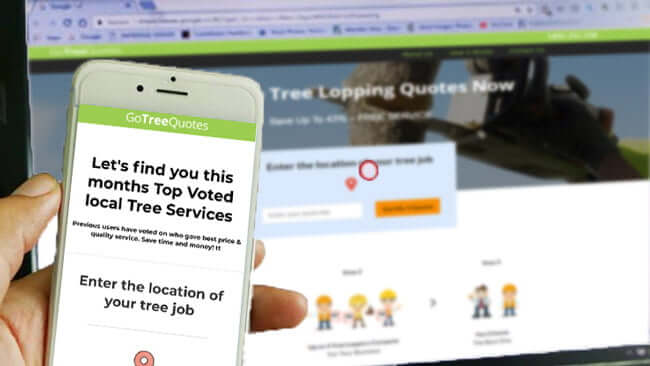 Tree removal Adelaide laws
Some trees in Adelaide are regulated and you will need to first seek council approval before lopping them. These trees are referred to as "significant trees" and you will need a good reason to remove them, or your application will be rejected.
A tree is considered significant once they reach a certain height and or trunk diameter.
There is an easy-to-follow infographic below which lays out the laws regarding tree removal in Adelaide. You can also go directly to the source here.
There are penalties for illegally cutting down trees and the fines range from $5000 right up to $100,000 for large tree removal and multiple offenses.
https://youtu.be/COElngP_WK4FEATURED AND TRUSTED BY:





Cost Calculator for Tree Lopping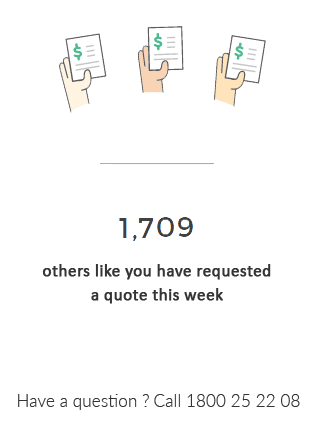 Adelaide Tree Services Reviewed
I have worked with close to 100 different tree and stump removal services in Adelaide and let me tell you there is a GIANT difference in quality and cost.
I would like to give you a few more closing tips so your experience with tree removal services, whether it be for tree trimming, tree lopping, palm tree removal or other tree services, you get a reliable job done well.
1. Obligation-free quote
Tree experts who are charging a call-out fee for quoting a job should be avoided. If they are not willing to even look at the job before charging, then they most likely not be charging a reasonable price on the job.
2. Qualified arborist
Only get qualified arborists to quote your job. There are a lot of fly-by-night outfits in the Adelaide area, especially in the Adelaide Hills, so be sure to ask for an arboriculture certificate from the Adelaide tree removal service before you hire.
3. Professional team
It is hard to tell if the tree services Adelaide you are getting to quote your job have an experienced team, but you can always ask. You will need to have your bull shit radar set to 11 when they give the answer though.
4. Fully insured
Making sure the company you hire has public liability insurance of 10 million or higher (Industry standard) is a must. Tree work is dangerous, so if they break something or kill someone, you are covered.
5. Pay on job completion
Any tree company asking for upfront payment should be told to buzz off. Only pay on job completion.
6. Latest equipment
This sounds a little elitist, but if someone turns up in a banged-up ute, looking tired and unkempt, then you can't expect much attention to detail. If you are getting tree pruning done for visual appeal, then you want to go with someone who has a decent visual appeal themselves.
7. Stump grinding hack
Stump removal in Adelaide can be expensive if charged as a separate job. Be sure to get your tree and stump removed at the same time. Saving it for a later date to save a little now will cost you more later.
8. A Northern tree service is cheaper!
I have heard this one a lot from Adelaide residents, but when it comes to tree management, our data does not show any difference in price for tree pruning, tree removal or tree lopping from tree services in Adelaide's northern suburbs to anywhere else in Adelaide.
9. Finding a reliable service
This one is easy. When a company answers the phone (or calls back in a reasonable time frame) and actually turns up when they said they would, you are a better chance of professional tree lopping services being reliable, than if they keep canceling or postponing.
https://www.youtube.com/watch?v=Sa88QS6XmtQ&feature=emb_logo
FAQ's


Do I need council approval for tree removal in Adelaide SA?
You don't always need approval from the council, on trees that are protected. You will need to check the specific rules for protected trees in your local council area here, but in most cases, the tree has to have a trunk diameter of 1.0m or greater when measured at breast height.


Can I get a quote over the phone for tree services?
The problem is one tree is very hard to quote from a description and photo's can be deceiving. Telling a tree removal service in Adelaide you have "large trees" with "good" access means it could cost anywhere from $550 to $7000. For the company to give you an accurate price, they really do need to come and inspect the tree and the access for removal.


Can I get my tree cut down for free?
I get this question quite a bit and the answer is usually no. A lot of people assume a tree removal service will remove a tree for free in exchange for the firewood. We need to remember it is firewood and not silver or gold. The timber needs to be dried for 2 years, split and delivered. The profit margin on firewood is minimal even if it is a free byproduct of tree removal Lots of time and man-hours go into preparing and delivering it to the final customer. You will need to pay for your tree to be removed.


Will insurance pay for tree removal?
There are some cases where your home insurance will cover tree removal. This is normally when the tree has fallen in a storm or other natural disaster. They will not pay for the removal of a healthy tree. Also, it is worth mentioning that insurance companies pay for the removal of trees, but never the stump.


Can I trim my neighbour's tree?
You are legally within your rights to prune your neighbor's tree if it is encroaching on your property. You will need to check that the tree or trees are not protected by tree preservation laws in your local council area. Go here to see the local rules.


Is it cheaper to remove trees in winter?
Tree removal is normally 20% cheaper in winter on average. As there are fewer people in their yards in the winter, industries like lawn care, landscaping and tree services all take a hit. This means you will have more companies dropping prices to compete. If you can, save your job for winter.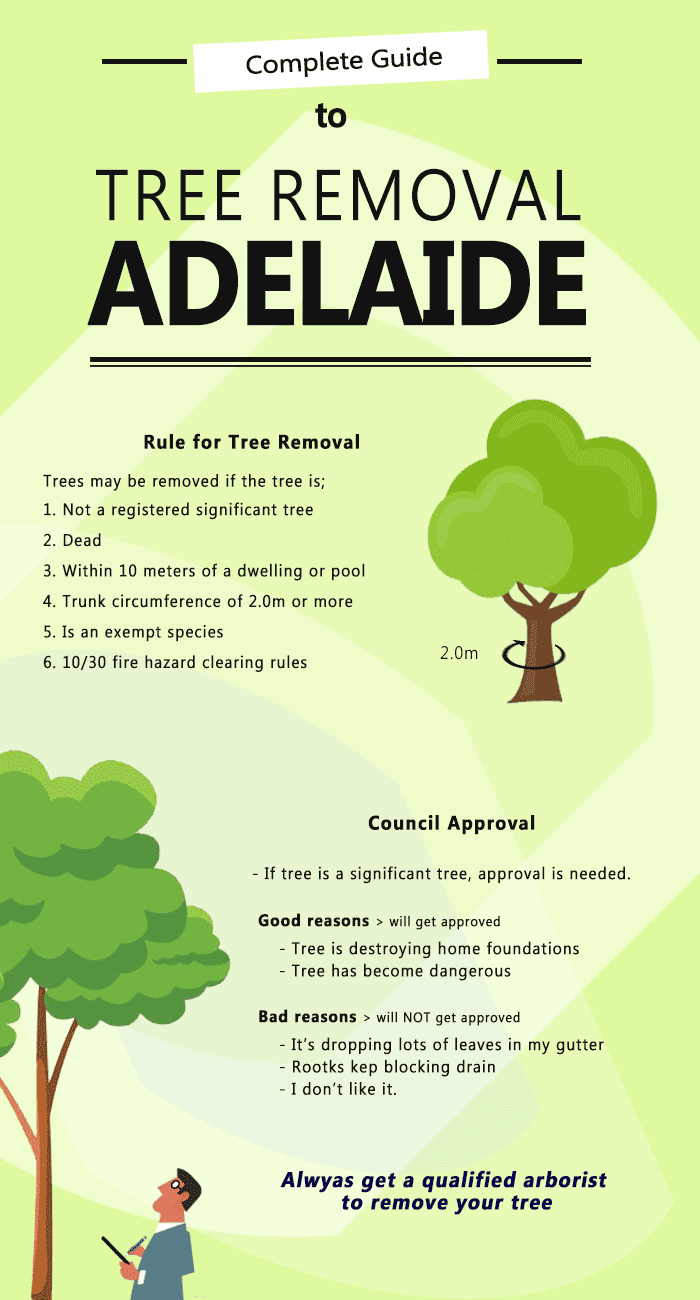 Tree Removal Regulations by Council