If you want to remove a tree, you need to give a reason to council for removal. Dropping leaves or blocking drains is not a valid reason.
Some of the good reasons to remove a tree include if the tree is dead/ dying, if it is dangerous, fire hazard, damaging your home foundations or when a tree is severely damaged (storm or mechanical). Other reasons include if the tree is sick, bug-infested or if ordered by the council or utility company.
Be sure to get approval before removing any tree on your property.
Ideally, homeowners are free to cut down trees within their private property if they meet their Council's regulations.
Most local authorities in NSW require you to obtain a permit from their office before cutting down the trees. However, their specific regulations differ between councils.
Each law is guided and decided through the Tree Preservation Orders (TPOs) and Local Environment Plans (LEP's). If the tree is listed as an Environmental Heritage Item, you will need to apply for a Development Application consent (DA).
1. If the Tree is Dead or Dying
Dead trees are a hazard and you will not actually need council approval to remove them. But some councils are sticklers, so a dead trees is a sure fire way to get approval.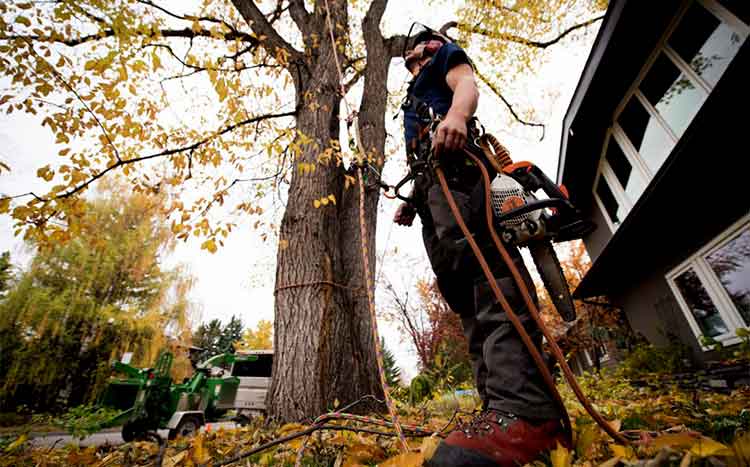 2. If the Tree Is Dangerous
One of the most common reasons for removing trees on private property is if they are dangerous or pose a danger to you or nearby structures such as houses and garages. Dangerous trees need to be removed at the earliest opportunity to avoid accidents or destruction, especially before a storm or cyclone season.
Tips: How to Identify Dangerous Trees to Remove
Trees with overhanging limbs or branches- If the branches or limbs are dangerously hanging over your house, garage, pathway, or road.
Trees with leaning trunks
Trees with rotten roots, stems, and limbs
Multi-stemmed trees with included bark
Trees with loosely attached limbs or broken branches
Trees with invasive or above-ground roots- these roots usually tear up pavements, basements, and underground pipes.
Trees with large destructive fruits, etc.
Have a trained tree expert or arborist assess your tree(s) before you remove them. Some trees can be made safer through non-destructive methods such as cabling, bracing, or trimming. The report created by the expert or arborist will also help when applying for a tree removal permit if it is required in your location.
You should remove trees within the allowed distance to your home to avoid fires especially if you live in a wildfire-prone zone. Some councils have vegetation clearing programs for residents in wildfire-prone areas and will help with removing dead or dry trees at the perimeter of your property.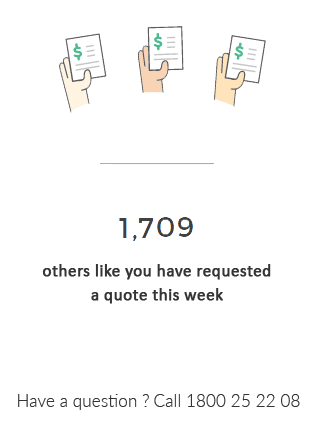 4. Damaging home foundations
Most councils have an exemption that allows you to remove a tree that is within 3m of your house foundations. This is measured from the tree trunk to the house wall. This can be extended for larger trees as root systems tend to travel further.
5. If the Tree Is Severely Damaged
Sometimes you might find it necessary to remove a tree if it is severely damaged either through physical impact or natural means such as lightning strikes, stormy weather, or pests. Severely damaged trees can be dangerous especially if the damage is on major limbs or stems. Have an expert assess the damaged tree and see if it can be saved before you have it removed.
6. If the Tree Is Sick or Bug Infested
You may be forced to remove a tree if it's sick or bug-infested if advised by a tree surgeon to do so. Disease-infested trees can be dangerous to you and may also spread the disease or pests to other trees in your garden or farm. Have a tree surgeon or arborist assess such trees before you have them removed.
Tip: Tree surgeons or arborists are hard to find but we've made it easier for you to locate them. All you need to do is enter your zip code at the top of this page and follow the instructions to access top-rated tree experts near you. It is free to use and there is no obligation to hire any of the recommended experts.
7. If Ordered by The Council or Utility Company
You may be compelled to remove a tree on your property by your local council or electricity company. In most states, the removal of trees interfering with public utilities such as roads and electrical lines is the responsibility of the landowner. The power company or council may opt to remove the tree at your cost if you do not comply.
Getting Council Approval to Remove Trees on Your Property
Nearly all councils in Australia require property owners to obtain a tree removal permit even when the tree is on private land. Follow the application guidelines published by your local council to obtain the permit before you get someone to remove the tree. If unsure about the application process or whether you need a permit, ring your local forestry or planning office, or ask a tree expert.
An extra-large 100-foot tree could cost between $3000 to $4,500 to remove in Australia depending on its age, diameter, position, and crown density. The average cost to remove an extra-large 100-foot tree is roughly $4,150 in Australia.
There are several ways you can have trees removed for free in Australia. You can ask the council to remove them if they were planted as part of a local or federal revegetation program and belong to the government.
You can also find companies interested in wood to remove the trees for free. If the trees are on the boundary line and interfering with power lines, you can have the electrical company remove them.
Big trees are only dangerous if they have compromised roots, limbs, or have leaning trunks. Have an expert check a big tree for potential danger before deciding to remove them. Also, install lightning protection on big trees if you live in a lighting-prone area.