Palm tree removal on the Gold Coast can be expensive, but it doesn't have to be. I've got some mind-blowing tips that will save you 50% or more.
The average price for removing a single palm tree on the Gold Coast is $350. Golden Cane palms are a little cheaper, while Date palms are much more expensive.
Below I break down what you can expect to pay for palm removal, followed by how to save money or even remove your palm tree for free.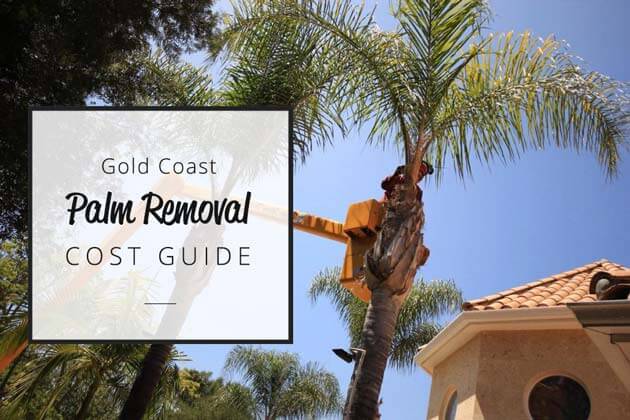 | | Small 5m | Medium 5 - 10m | Large 10 - 30m |
| --- | --- | --- | --- |
| Cocos palm | $190 - $340 | $240 - $490 | $410 - $750 |
| Alexander palm | $125 - $220 | $190 - $350 | $280 - $450 |
| Cabbage palm | $240 - $440 | $340 - $690 | $510 - $1,250 |
| Golden Cane palm | $90 - $180 | $125 - $220 | $190 - $350 |
| Date palm | $750 - $1,340 | $850 - $2,490 | $1,800 - $3,150 |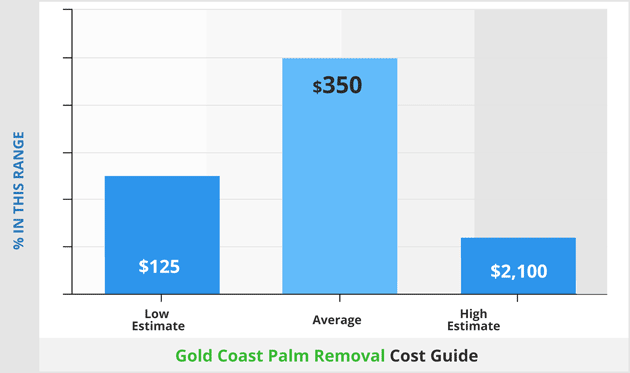 The cost to trim a palm tree on the Gold Coast also varies by the size and type of palm. You can expect to page anywhere from $75 to $450 per palm tree.
For a standard Cocos palm that is trimmed every year or two, expect to pay $75. You may pay closer to $115 per tree if it has huge seed pods.
Before we discuss how to save, let's talk about free palm tree removal. Nurseries and landscaping companies are always looking for mature palm trees. They buy them from customers and sell them to clients.
It is a little harder to get free palm tree removal on the Gold Coast compared to other cities, because there are so many palm trees around.
If you have a desirable species like a Date palm or Phoenix palm, I suggest you ring around and speak to a few nurseries and landscapers to see if you can unload it for free.
If you don't have any luck with that plan, keep reading. I have a bunch of tips for you that will save you 50% off the price of palm tree removal.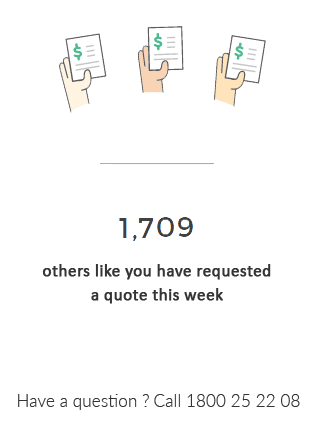 How to save on palm removal
Palm trees can be expensive to remove on the Gold Coast. One of the main reasons is dumping fees. When a tree service removes a regular tree (Eucalyptus, Pine etc.), they mulch it up and sell the mulch to landscaper supplies or customers.
Palm trees are not like regular trees. They have very acidic sap and must be disposed of as general waste at a local waste facility. This is very expensive and, depending on where you live, can cost up to $350 per tonne.
The biggest saving is going to come when you save the tree service on dumping fees. You can do this in one of two ways.
Council clean up – If you line up your palm tree removals with your local council clean up, you can take the removal of a standard palm tree from $350 to $175.
Green bin – Using your green bin (and maybe a helpful neighbours bin also) you can dispose of palm trees free the same as a council clean up.
To get this to work, you need to tell the tree service when they are quoting, they just need to remove the palm and leave it on the front curb or in the green bin. It's important you do this when they are quoting the job.
Tree services are very seasonal. Most people don't worry too much about their garden in the winter, so there is very little work going around for tree services, but the same amount of tree services remain.
Because they are trying to make ends meet, they tend to bid lower prices to (usually 10% less) to win more work.
If you save your palm tree removal until winter, you stand to save an extra 10%
A palm tree in the front yard of your gold coast home is going to be cheaper to remove than a palm tree of the same size, right down the back yard behind a shed.
It's all about access and time on site. If you have a hard to get to palm tree, you need to do your best to grant the tree service better access.
Removing a panel of fencing and giving them access via a neighbour's yard is the best way to overcome this.
Go Tree Quotes is a FREE service for users to help them find the best priced local palm tree removal services.
Previous users have voted on the best-priced local service and we ask them to price your job too.
Simply scroll to the top of the page and enter your postcode.
Answer a few simple questions about your tree job.
Three top-voted Gold Coast tree services will contact you with a price for your job. There is no obligation to hire.
No hard sales, just friendly advice and great prices.