Palm tree removal in Sydney varies in price depending on the size, location and species of the palm.
The average cost to remove a palm tree in Sydney is $355. This is for a single tree about 1 – 1.5 stories high. You can save up to 50% off the cost of palm removal, which we cover below.
You will need to check your local council Tree Preservation Order (TPO) to see if you need a permit to remove a palm tree in your suburb on private property.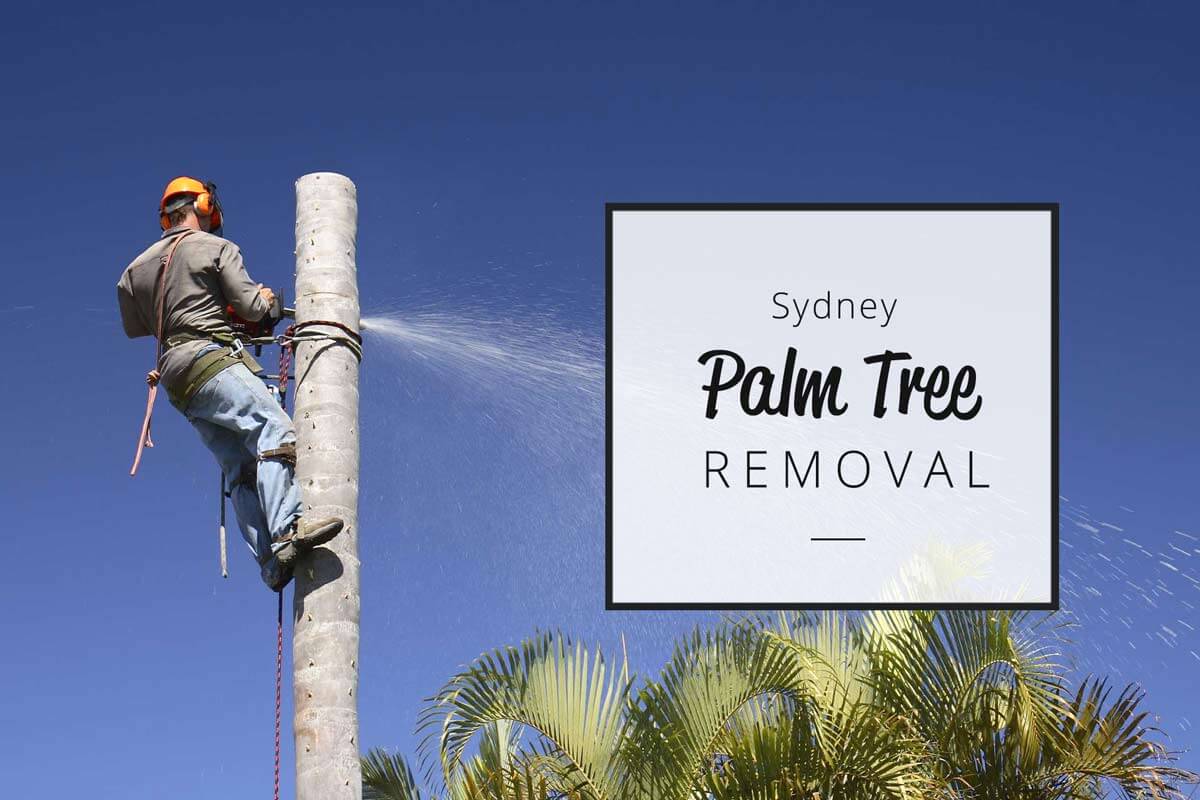 Knowing what you can expect to pay per tree for palm removal in Sydney will put you in a position of power when negotiating the price with a local tree service.
| | Low | High |
| --- | --- | --- |
| Small 4m | $170 | $340 |
| Medium 7m | $245 | $480 |
| Large 7m - 15m | $395 | $1,290 |
| Extra-large 15m - 40m | $1,140 | $2,570 |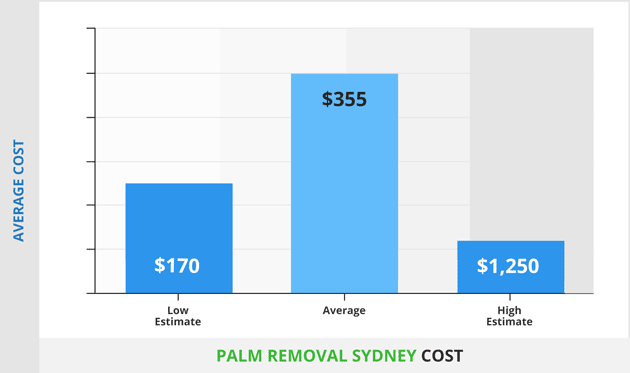 Do I need a permit to remove a palm in Sydney?
You may need a permit to remove a palm tree in Sydney, depending on where you live and your local council tree removal rules. Go here to check the TPO for your local council.
Free palm tree removal in Sydney
It is possible to get your palm tree removed for free in Sydney. Nurseries and landscaping companies are always looking for mature palm trees to buy and sell for a profit. They will either remove them for free or, in some cases, pay you for your palm tree.
The trick is that your palm tree needs to be a desirable species like a Date palm, fan palm, or phoenix palm. It also needs to be in an easy-to-get spot, like a front yard and away from overhead power lines etc.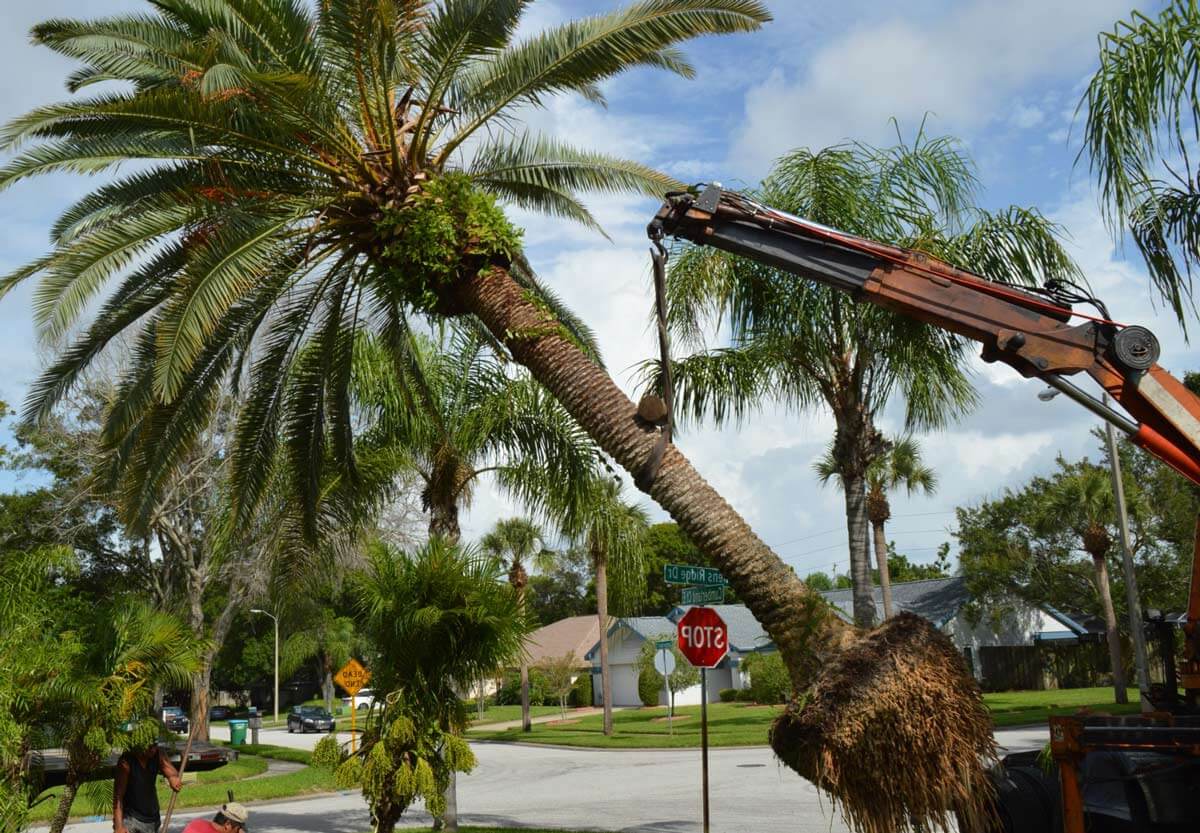 Is it hard to DIY remove a palm tree?
It's not too hard as long as it is smaller than 5m and you have a clear space to drop the tree. If the tree is taller than 5m, I suggest you get tree service to do the job as it is very dangerous.
If you follow the guide below on how to save money on palm tree removal in Sydney, it will probably be cheaper to get a pro in than to hire a chainsaw and stump grinder to do the job yourself.
How to save >43% on palm tree removal in Sydney?
You can use a few tricks to save on palm tree removal in Sydney.
Palm trees are not like other trees and can not be chipped up and spread in gardens. They need to be disposed of as general waste. That means the tree service is charging to cut doe, drive them to the local waste facility and pay for them to be dumped. It cost $170 – $250 to dump a single palm tree.
Pro tip: Link up your palm removal with the local council clean up. Get a price for removal from a tree service with them disposing of the waste and another price if they just leave it out the front for council clean up. You will save 40 – 50% just with this one move.
Tree services are very seasonal. Because there is a lot of work going around in the spring and summer, and very little in winter, tree services are forced to drop their prices to compete in the colder months. Ge the job done in winter and save another 10% minimum
Go Tree Quotes is a free service that helps match users with the best-priced local palm tree removal services in Sydney. We use votes from previous users to rank the best local tree services and get them to give you a price.
Scroll to the top of the page and enter your postcode
Answer a few simple questions about your palm tree removal
Three top-voted tree services reach out with an obligation-free price for your job.
No hard sales, just friendly advice and great prices.