Compare Tree Removalist Quotes
Save Up To 43% – FREE SERVICE


Enter the location of your tree job

How to get the cheapest price from tree removalists
Ben McInerney – Last updated

2 Nov, 2018

A tree removalist is a certified expert who specialises in the trimming or complete removal of trees in suburbia.
Otherwise known as an 'arborist', tree removalists can charge hefty prices for this highly dangerous job, so it can be hard to land a bargain.
By following just some of the advice below you will save hundreds on your next tree prune or removal.
1. Get your tree removed in winter
Tree removal is a seasonal thing that tends to pick up the most in the warmer months and die right down in the winter months (especially towards the end of winter after holidays). Like all serviced based small businesses, tree removal prices fluctuate depending on how much work they have on.
If they are booked out in advance, they tend to quote higher prices. The opposite is true when they have little on in the winter months.
Look at the Google trends chard below. You can see what I mean.

2. Don't get 3 prices/ quotes from any old company
If you found 3 tree services in the local paper or at the top of the search results in Google, then you will probably pay more! Why?
Because companies pay a lot of money to be easily found, and guess who picks up the marketing bill… you!
By digging a little deeper and trying to find companies who are well regarded and have great reviews on page 2 or 3 of the search results will (not always but generally) get you 3 cheaper prices.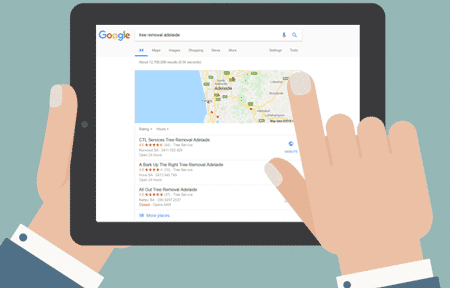 Pro Tip: Go Tree Quotes is a FREE SERVICE and we have a list of the best priced local tree services in your area. Seriously!
Best priced local tree services are based on the votes and reviews of hundreds of previous customers.
How: All you need to do is fill in a 2 minute form at the top of the page. We then send your details to the 3 best priced local tree removalists and ask them to quote your job also. They will get in touch and give you their best price.
3. Sell the timber online for firewood
If you have a large tree with plenty of timber, ask the tree removalist to cut it up into 30cm logs. That way they are not spending extra time loading all the timber by hand, so it costs you less.
The kicker is you just need to take a photo and upload it to eBay or gumtree as an auction. Once sold the buyer is always more than happy to come and pick the timber up.
Not only are you saving money on the take down of the tree, but also you are recouping money when you sell the timber. It's a win, win.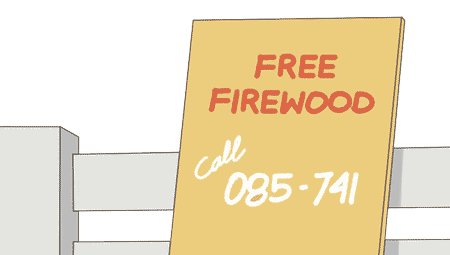 4. Tree Removalist Adelaide SA
One of the fastest growing cities when it comes to tree work is Adelaide. The reasons are mixed, but from what most can tell is they are such a fast growing and expanding city, that the demand for tree removalists Adelaide within established neighbourhoods as well as the growing demand for land clearing to make way for new estates.
Adelaide Hills is at the top of the pile when it comes to number of trees being removed, most likely because of homeowners clearing trees and undergrowth each year in preparation for fire season.
Cost calculator for tree removal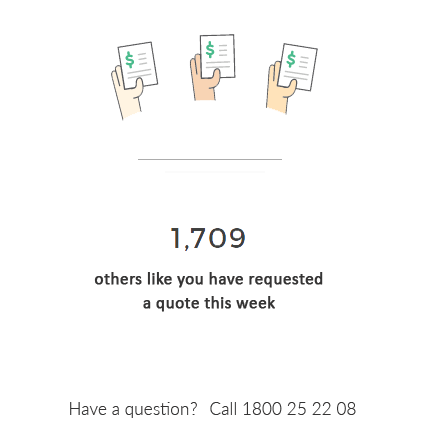 Go Tree Quotes – Company Philosophy
We always aims to set the bar high by providing our customers with an outstanding quality service that is personal, fair and over-delivers on value and satisfaction.
We want homeowners to be completely satisfied with the job done and the price paid, from a small pruning jobs to a large tree removals. Our aim is to build a repeat and referral business with an unbeatable reputation.
Go Tree Quotes – Best Practices
We are committed to the certified arborists we recommend using the method of 'BEST PRACTICE'. This is a methodology that is accepted as better to any alternatives for commercial or professional tree removal procedures for results that are superior to those achieved by any other means.
Our expectation of a tree contractors we work is they do everything in their power to uphold these values.
Our commitment to you
Once you call us on 1800 252 208 or fill in the 2 minute form, we forward your details directly onto the best local tree surgeons for quoting.
Based on previous user's votes, we keep track in real time who is the best priced and highest regarded local tree services, and ask them to quote your job too.
There is no obligation to hire and we have a 100% satisfaction guarantee for all customers.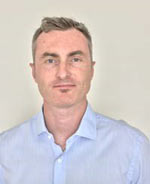 Author Biography:Ben McInerney is a certified arborist who has been practicing arboriculture since 2004. Ben ran a successful tree service business in Sydney, NSW for 8 years before selling it to a larger company. He no dedicates his time to teaching homeowners about the benefits of using a certified arborist for tree related work and also helps them find the best local tree company at the best price.
Ben holds a Certificate III in Arboriculture from TAFE NSW.



Compare Tree Removal Quotes Here
– Local Tree Services
– Fast Response
– Save up to 43%
– Obligation FREE service