Also known as 'tree surgeons, arborists Sydney are tree specialists who do anything tree related from reports for council, tree pruning, tree removal, and just general tree maintenance.
Let's quickly look at what they can do for you and how to find a better-priced tree service near you.
How much should it cost for an arborist?
The cost of arborist services will largely depend on the service being provided. Tree removal is a lot more expensive than an arborist report for example. Below is a list of prices for each service.
These prices are averages, as prices may vary depending on the size of the tree in question and the difficulty of access.
Tree removal – On average you can expect to pay $879. The real range is between $350 for very small trees less than 5m high all the way up to $4,500 for huge Eucalyptus trees.
Tree Pruning – The average price you can expect to pay is $337. Again this is the average of a range of $100 – $1,200.
Arborist report – Arborist reports will normally cost about $450. This may vary if you have multiple trees or the report is for a DA approval.
#1. Use this FREE service to get matched with a Sydney arborist.
GoTreeQuotes matches customers with the best-priced local arborist based on votes from previous users.
This way, you get a good balance of quality and price.
Just fill out the above form starting with your Postcode, and give us a little more info about your tree. We will then forward your job details to the best 3 local Sydney arborists who will come out and give you a great price on your tree job.
It's a little-known fact that tree work is a little cheaper in winter. The reason being most Sydneysiders are not out and about in their yard. Outdoor services like landscaping and lawn mowing all greatly dive in workload.
By requesting tree work in winter, you are catching the market at the right supply and demand point to secure a great price.
Because there is less workaround and the same about tree services in Sydney, they all have to work harder to win your work. This includes lowering their prices.
If you want a tree removed and you have poor access, doing something small like removing a section of fence to allow the tree service direct access will save you hundreds.
Time is money, and the longer it takes to get a tree on the ground and in the back of a truck will cost you more.
Do what you can to make their life easier, and you will be rewarded with cheaper prices.
Professionals in tree services
Every tree job being different, is it important that the proper methods are used to ensure safety for you and your property. Using a qualified professional for Sydney tree removals is key.
There is always the temptation to go with a cheap imposter, but if the tree service does not imply a qualified arborist, you are guarantee they are not insured and don't have the skills to do the job in a safe manner.
Don't risk it, get a qualified arborist.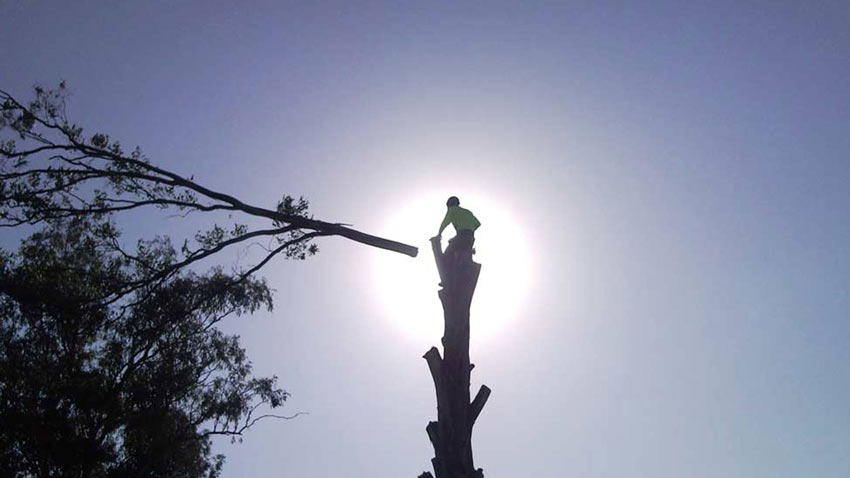 Sydney's inner west Arborists
Because Sydney's inner west is so much greener than almost all other parts of Sydney, there has been a boom in requests for arborist services in those areas.
We can match you with an arborist in the inner west who can give you a great price on Sydney tree trimming or removal as well as reports and safety inspection.
When we get a request, it goes out to the three closest top-voted arborists for quoting.
If you do live in Sydney's inner west, you can be sure you are getting a truly local service to give you a free quote.