Knowing the correct way to remove a tree isn't common knowledge; it's something trained arborists study for years to master through tertiary education, much like an electrician or plumber. It is never wise to try and remove trees by yourself, especially given that, per capita, arborists on the Sunshine Coast and in forestry are the second most dangerous industry after mining.
Using Go Tree Quotes, you can find an arborist to safely remove your tree without damaging your garden or home or putting themselves at risk.
Fill in the specific details regarding your tree job, the tree size, and your address. From here, we will send your details onto the close three tree service professionals who can conduct the work.
Previous local homeowners recommend all arborists and can't be faulted on professionalism and price.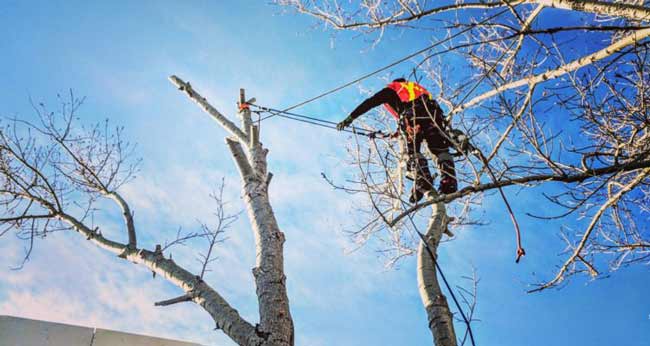 By sending us your tree job details on the Sunshine Coast, arborists are matched by location and prices you with your job.
Once you have received all three quotes, choose the best one that fits your budget and tree service requirements. We have evaluated all tree removal experts in your area based on past clients and cherry-picked the very best.
Get in touch now and get the job done right. Give us a call today on 1800 25 22 08.
Check here for more information on local prices and regulations for tree arborists by suburb.
GoTreeQuotes Will have you saying things like:
"Fast, friendly and well priced"
I was in need of some felling work done on my property. Considering the size of the tree the guys were cheap.Make things easy when someone else has done the leg work for you.

"A fantastic service, love it"
I'm glad we decided to use Go Tree Quotes to get prices for our tree removal job in Yaroomba. They really did exceed my expectations. Thanks again!

"I'm Impressed with my clean yard"
I can't complain about saving $425 on my gum tree removal. I though all local guys would be in the local paper, but as I found out the best ones are on this service.

Results like these aren't accidental. We've spent almost 5 year developing a better review system based on previous users testimonials. GoTreeQuotes was born out of passion for helping home owners like you.