It is frustrating trying to find a professional tree lopper on the Sunshine Coast, only to keep coming across unqualified gardeners with chainsaws claiming they are arborists.
If you want the work done safely, then make sure you hire an expert.
But tree services can be expensive.
In this article, we show you how to find quality local experts for less.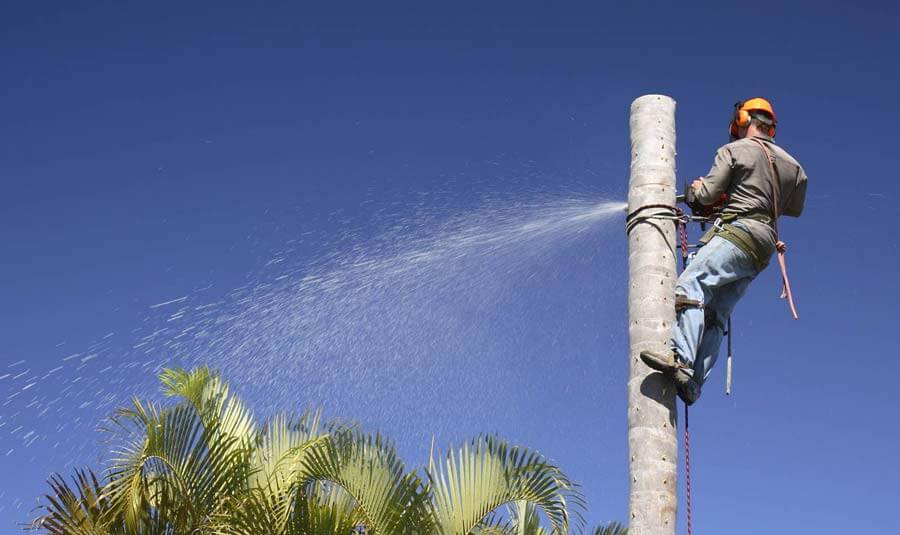 The cost of tree removal on the Sunshine Coast will depend on;
Tree size
Spread
Trunk diameter
Access to the tree
Obstacles around the tree
Time of year
The company doing the work
The average cost of tree removal is $871, but the real range can be anywhere from $250 right up to $4,850.
To get a better deal you need to make sure you have as many things in your favour as possible.
Imagine you have two identical trees. One is in your front yard with easy access, and the other is in your backyard with poor access. Which do you think would cost more to remove?
The tree in the backyard will cost almost double just because it takes more hours and manpower to carry the tree from the back to the front.
If you can remove a panel of fencing or do anything possible to make access for workers and equipment, you will save the tree service time and your money.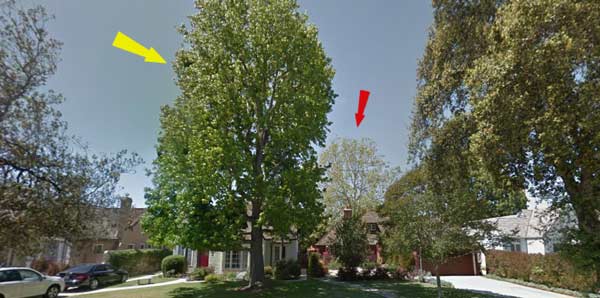 GoTreeQuotes matches users with the top-voted and best-priced tree services on the Sunshine Coast. We have curated a list of expert tree loppers and removalists in areas such as Brisbane, the Sunshine Coast, and on the Gold Coast.
To get 3 x obligation-free quotes from top vote local tree service, just go to the top of this page, enter your postcode, and a few details about you and your tree job, and we will send those to 3 x local tree services to quoting.
The biggest savings will come from the tree service you use, so choose wisely.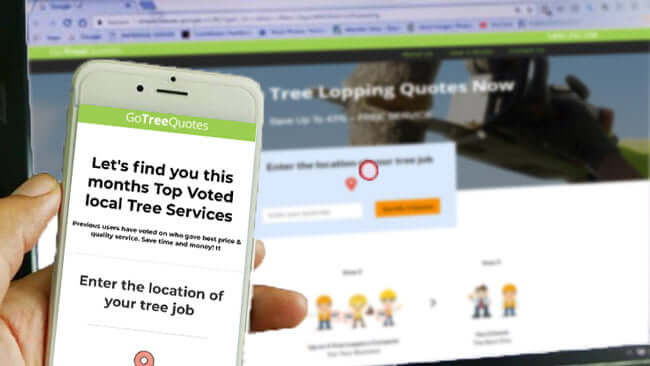 Like access, having lots of obstacles like garden beds, garden furniture, pot plants, etc. will make it harder to work on the tree.
Sometimes this cannot be avoided such as when a power cable is running through the tree, but in most cases, you can remove these while the tree is to be removed saving the company time and your money.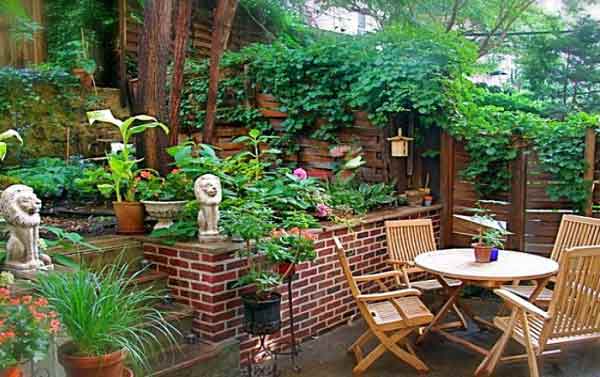 Note: It is important to remember to make it clear to the local tree service that you will be granted better access or removing pot plants etc. while they are quoting the job. Once you have the quote that is what they will charge.
Tree lopping Sunshine Coast done safely
It is our priority to not only match you with a local expert but to also make sure that the expert is insured and has the correct qualifications and knowledge to take care of the job safely.
Trees can cause a lot of damage if branches are removed haphazardly, or the tree isn't taken down the right way.
A tree lopper will make sure that the surrounding area is clear whilst conducting the work, and will fully evaluate the health of the trees before they begin to do any work.
Not only will this allow them to know how to best handle the job, but it will also give them a full idea of whether the tree is salvageable, or needs to be completely removed.
To find out more, get in touch today.
Will I need a permit to remove a tree?
On the Sunshine Coast, there is a Vegetation Management Code 9.4.9 which outlines the regulations for tree removal.
Basically, all trees in the Sunshine Coast Council jurisdiction are protected and fines apply for illegal removal.
There are exemptions if you have the approval to build on a lot smaller than 600m2.
All other tree removals will need to go through the council and apply for a DA permit.
Palm tree removal & Trimming Cost
Palm trees are everywhere on the sunshine coast so it makes sense to give you some prices for a local Sunshine Coast arborist to do the job.
The average cost of palm removal is $250. This would be a 1 story high Cocos Palm.
Palm tree trimming starts at $75 per tree.
We have a great resource here that will give you a detailed breakdown of palm tree removal costs.
Experts Found Through Go Tree Quotes
Go Tree Quotes has made it easy for you to find professional tree experts in your area.
All you have to do is fill in our online form with relevant information regarding your tree size and location, and from there we will match you with three local experts.
You will be able to view their quotes, and reviews of those who have also used their service. From there, you can book the right one for you, and have your tree taken care of the right way.