Enter the location of your tree job

Step 1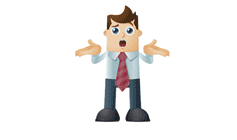 Tell Us About
Your Tree Job
Step 2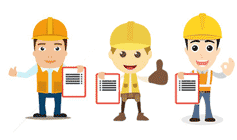 Up to 4 Tree Loppers Compete
For Your Business
Step 3
You Choose
The Best One
How it works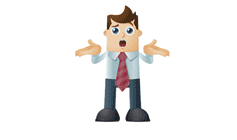 Tell Us About
Your Tree Job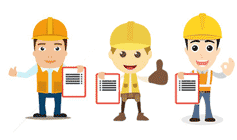 Up to 4 Tree Loppers Compete
For Your Business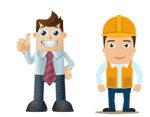 You Choose
The Best One




Tree Removal Melbourne > How to Save Up To 43%
Securing cheap tree removal in Melbourne can be tough. It's a large metropolitan city so the cost of living for everyone including a tree company overheads is high.
But we do have a few tricks or hacks that will help you seek out the best priced local companies.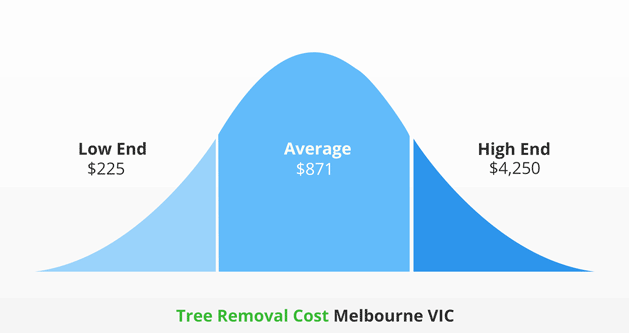 Average Tree Removal Cost Melbourne
Why are some company's prices 250% higher?
Understanding the market and why companies charge what they do is going to save you a hundred.
Most tree services in Melbourne are a small business. And like all small businesses (especially trades) they have busy periods and slow periods.
When a small business has too much work on, then begin to charge more because they really don't "need" the work and are not too fussed if you choose them or not.
On the flip side, when they do not have a lot of work on, like in winter, they tend to charge cheaper prices to keep the work coming in. It might seem short-sighted, but that's just the nature of tree work.
So how do you get a tree company that is handing out cheap prices now? Read on the find out.
Save up to 43% on tree removal Melbourne
You may have already started getting prices for tree removal Melbourne, and noticed that some companies charge a lot more than others.
There are a number of other factors that contribute to the price of tree lopping other than just their workload. If you can combine a few of them and use them to your advantage, you really will save hundreds.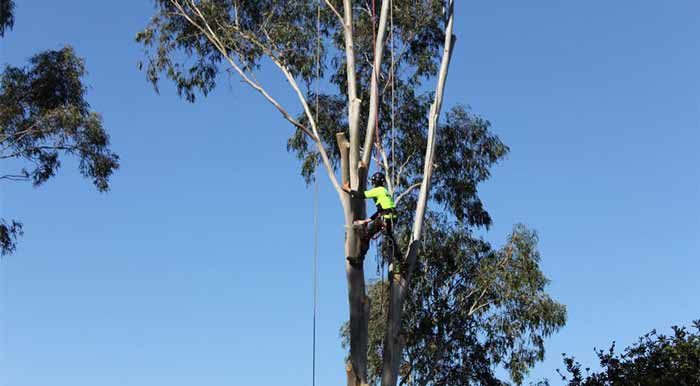 Mainly it is because there is no 'standard tree removal' job. It's not like installing a PowerPoint or changing a tap washer.
Every tree is different. Its size, location, access, etc. all add to the cost of removal and it's up to interpretation by the quoting company how easy/ hard cheap/expensive it is going to be to remove.
Tree services price by workload not by the hour
A majority of the companies are small– medium-sized businesses. As such they will price a job based on demand.
If they are busy and booked out for 3 – 4 weeks in advance, they will generally price the job a little higher as they are not exactly desperate for work.
But when work cools off, so do their prices.
So it's all about catching companies at different stages of their work cycle or busy periods.
Last month GoTreeQuotes helped 237 home owners in Melbourne,
save up to 43% on tree removal Melbourne
The off-season is always cheaper
In Australia from about September to April, people are out in their gardens and most job quote requests come through during those months.
It's the peak season.
Outside those months you will find most tree companies will have less demand, so will be more likely to charge less to land work to keep busy in the offseason.
Waiting until winter to remove your tree can save you hundreds.

Big spending companies who overpay on marketing
Small business owners can make a good living removing trees in Melbourne, but not all of them have the same idea on how to get the right balance between money out and money in.
When it comes to marketing spend some think more is less and spend a fortune to be on the top of Google results, yellow pages, true local, etc. But that outlay needs to be recouped by charging higher prices.
As they get from phone calls being at the top, they know they will get fewer jobs out of it, but the ones they do get will give a far better ROI.
Hint: You don't want to be paying for tree companies marketing.
Finding the right company for the job
So based on the above, you might be thinking, easy… just look for a company on page 2 of Google in winter and you have a sure thing. Right?
Not so fast.
There are some great tree companies on page 2 of Google and down the bottom on the yellow pages, but in tree lopping game Melbourne, there is also a tonne of fly by nighters who have no idea what they are doing and are more likely to damage your property or injure themselves than remove your tree in a safe manner.
Not hiring a cost-effective arborist will most likely cost you in the long run.
There are a few things you need to check before contracting a company for the job. This will ensure you are getting someone who is experienced and capable of carrying out the task you are contracting them for.
You would be surprised how many unskilled labourers are out there posing as a real arborist.
First, do a search on the Australian register to see if they are legitimate. Do a Google search for "ABN lookup" and click on the arb.business.gov.au link.
Then type in the company name. You will soon see if they are registered.

Experienced in tree removal in Victoria
While in there, be sure to check what date they registered their company. If it is less than 3 years old, keep looking. You don't want a rookie practicing on your tree.
P.S. They do not have to have Pty Ltd, a sole trader is fine.
You will need to ask the prospective tree company if they can provide insurance paperwork. It should include at the very least, public liability insurance which protects you and your property, and workers' compensation would also be a bonus.
Are they trained and qualified?
In order to work on trees, you need to be a qualified arborist. There are cases where some guys have been in the industry longer than there are courses, but in 95% of cases, you need to ask for proof of skills through an arborist certificate.
How GoTreeQuotes gets you a better deal
Go Tree Quotes has curated a list of professionals offering cheap tree removal Melbourne and surrounding areas. The guys are the best of the best as voted by hundreds of previous users.
We will match you with the best priced local experts. The best part is you won't have to lift a finger. They will contact you to book in a time and come out to quote the job.
We have the right arborist for your tree Job
What makes a trustworthy arborist? Well, the answer is simple. Your tree care professional needs to be someone who's able to work with any type of tree in any environment. When you think about it, every tree is different and the surroundings are never the same. They need to be able to think on their feet and dismantle your tree in the safest way possible.
Nobody wants to waste their time and money by hiring someone who is not qualified and doesn't know what they're doing. With Go Tree Quotes you will be connected with companies for tree lopping Melbourne.
Hire through Go Tree Quotes
We make finding and hiring a professional arborist easy. All you need to do is take a second to fill out our Go Tree Quotes inquiry form, and we'll handle the rest!
Fill out the above form.
Provide us with the details regarding the type of tree-related work you want done.
Using the information you provide, we'll match you up with three trustworthy arborists who are up for the task at hand.
Our selection of professional arborists is based on their past customer service, level of quality, rates, and more. We do our best to bring you service providers offering massively discounted rates for tree works in Melbourne and even locations such as Melbourne Eastern Suburbs.
Our list includes numerous tree care professionals, covering areas across Australia including Melbourne, Brisbane, Adelaide, and more.
So, if you happen to be in need of an arborist, who knows how to handle the job, feel free to contact us at 1800 25 22 08 today!
Frequently Asked Questions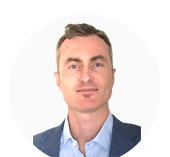 Author: Ben McInerney is a qualified arborist with over 15 years of industry experience. He uses his in-depth knowledge of the tree service industry to give readers to most accurate information on tree service costs and helps to educate about the benefits of using a certified arborist for tree trimming and removal work.




Cost calculator for tree lopping...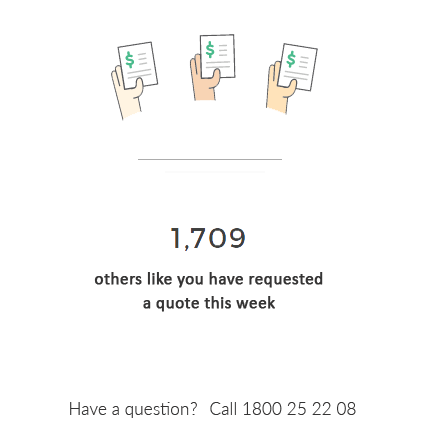 Tree Removal Regulations by Council