Tree removal emergencies happen all the time after storms. The best trick I can give you right away is to call the SES first and get them to make the tree safe (this is free), THEN get a local tree service in to do the job.
Tree companies charge obscene prices when the sun is shining. Call them out after hours, on a weekend, or ask them to drop everything for your emergency and you will pay double at a minimum.
Use the SES for emergencies, then take your time getting the tree removed by a tree service.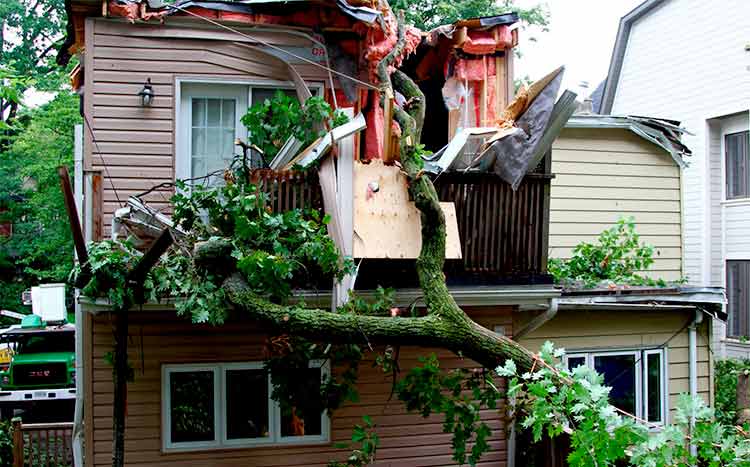 The average cost of emergency tree removal cost ranges between $1,172 – $8,200 depending on the species of the tree, its height, and the risk involved with the job.
Here's how much you can expect to spend under different emergency conditions.
| Tree size | Low | High |
| --- | --- | --- |
| Small | $150 | $650 |
| Medium | $350 | $1,200 |
| Large | $850 | $4,900 |
What Would Require an Emergency Tree Removal?
One of the key requirements for an emergency tree removal service is the presence of unexpected danger from a tree requiring immediate attention.
As such, removing a tree fallen safely in your backyard doesn't constitute an emergency since you can put it off for a later time. A nuisance tree (eyesore) is also not an emergency but a landscape issue.
Examples of situations that require emergency tree removal include:
Trees or a tree branch close to a power line, walkway, or roofline.
Trees that obstruct a critical view, i.e. preventing a driver from seeing the oncoming traffic
Weak trees damaged or uprooted after a storm
Hazardous trees or falling dead branches that might cause personal injury or property damage
Sick and aging trees that could collapse at any time
Nevertheless, tree removal emergency services aren't limited to safety cases alone. You can also seek the service if you're looking to sell your home urgently and notice a dead or unsightly tree just before the open house.
For big trees, an arborist may also recommend emergency removal services if problems such as hollow and damaged trunks arise.
Who to call for emergency tree services
Once you've noticed that some of your trees need urgent attention, contact a local tree services company or a qualified arborist.
Nevertheless, if any of your trees have fallen over power lines or your house, first contact the State Emergency Service (SES). Once they've safely removed the tree, hire your local tree company to cut the tree and then remove the debris.
Emergency tree service near me
Numerous tree companies offer emergency tree services all around Australia. However, this doesn't mean that you should contact them any time your trees have an issue.
Keep in mind; Most 'emergency tree service providers near you' will charge you higher for the removal job since they have to drop all their other engagements to work on your job.
So, before contacting the first tree expert that comes to mind, ensure that your situation just can't wait.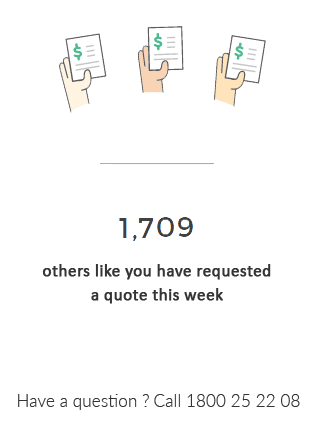 How to save on emergency tree removal
If a fallen tree has caused damage to your vehicle or home, contact the State Emergency Service (SES) on 132 500 to help you remove it free of charge! This trick alone could potentially save you nearly 50% of the total emergency tree removal costs.
The SES is usually available in all states across the country and helps out residents recover from natural disasters. If anyone's life is in danger, call 000 (triple zero).
Note: Although SES removes the dangerous tree, they won't clean up your ground or take the green waste with them. This remains to be your responsibility. They also won't remove any tree that doesn't pose any immediate danger to your family or property.
Another key budget-saver is to not rush the debris removal process if the tree was felled by a storm or heavy wind. On such occasions, local tree service companies experience the highest demand for removal services and so, they hike their services by almost 75%.
Instead, cut the wood, into manageable pieces then wait for at least a month before contacting tree care professionals to help you with the removal job.
During this time, the demand will have declined and so will their prices.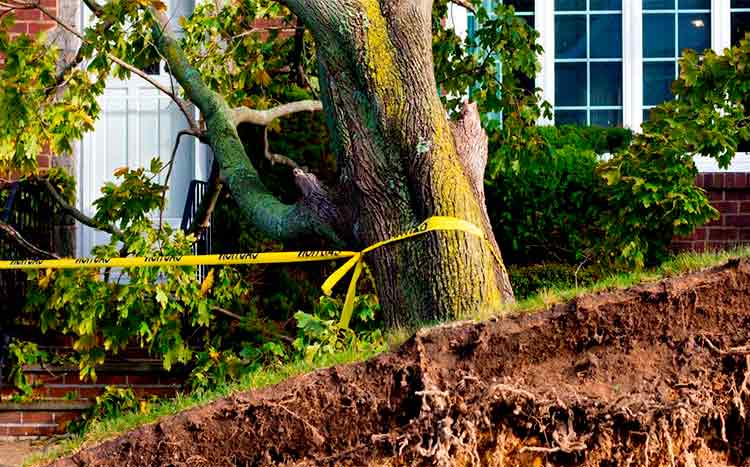 Will my home insurance cover emergency tree removal?
In most cases, yes! Many homeowner insurances cover emergency tree removal services if the downed trees fell due to natural disasters like a storm. They might also cover you if the tree fell on a structure like your home or fence.
However, according to the Standard Homeowner's Insurance Policy, most insurance companies will only cover up to $1,000 in tree removal with not more than $500 on an individual tree, and an extra $500 for debris removal.
Other insurers use the 5% total dwelling coverage which means that if you're covered for $200,000, you can only receive $10,000 for tree removal.
What to Look for in Emergency Tree Service
Regardless of what's led to your emergency tree situation, it's important to have a tree emergency service you trust and can rely on. More importantly, you want to have a service that won't take advantage of your disaster to hike up their prices.
Availability of the tree service is also important. Since you can't predict when the tree emergency will occur, ensure the service is available 24/7.
Moreover, look into the experience of the tree company and the type of equipment they use. Experts who've been in the business for a long time will have state-of-the-art equipment and will have references to some of their past works.
Lastly, get a free estimate for the job from at least three tree service companies. This way, you'll be able to understand the average pricing of each service.
Keep the contacts and addresses of the companies that impress you – they might come in handy on a rainy day!
How can I prevent the need for emergency tree services?
While completely preventing emergency tree services may be impossible, there are still some steps you can take to reduce the chances of spending a ton on the job.
These include:
Conduct regular inspections to identify dying limbs and broken branches
Seek help immediately after you spot your tree touching a power line
Tree trimming and pruning to protect their health and remove the cracked branches.
Remove any trees that are leaning too close to your building. The closer it is, the easier it'll cause damage.
The key signs that should tell you it's time to remove a tree include poor health (dead branches, trunk rot, deep splits at the trunk, sprouts at the tree base, hollow trunks) and dangerous growing trees i.e., tree suddenly leaning too close to the house or under power lines.
In any of these cases, contact an arborist to guide you on the way forward. Additionally, don't try to remove dead trees by yourself without the expert's help.
Yes! In cases where only a few branches are dead, you can easily prune or trim the tree to improve its health. This will mean you don't have to remove it.
However, if the tree shows signs that it's completely dead, for instance, a hollow trunk, you'll have to remove it.
It depends on whose property it's on. If the tree is on your property, it's considered yours even if you didn't plant it. If, however, it's on the boundary of both you and your neighbor, you'll have to come to an agreement like a cost-sharing pact.