Difference between a consulting arborist & regular local arborist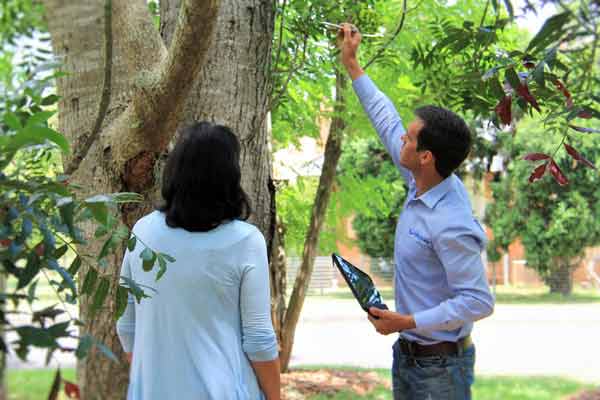 A consulting arborist specialises in tree inspections, risk assessment reports and other reports pertaining to the tree's health, vigour and amenity value. A regular local arborist normally focuses on physically managing trees in an urban environment.
Both have taken the same courses up until Certificate III in Arboriculture. Still, consulting arborists have furthered their education to the level of a Diploma (Cert. V) and are equipped to do a more in-depth assessment of trees.
Most consulting arborists run regular tree services businesses and consult on the side as needed, though more and more arborists specialise in just tree reports.
What do consulting arborists cost?
A consulting arborist's fees vary by the job, not by the hour. If you have a single tree that needs an arborist report to satisfy the council, it will cost $450 – $550 for a detailed report and recommendation.
The price for reports for several trees on a property, depending on the size and number of the trees, would be $500 – $1000.
Reports vary in scope, so it does depend on quite a bit of the specific requests by the council.
How do I know which one I need?
You will only need a consulting arborist if the council has asked you for a report on the health of a tree you want to remove or if you are submitting a development application.
If you are just after some tree pruning or for a tree to be cut down, and you have council consent, then you will need to call a regular local arborist to quote your job and carry out the work.
How to find a consulting arborist near me
Finding a local consulting arborist in your area is trickier than finding a regular arborist or tree service.
As mentioned above, a lot of the time, they are the same, but if you want to just get a registered consulting arborist, you are best going to the Institute of Consulting Arborist Australia website site to see the list of consulting arborists. They recommend in your area.