Getting a tree trimmed in Perth can be an expensive exercise.
The average cost of tree pruning in Perth is $429, with the real range being between $125 and $1,900 depending on the tree size and the number of branches being trimmed.
A few factors determine the cost of tree pruning, such as tree size, number of branches, tree access, and obstacles near or around the tree.
Below are a few tricks to save money and avoid some of Perth's dodgy tree loppers.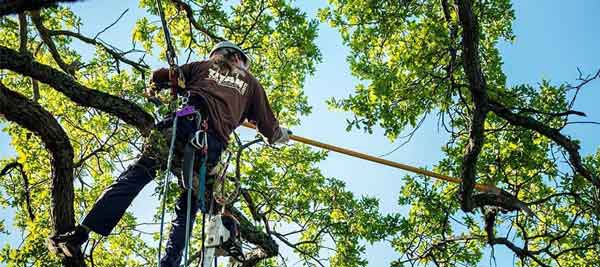 Trimming up to 20% of the foliage on a single-story or 5m tree will cost $225 to $350. It's always cheaper to trim a tree in a front yard with good access than a tree in a backyard with poor access.
A medium-sized tree will cost anywhere from $350 to $820, depending on the number of branches being removed and the ease of the job. If you want to remove two branches at the top of the tree overhanging power lines, it's going to be more expensive than two lower branches with no obstacles around them.
Larger trees generally start at $490 and can range right up to $1,900. We have a more comprehensive guide on tree pruning costs or you can visit our homepage for more articles on hiring, costs, and permits.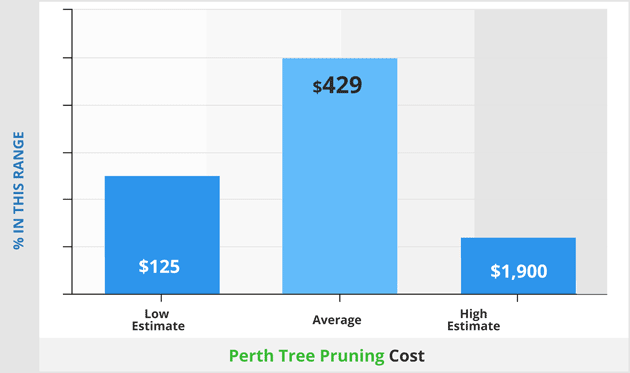 Hedge pruning & Palm trimming
Hedge trimming in Perth is more commonly carried out by a lawn mowing or garden maintenance type outfit. If the hedge is taller than 5m and requires a drastic reduction, then do contact a Perth tree lopper.
Palm tree pruning or maintenance in Perth is something you will need to contact a local tree service for.
Small palm trim- A single 5m palm will cost you $95 for a trim. However, bulk trims of 3 trees or more will cost you much less per tree.
Medium palm trim – A 7 – 10m Palm tree will cost $215 – $450. The species of palm makes all the difference in price. Again, it is cheaper on average for trimming 3 or more trees.
Large Palm Trim – A larger palm tree 10 – 20m in height can cost as much as $1,500 to trim if it's a date palm or cabbage palm. Other palms with just a few fronds that need removal will cost about $520.
How to save >43% on tree pruning in Perth
Having worked in the tree service industry for over 15 years, these are my top inside tips for saving big money on tree trimming.
1. Hire in the off season
Getting tree pruning done during Perth's winter months is key to securing a good deal.
Why?
Because you will save an average of 25% off the price. This is because of a couple of factors;
There is less tree work for contractors in Perth during the winter months. So in the colder months, the supply and demand ratio is flipped and you can get a better price as companies fight for your business.
Deciduous trees are much easier to work on and cost less as well. As they have no leaves, the tree surgeon can see what needs to be done a lot easier, climb the tree easier, and be done in less time.
2. Get more than one quote
Don't get talked into accepting the first quote you get. Even if it sounds reasonable, there is a good chance the next guy is going to give you just as good a deal if not better.
In an endless race to win customers, some Perth tree surgeons will say anything in order to secure the job.
Don't fall for any sales tactics like Unless you book in now I can't do this price for you, or prices rise as of next week due to dumping fees.
Go for the honest straight shooter.
3. How to find the cheap companies
When it comes to the cost of tree trimmings, there are several ways to save money. First and foremost, you want to get 3 cheap companies to quote your job.
The last thing you want is to be decided between 3 expensive quotes. There is just no way to win.
How?
Do this: Skip the first 2 pages of search results. Whether it's Yellow Pages, True Local, Yelp, or just Google search, tree services pay a lot of money to be seen in the top results. They will pass these costs onto you.
By going to page 3 or 4 you will get good quality companies with smaller marketing budgets and more often than not better prices.
GoTreeQuotes is a FREE service for the customer and these guys really are great at what they do, polite, and ready to win you over with great offers.
Our review system allows previous users to vote on who was cheapest when they have their tree pruning job quoted.
With this information, we get an accurate picture of who is cheap NOW in real time and send those contractors to you.
We are so confident you will get the best deal on tree pruning in Perth, we 100% guarantee it.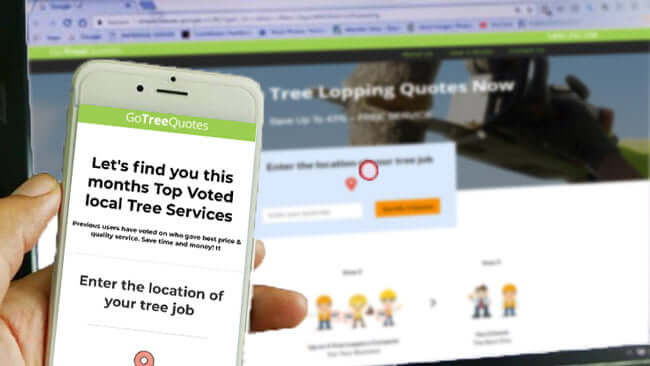 Why not just call tree pruning experts direct?
The problem with the newspaper or Google is it's a bit of a lucky dip. There are too many dodgy tree loppers going around Perth hacking trees. If you want it done right, you must get the right guy for the job.
People don't think twice about hiring a qualified electrician or plumber, but for trees, most seem to think it's easy and anyone can do it. A bit like painting a house. Nothing can be further from the truth.
Arboriculture is a specialized trade. The right equipment and experience are needed to get the job done right and save you from looking at a botched tree prune for the next 10 years.
Scroll to the top of the page to get a price on your tree pruning job in Perth Hills or the Northern Suburbs.
Once you fill in the above form and submit your job details, a message is automatically sent out to the 3 closest tree businesses voted best by previous users.
They will get in touch as soon as they can to make a time to come out and view the job for quoting.
Once you have your quotes, simply pick the best one for you and book them in.
This is a free service and it's obligation-free. So for some reason, if the local Perth arborists sent are not right for you, there is no obligation to hire.