The cost to trim a tree is a little more complex than giving you a simple dollar amount. It depends on a few factors.
The average cost to trim a tree is $430. This will vary depending on the size of the tree and the number of branches being removed.
Other factors that contribute to cost are the time of year, obstacles like powerlines and sheds as well as access to the tree.
| Tree Size | Height | Average Cost |
| --- | --- | --- |
| Small tree | 4m | $125 |
| Medium | 7m | $345 |
| Large | 13m | $485 |
| Extra Large | 25m | $725 |
Size: 4 m
Cost estimate to trim: $125
This is a tree with a height less than a single-story house. The reason for the low cost to prune a tree of this size is that there is no need for any special skills or climbing equipment. To be honest you won.t even need a qualified arborist for the job.
Tree surgeons are specialists in medium to larger trees so for a tree this small you are best getting a local gardener.
Size: 7m
Cost estimate to trim: $345
Depending on how many branches you want to trim, and where on the tree they are located, the price can fluctuate. Factors that contribute to the cost to trim a tree are location, obstacles, access and time of year.
Size: 13m
Cost estimate to trim: $485
To trim a tree of this size you will definitely need a qualified arborist. There are three main trimming styles that they can perform. A "canopy lift" which removes the lower branches of your tree. "Tree thinning" which means to trim some inner branches to thin out the canopy and a "tree reduction" which reduces the tree's overall size by a certain percent, normally 20%.
The cost to trim a large tree with depending on which of the above trim styles you go for as they do take varying times to complete so the cost will also fluctuate.
X-Large tree trim cost estimate
Size: 25m
Cost estimate to trim: $750
The cost to trim a tree of this size is a little steeper on average. Baring in mind it's not all about height. You could have a time tree with little branches, but normally wedge-shaped pine trees need little maintenance. Chances are you have a large tree with large branches that are getting out of hand.
Should I hire a professional pruner?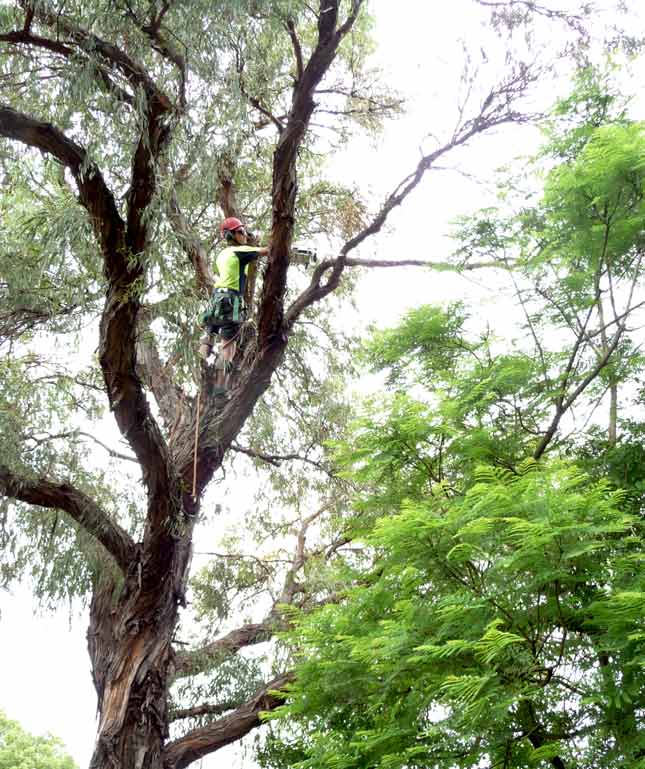 Getting a professional in to trim a tree is going to cost you more, but there really is no way around it for large trees. You can get away with a gardener for trees smaller than 5m as there is no need for them to work from heights. Plus a gardener is going to be 50% cheaper than a professional arborist.
There are many other ways to save on the cost to trim a tree, so if you have not done so already I suggest you go and read it now.
Just adjusting the time of year you get the trim done, allowing better access and removing obstacles will allow you to make substantial savings even with a professional doing the work.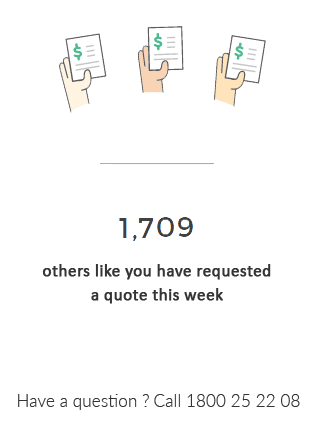 Where to get cheap tree trimming quotes?
GoTreeQuotes is a FREE service that matches you with the best priced local tree trimming services.
Previous users have voted on their pick for the best tree trimming companies in your city base on price and quality of services.
All you will need to request a quote from these companies is go here and fill in the form with your postcode, and a few details about your tree trimming job.
Your details will be forwarded onto the top local companies for an obligation free quote.
No hard sales, just great prices and friendly service.
4 Example tree trimming estimates
Tree size: 20m
Trim required: Removal of seed pods & dead branches
Cost to trim: $85
Notes: This palm is quite easy to work on. There is not a lot of dead foliage and the access is good. The cost to trim 10 palms trees like the below would be around $750.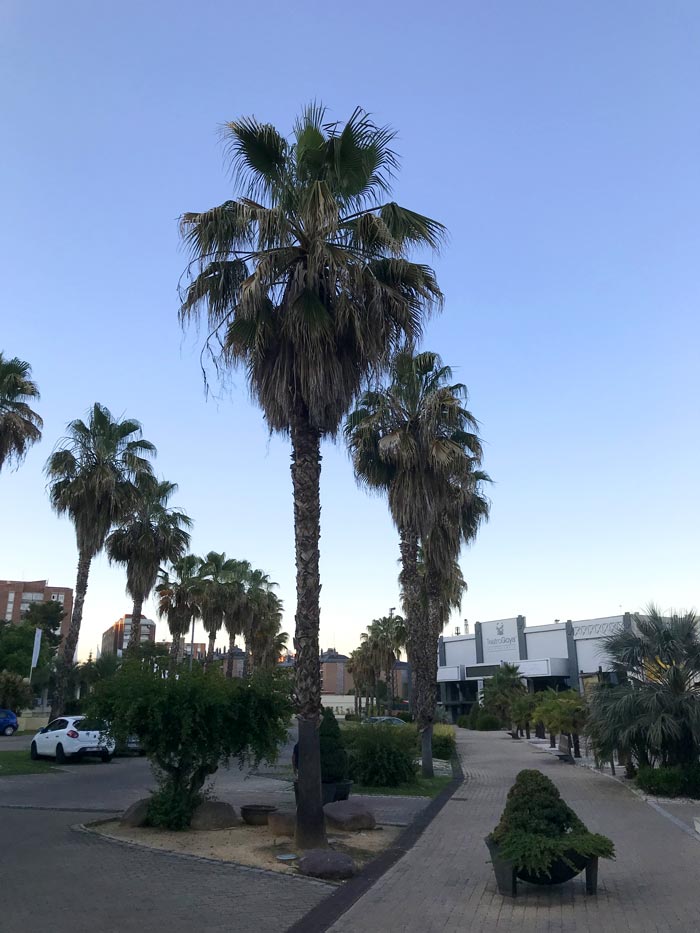 Tree size: 30m
Trim required: Trim 4 x "second-order" branches
Cost to trim: $ 850
Notes: The customer of the below tree was complaining about leaves in their gutter and dead branches dropping on their roof. Four or five branches were removed to have better building clearance and less foliage overhanging the house.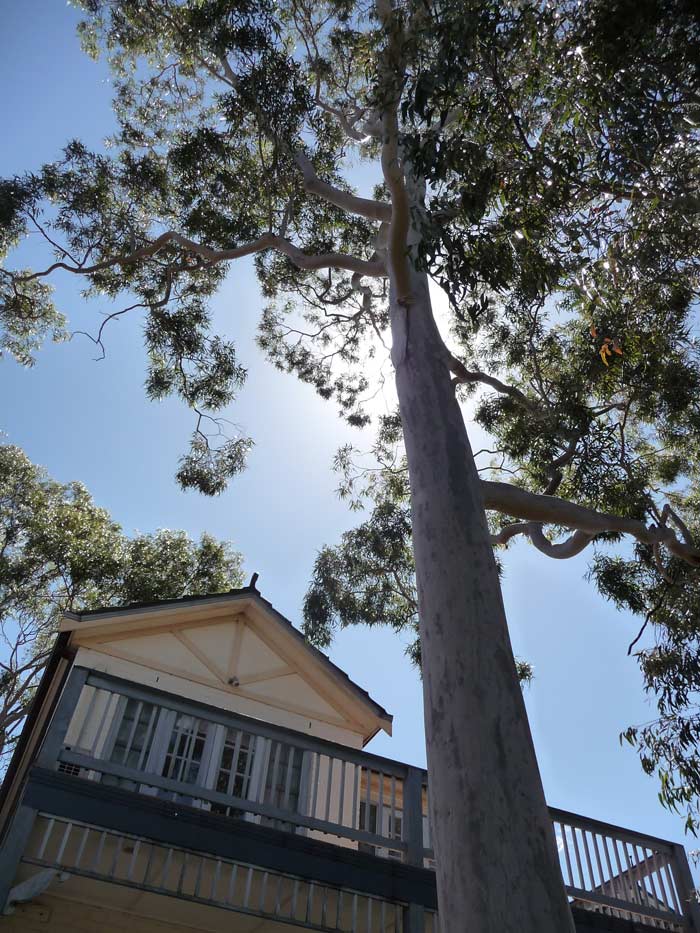 Tree size: 25m
Trim required: Canopy lift + weight reduction
Cost to trim: $ 625
Notes: The below pine tree is quite large and leaning towards the house. The best course of action would be to remove some weight from the side towards to house to give it more stability. Also for the aesthetic purpose, we will remove a couple of the lower scruffy branches.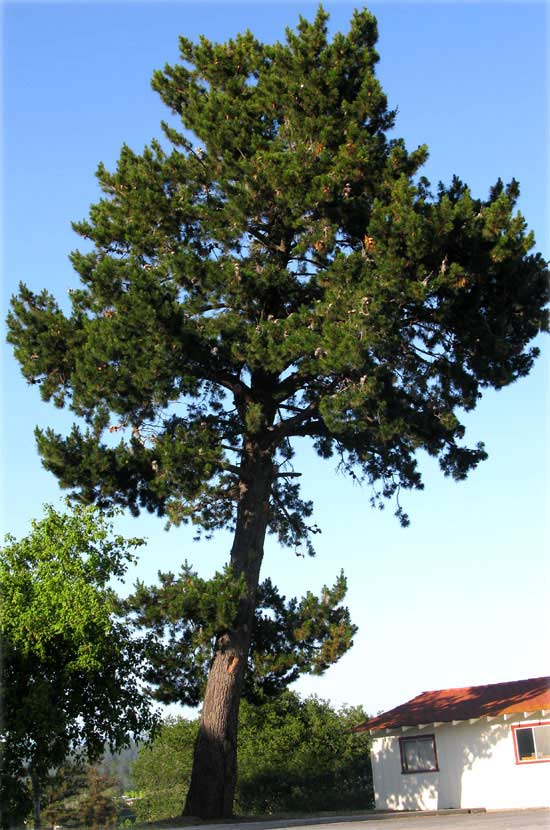 Scheduled tree maintenance program cost
Have a schedule to trim your trees on a regular basis is not something all homeowners think about, but it can wind up saving you quite a bit of money in the long run.
From when trees are about 4 – 5 years old, they should be monitored every 3 years and trained into a single leading trunk and healthy shape and structure.
Keeping on top of the way in which your tree grows saves the large expense down the track of trying to fix a malformed tree or to remove the tree altogether due to risks.
Tree trimming schedule example
| Year | Action |
| --- | --- |
| 1 – 5 | Observe |
| 5 – 8 | Monitor growth pattern and remove crossing branches or any duel leading trunks. |
| 8 – 15 | Every 2 – 3 years have 25% of foliage removed to encourage new growth and maintain a good growth pattern for structural integrity. |
| 15 + | Continue to monitor and trim your tree every 3 years by no more than 25%. Remove any crossing branches and deadwood, plus monitor how old cuts/ wounds have healed. |