Yes, but under certain conditions.
The tree can be removed if they are:
Smaller than 3m in height
Have a trunk diameter of more than 200mm or more measured 1.0 meter above ground level.
Any tree outside these parameters will require council approval before removal.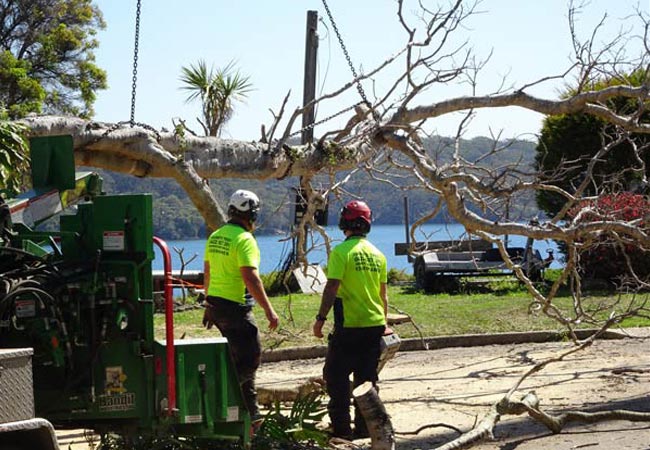 When a permit is NOT required
The Blacktown Council has some conditions under which you do not need to obtain a permit to remove a tree.
If you are removing, or controlling a noxious already recognized.
If you are removing a hazardous, dying, or dead tree which has been certified by a qualified arborist or horticulturist.
If the removal has been approved by the council through a development consent.
Are you allowed to remove a tree on your own?
Yes. In many cases, the council will not have a problem with the method you use to remove your trees since it is your property.
However, there are several precautions you have to follow when removing a tree. Make sure that it is not going to affect the surrounding environment such as buildings or electricity lines.
In that case, if you are not qualified enough to remove a tree on your own, it is crucial that you hire a professional tree removal service.
Professional tree services are good since they have the skills and tools required in removing any tree. They also know how to handle different types of trees during removal irrespective of their shape or size.
Who can get a permit from the council?
The council does not allow applications from just any person who wants to remove a tree.
You have to be a property owner or a representative who is legally authorized. If you are living in a multi-occupancy residence, then permission from the body corporate will be required.
How to apply for a tree removal permit
Blacktown City Council contact details
Blacktown City Tree Preservation order - TPO