Yes, under certain conditions you can remove a tree in Camden Council area without a permit.
Any tree can be removed without council approval if;
It is 3 metres or less in height;
Has a trunk circumference of 300mm (100mm diameter) or less at a height of 1 metre above natural ground surface; or
Has a branch span of 3 metres or less.
The laws allow people in a designated 10/50 Vegetation Clearing Entitlement Area to:
Clear trees on their property within 10 metres of a home without seeking approval, and
Clear underlying vegetation such as shrubs (but not trees) on their property within 50 metres of a home, without approval.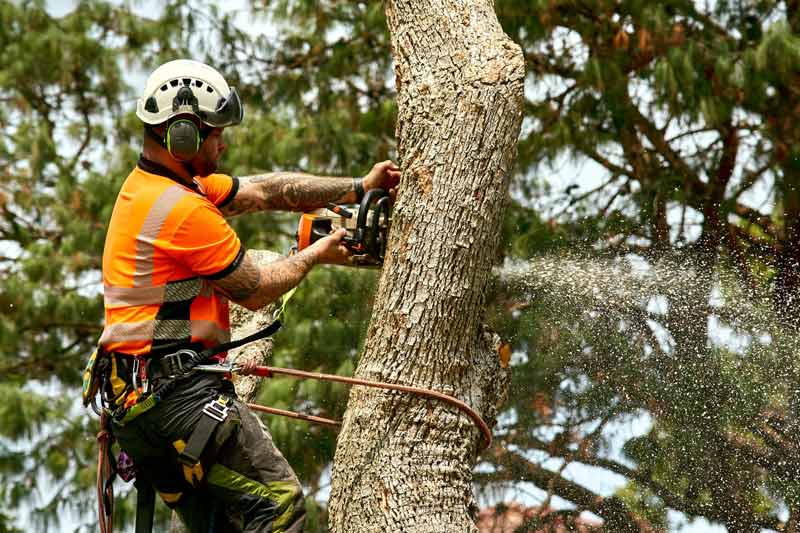 Are there fines for illegal tree removal?
Illegal tree removal is when you remove a tree that falls under the council protection without obtaining a permit. Whether it is on public or private land, you will be prosecuted.
In such cases, fines may go to as high as $20,000 depending on the case. You may also have to replace the tree/(s).
Removal of trees on public area
In case you would like to remove a tree in Sydney, that exists in the Camden Council public area, then you have to make sure that you get approval since they are protected by the law. You have to get the approval through Camden Council.
Can tree inspection lead to tree removal?
Tree inspection is carried out by the Camden Council every 3 years. It is done from the month of February to October.
A qualified tree expert inspects the tree to ascertain whether tree their state and work done. In such cases, the inspecting officer can recommend the removal of certain trees.
How to apply for a tree removal permit
Go to the above online form and fill it out to make a formal request for tree removal approval.
Camden City Council contact details
Boroondara City Council contact details
Camden City Council Tree Preservation order - TPO