Compare Tree Surgeon Prices
Save Up To 43% – FREE SERVICE
Step 1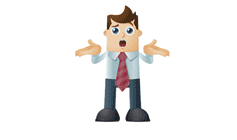 Tell Us About
Your Tree Job
Step 2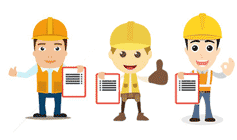 Up to 4 Tree Loppers Compete
For Your Business
Step 3
You Choose
The Best One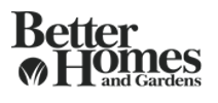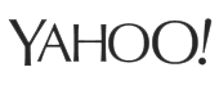 What is meant by a Tree Surgeon?
If you've been looking for a tree surgeon in your area for any tree-related task, you might have come across the term 'arborist.' As the term implies, it's used to describe a professional who knows how to deal with trees.
Arborist know the proper way to prune or remove your tree, as well as diagnose any issues it might have. That's why some people might call arborists 'tree surgeons' because these professionals have experiences dealing with tree-related tasks.
An unattended tree can go on to grow out of control. It might ruin powerlines or even damage houses. Also, trees with deadwood pose a risk to the community as they can fall anytime and hurt someone. You require an arborist to take of such issues in an efficient manner.
These professionals can trim and cut a tree to ensure that it doesn't cause any inconvenience to the community. They can also remove deadwood or infected parts to ensure that a tree is able to continue growing in a healthy manner. Furthermore, they also have the tools and skills to fully remove a tree, even the stump, if need be.

How to Find a Reliable Arborist?
Finding any professional who can properly complete the task you have requires a bit of effort. You should make an informed decision when hiring anyone. Go through their previous customer reviews to get an idea about their quality of work. Also, feel free to contact a tree service provider and see if you can get a quote that suits your budget.
Go Tree Quotes can make finding a reliable arborist easier. We've already done all of the hard work when creating our list of local tree removal experts. We've screened their quality of work, their prices, read through customer reviews, their experience, etc. so you won't have to.

Contact Go Tree Quotes
Allow us to match you with three reliable arborists that meet your job description. Just fill out the form we have available on the website. This will let us know the location of the tree, what kind of task you want done, etc.
Go Tree Quotes is free, and you can use our service as many times as you want. We also have information on the cost of tree removal or pruning with our 2018 guides. Our job is to connect you with local arborists. Whether you're in Sydney, Brisbane, Adelaide, etc. we are sure to help you find a local tree surgeon that's more than up for the task at the price you're comfortable with.
Our customer service team will like to hear from you if you have any questions. So, do call us at 1800 25 22 08.
Cost Calculator for Tree Surgery
GoTreeQuotes Will have you saying things like:
"Fast, friendly and well priced"
This is an amazing service. Got my quotes. Got the job done!

"A fantastic service, love it"
Thanks for the great quotes guys. I will be booking one of them in shortly.

"I'm Impressed with my clean yard"
Just had the tree removed. The price was great, the contractor was very professional.

Results like these aren't accidental. We've spent almost 5 year developing a better review system based on previous users testimonials. GoTreeQuotes was born out of passion for helping home owners like you.