If you've been looking for a local tree surgeon, you might have also come across the terms arborist or tree doctor.
Tree surgeons know how to safely prune or remove trees, as well as diagnose any health issues and come up with the best treatment methods.
As in every occupation, there are frauds. There are plenty of local laborers who have bought themselves a chainsaw and call themselves "tree surgeons", but they do not possess the knowledge or skills to remove or prune trees by Australian standards.
We will go city by city and give you some ideas on where to find a quality tree surgeon and some of our personal picks.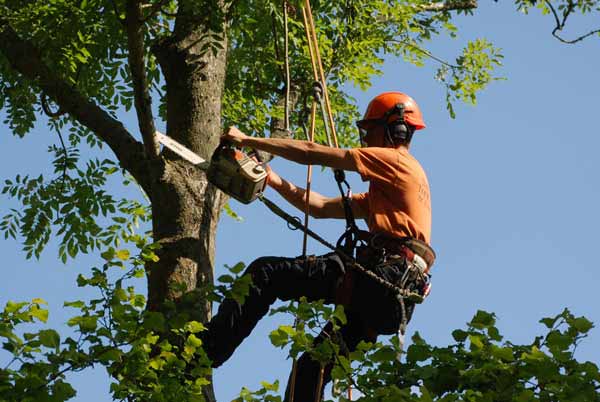 This fast-growing city has seen an explosion in the tree industry thanks to the multitude of new housing developments being built that are forever encroaching on bushland.
You will need to find a Tree surgeon in Perth that has studied at either TAFE or one of the private institutions such as Tree Guild WA. This will ensure they have the proper training to carry out your tree job with ease.
You don't need to look too far to find some skilled tree surgeons in Perth, but you will need to look a little harder to find ones that are reasonably priced.
Go Tree Quotes matches homeowners with local tree surgeons in Perth all voted as "best price to quality balance" by hundreds of local users.
Stay smart, and save money on tree services…. Use GoTreeQuotes.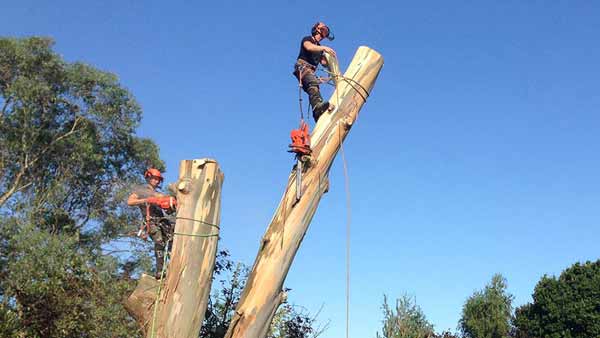 Adelaide is a fantastic city with some talented arborists. That being said there is a growing underbelly of unqualified cowboys going around hacking trees. They have no idea what they are doing and in some cases, they have done major damage to properties in the removal/ pruning process and just walked away.
Door knockers are to be avoided at all costs. If someone comes to you your door and asks if you need anything trimmed or removed… The answer is "thanks, but no thanks!
These guys are surely unqualified.
That being said there is a tonne of skilled and trustworthy tree surgeons in Adelaide that remove trees. Request a quote below and by the end of the day have 3 well-priced quotes from local tree surgeons all competing for your business.
Ahhh Melbourne, is the best city in the world to live as voted for 7 straight years. Just as you would expect finding tree surgeons in Melbourne is a piece of cake, but unfortunately finding ones you can trust won't damage your property or charge like a wounded bull are harder to come by.
The reason is the tree industry is largely unregulated. You don't need a license to operate like a plumber or electrician and there are so many fly-by-night companies out there that just have no idea what they are doing.
The issue is, a lot of the time they end up hurting themselves and don't have to correct cover, which opens you up to litigation as they were injured on your property.
Go Tree Quotes is a FREE online service that connects homeowners with local qualified professionals. After vetting a tree surgeon in Melbourne we begin recommending them to customers.
It doesn't take long for customers to tell us which local tree surgeon is well-priced, which are the most professional, and who they went with and why.
This allows us to put together the best of the best list of local tree surgeons for you that have been voted as having the best prices and quality of service balance.
Don't waste time shooting from the hip, get quotes from tree surgeons voted as Melbourne's most economical and skilled this month.
The unofficial capital of Australia, Sydney has a booming tree surgery industry. It is not going to take you long to find someone to price your job.
But unfortunately, all tree surgeons in Sydney are not made equal.
To be honest, some of them are not even tree surgeons. Others are not insured and even more of them are just a plain rip-off!
It seems like every day a new "tree lopping" business is opened in Sydney. As you don't need a license to operate, the industry is filled to the brim with shonky tradesmen that will hack or tree and leave it looking like a mess…
… and there are lots of cases of unskilled laborers calling themselves tree surgeons in Sydney that are uninsured and are forever hurting themselves on homeowners' properties. I don't need to tell you this leaves you wide open to litigation.
Go Tree Quotes is a FREE service that has been connecting vetted tree surgeons in Sydney with the local homeowners for the last 5 years.
To say it works well is an understatement.
And it's quite simple, every user (and there are hundreds per day Australia-wide) votes on the best-priced and most professional local contractor.
This means we have an ever-changing, up-to-date list of tree services companies we can connect you with that will give you a great price and a professional service.
How to find a reliable company
Finding any professional who can properly complete the task you have requires a bit of effort. You should make an informed decision when hiring anyone. Go through their previous customer reviews to get an idea about their quality of work. Also, feel free to contact a tree service provider and see if you can get a quote that suits your budget.
Go Tree Quotes can make finding a reliable tree doctor easier. We've already done all of the hard work when creating our list of local tree-removal experts. We've screened their quality of work, their prices, read through customer reviews, their experience, etc. so you won't have to.
Allow us to match you with three reliable arborists that meet your job description. Just fill out the form we have available on the website. This will let us know the location of the tree, what kind of task you want done, etc.
Go Tree Quotes is free, and you can use our service as many times as you want. We also have information on the cost of tree removal or pruning with our 2018 guides. Our job is to connect you with local arborists. Whether you're in Sydney, Brisbane, Adelaide, etc. We are sure to help you find a local tree surgeon that's more than up for the task at the price you're comfortable with.
Our customer service team will like to hear from you if you have any questions. So, do call us at 1800 25 22 08.