Trees in Australia are protected on a state and local council level. These laws and protected trees are outlined in your local council's Tree Preservation Order or TPO.
Trees in Australia are also protected by the Tree Protection Act 2005. It establishes a register of protected trees classified as regulated and registered trees. Trees are protected for their exceptional value and to maintain the urban forest cover.
Other names for protected trees are:
Significant trees
Heritage trees
Different cities and states determine which trees are important to them. Consequently, the laws that protect trees vary in each state or city.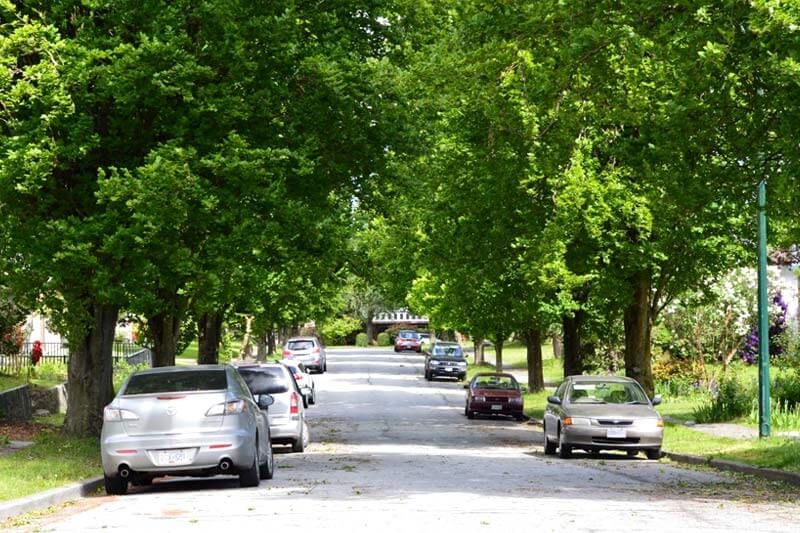 What is a regulated tree?
Regulated trees are:
Located on leased territory specified to be a Tree Management precinct
12 meters in height or more
1.5m or more in circumference at 1 meter above ground level.
Have two or more trunks that are 1.5m or more in circumference 1 meter above ground level.
12 meters or more in crown width.
Any tree that meets these conditions is protected by law.
What is a tree protection zone?
The area under the canopy of the tree
Two meters wide area surrounding the vertical projection of the canopy.
Four meters wide area surrounding the trunk as measured at one meter above natural ground level.
You will need the approval to do the groundwork in the tree protection zone of a protected tree.
Some of the protected trees in NSW include:
Camphor Laurel
Chinese Nettle Tree
Coral Tree
American Nettle Tree
Liquidambar
You will have to check the TPO for your local council in NSW to see what are the height restrictions etc on the removal of these trees. Generally, they are not protected until they are above a certain height or the trunk diameter exceeds a certain diameter.
The following trees are classified as protected in Queensland, but it will depend on your local council in Brisbane or the Gold Coast as to whether you can remove them. If the below tree is smaller than 5m, in most cases you will be able to remove it without a permit.
Weeping Paperbark Tree
Mango trees
Jacaranda
Eucalyptus trees.
Protected trees in South Australia
South Australia has some of the most lenient tree removal laws in the country. That means most large trees in Adelaide and the surroundings can be removed without a permit. The following species are an exception.
Norfolk pine
Native trees such as the puriri, kauri, totara, pokuhatawa.
Pepper tree
Sugar gam
Jacaranda
Protected trees in Western Australia
Garry oak
Oregon White Oaks
Grass trees
Jarrah
Tuart
Moreton Bay Fig
Tallowwood
Cabbage Tree
Peppermint
California Fan Palm
Protected trees in Tasmania
Morisby's gum
Stuart's heath
Black gum
Protected trees in Victoria
Oregon White Oak
Western Red Cedar
Pacific Dogwood
Big Leaf Maple
Douglas Fir
Pacific Madrone
Like most other states, it is ultimately up to the local laws of the city and council that determines whether a tree can be removed or not. Tree removal in Canberra ACT is no different.
Eucalyptus polyanthemos or Red Box
California Incense Cedar
Yellow Box
Argyle Apple
Quercus Robur
American Elm
Flowering Dogwood
How does the city choose a tree to be protected?
Some states have been compiling significant trees for decades.
Additionally, individuals and communities can nominate trees that they think need to be protected.
For a nominated tree to become a protected tree, it will be assessed based on heritage, canopy size, landscape, and scientific value. If it meets the criteria, it is added to the register of protected trees.
How does the tree protection act 2005 work?
The tree protection law establishes a tree register to protect the listed trees. The tree register currently lists up to 5000 trees all around the country.
The law also allows the Minister to declare parts of the city as Tree Management Precincts. These precincts help to maintain urban forests and reduce the loss of canopy cover in cities. It ensures that trees are not cut down as urban development carries on.
To remove or prune a tree in a Tree Management Precinct requires approval.
Factors to consider when choosing a tree to protect
Aesthetic
Size
Age
Historical
Culture
Unique location
Rarity
Horticultural value
Physical features
Habitat
Benefits of protecting trees
Enhance our health. Trees trap dust and remove pollutants from the air.
Help to improve the environment.
Control noise.
Prevent soil erosion.
Habitat for wildlife and birds.
Trees help to grow the economy.
Increase the value of your property.
Enhance the aesthetics of a location.
Improve the water table and the water quality.
Help slow climate change.
Penalties for destroying protected trees
It is an offense to undertake groundwork activity on a Protected Tree without approval.
Individuals will be charged a $1,000 fine while companies will pay $5,000. If you damage the tree, you will pay a fine of $200,000 and get a criminal record.
What to do before cutting down a tree
Depending on the type of tree you want to cut down, there may be some restrictions. You may cut down a protected tree which is a legal offense.
Here is what to do before you cut down a tree.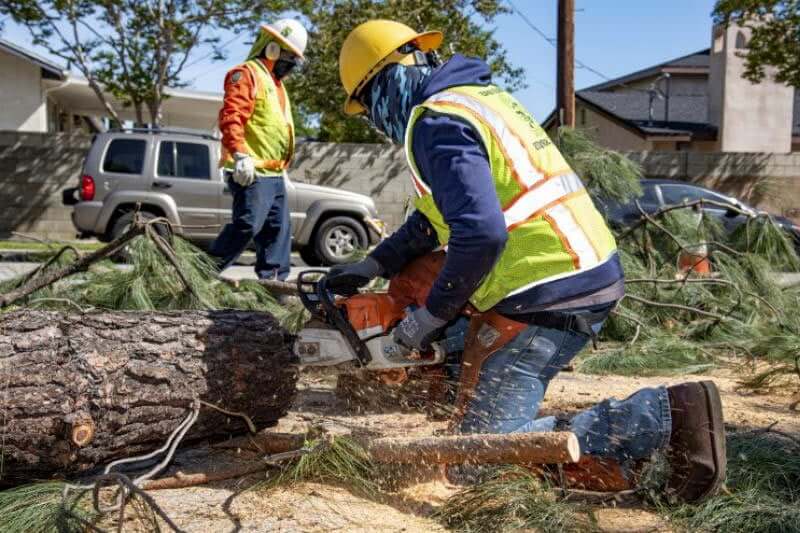 An arborist will advise you on how to go about cutting down a tree. They will inform you whether the tree you need to cut down is protected and the best way to do it.
Arborists will also help you to apply for permits that you need to cut down a tree.
Confirm that the tree is in your property
The law does not allow you to cut down trees that are not on your property. Ensure that the tree you intend to cut down is in your compound before you apply for a permit to cut it down. Your city council will not give you a permit to cut down a tree that is not on your property.
Find out whether the tree you want to prune or cut down is a protected tree, If it is not, find out if there are regulations around cutting it down and whether you need a permit to cut it down.
Different cities and states protect different trees. Therefore, make sure to consult a professional before you cut down the tree.
Hire an arborist to cut down the tree professionally
Depending on where you live and the location of your tree, you may or may not need a permit.
An arborist will advise on whether you need a permit to cut down a tree. Depending on where you live, you will pay $80 – $800 for a permit to cut down a tree.
You must provide valid reasons to the city for the need to cut down the tree. To apply for a permit, you must provide the following documents from a licensed arborist:
An assessment report on the health of the tree.
A report indicating possible damage to nearby buildings.
Health status of the tree and other trees as your city council will require.
Gotreequotes.com is a free tool to hire professional tree removal service providers.
It connects homeowners to professionals in the following easy steps.
Enter your zip code at the top of the tool.
Fill out the form to provide more details about the tree removal service you need.
You will receive three or four quotes and advice from professional and licensed tree removal service providers.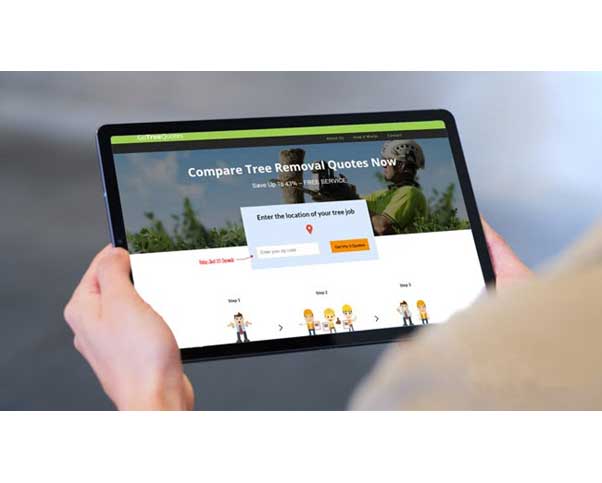 What do I do if I need to remove my tree in an emergency
If you have a tree removal emergency, you may need to contact the emergency services. It is cheaper and easier to have them remove the tree for you.
Where you do not need to call emergency services, contact your city council. Depending on where you live, they will issue an emergency permit to remove the tree.