Compare Tree Cutting Quotes
Save Up To 43% – FREE SERVICE
Step 1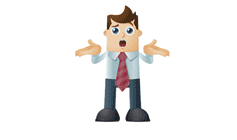 Tell Us About
Your Tree Job
Step 2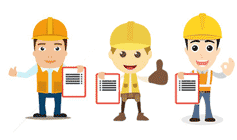 Up to 4 Tree Loppers Compete
For Your Business
Step 3
You Choose
The Best One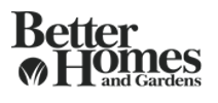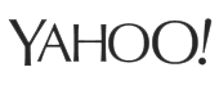 Tree Cutting Services - Reduced Costs with This DIY Guide
It is true that tree cutting can be pricey. But when done properly will retain the tree's natural charming appearance and allow it to live longer than a poorly maintained one. However leaving such duties to anyone other than a tree service professional, could cost you in the long run. A poorly balanced tree and branch structure or incorrect cutting techniques can result in the tree's ultimate demise.
Mistakes can be made in a number of ways like not waiting to the right time of year to prune, incorrect tree trimming techniques including poorly balanced trees and not removing all deadwood.
When choosing a reliable tree pruning service, you need to bare in mind you will be paying a little more than 'the local Joe' with a saw, but it's not going to be too much more and it will be worth it.
When to Prune
This is going to be determined by the particular tree you want pruned. As a general rule of thumb though, you're best getting cutting done in the dormant season, just before we start heading into Spring to be exact. This will have the least impact/stress on the tree(s) and the upcoming growth season of Spring will encourage growth to heal to wounds left by the removed limbs.
Deadwood can be removed all year round.
Dead-wood and Branches Removed
It is important to systematically remove deadwood on trees of all sizes as it is a drain on their health. Leaving deadwood on the tree allows water to enter the tree (they only like water to their roots) and other insects and fungus.
Removing deadwood will give the tree a chance to heal the wound and seal the entrance for foreign pathogens.
DIY Tree Pruning
For smaller jobs it is possible to carry out tree cutting yourself as long as you follow a few simple rules. Again, I would just stick to cutting trees smaller than 5m (no taller than a single story house) and branches no thicker than your wrist.
Trying to tackle trees/branches larger than this could result in injury to yourself or the tree in question.
Now with the safety warning out of the way, let's have a look at the right and wrong way to do things. Study the image below then read on: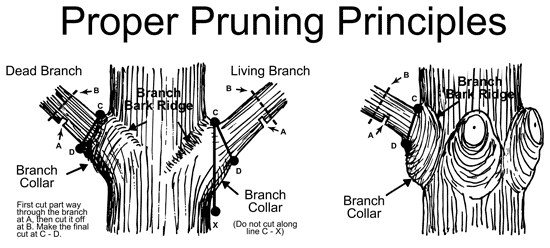 Remove Excess Weight
This is done so the branch doesn't fall too early underweight before you have the chance to finish cutting it.It can tear the bark right down the trunk.
The Collar
This is the most important part of the branch removal process. Understanding where the collar is and making your cut along the collar (leaving the collar on the tree) will allow the tree to heal itself in the quickest and most efficient way.
Cut 1
This is a small cut on the underside of the branch (A) to allow to branch to break away clean.
Cut 2
This is the cut which will remove most of the branch (B) just leaving you a small stub.
Cut 3
This is the important cut. See above (C – D). Pay attention to the 3 dimensions of the branch and make sure you're cutting along the collar on all planes.
And that's it! Of course large jobs do call for bigger equipment and professionals to make sure the whole tree pruning process goes smoothly. Here at GoTreeQuotes we take the headache out of finding a reliable and well priced contractor.
Just fill in the 23 second form at the top of the page and we will send 3 professionals tree removal specialists around to view and quote the job, with no obligation to hire. All have been voted by past users as having the best quality of work at the most competitive prices.
Cost calculator for tree cutting...
GoTreeQuotes Will have you saying things like:
"Fast, friendly and well priced"
Fast, friendly and great priced contractors. What a simple way to get a tree removed in Melbourne at the right price.

"A fantastic service, love it"
Very happy with what the contractors recommended for tree lopping in Perth. Great prices, great quality of work.

"I'm Impressed with my clean yard"
Fast, friendly and great priced contractors. What a simple way to get a tree removed in Melbourne at the right price.

Results like these aren't accidental. We've spent almost 5 year developing a better review system based on previous users testimonials. GoTreeQuotes was born out of passion for helping home owners like you.