Yes, it is possible to remove a tree in Holroyd without a council permit, but only under certain conditions.
A tree may be removed without council permission if the tree;
Any trees (including palms) whether indigenous, endemic or exotic which have a height of 3.5 metres or less; or a canopy spread of four (4) metres or less; or a trunk diameter of 400mm or greater, measured at 1.5 metres from the base of the tree.
The tree is listed as an environmental or noxious weed in the Auburn LGA, as per Table 1;
The tree is a fruit tree or tree grown for the purposes of fruit or is harbouring fruit fly, except Australian trees i.e. Lilly Pilly and Blueberry Ash.
There are trees that can be removed no matter what their size or condition as they are considered a pest by your local council. The above-listed conditions do not apply.
See table below
Does my council have an exempt tree list?
Common Name
Bamboo
Privet
Rubber
Karoo Thorn
Box Elder
Umbrella
Willow
Green Cestrum
Camphor Laurel*
Cocos Palm
Cotoneaster
Coral Tree
Firethorn
Note: The Camphor Laurel (Cinnamomum Camphora) has a height restriction of 10m. This means any specimen that is greater than 10m in height is automatically protected and not be removed.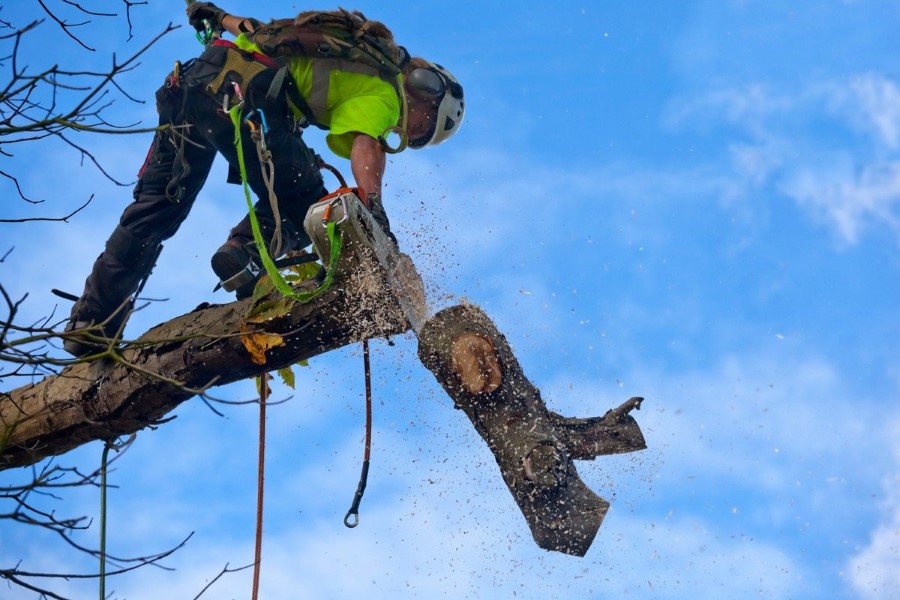 Things to check when applying for a tree removal permit
If you want to get a permit to remove a tree, there are certain things you have to check. These are things that will determine the chances of you getting the permit. Remember that in some cases, the council can deny you a permit.
Your tree species. Remember that some tree species have tough restrictions and are protected.
Make sure that you measure the height, circumference of your tree's trunk, and distance of the tree from any structure of the home. These are some details you may have to provide during the application.
Examine the tree to identify any signs showing it is declining in health. That may include dead branches around the canopy.
Make sure that you review the Tree Preservation Order in your area. This will make work easier for you since you can know which trees are in the order.
Ensure that your application form is filled out. No information should be missing as it will lead to rejection.
How to apply for a tree removal permit
Go to the above online form and fill it out to make a formal request for tree removal approval.
Holroyd City Council contact details
Holroyd City Tree Preservation order - TPO