Home > Tree Removal > WA > Ballajura - 6066
Get Cheaper Tree Removal in Ballajura, 6066
Last updated: 20 August 2023
The cost of tree removal in Ballajura, 6066 varies depending on a number of factors including tree size and location.
The average tree removal cost in Ballajura, WA is $1,510 which is 1% cheaper than the national average of $1,530
GoTreeQuotes has matched 24 users with local tree services for quoting their job so far this month
Do I need council approval for tree removal Ballajura?
Swan council does allow for the removal of trees in Ballajura, WA without council consent.
Except for specific arrangement with Western Power for naturally occurring trees, the City shall be responsible for the removal of any Trees General within City land and this approval may extend to situations where the tree is:
a) dead or diseased and beyond remedial treatment;
b) structurally weak and dangerous, posing a risk to public & property safety;
c) rendered dangerous and/or irreparable due to storm damage;
d) a hazard to pedestrians and motorists as its location, species or alignment obstructs necessary vision or other safety aspects;
e) affected by public works and every option for preventing loss of the tree has been investigated without practical solution;
f) dangerously in contact with overhead power lines or distribution wires and where for reasons of growth habit pertaining to the species, selective pruning is not practical

The following shall not constitute sufficient reason for the removal of a Trees General:
a) growth of tree obstructing scenic views;
b) dislike of the species or its growth habit;
c) leaf, fruit or bark shedding causing a nuisance; unless causing risk to property. To be assessed case by case by City officers
d) species considered inappropriate to its location. Replacements shall be considered to replace removed tree in most cases.
e) existing tree collocated with first (essential) driveway crossover, unless there is no alternative and replacement trees are planted
f) existing tree collocated with a second or any additional crossover;
g) tree litter fallen or blown into gutters, down pipes or drainage systems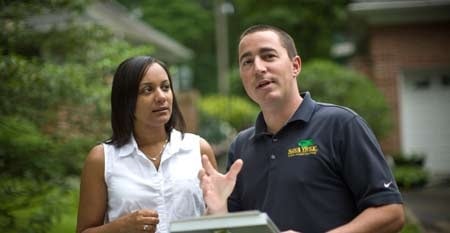 You can download an application form by going here
Are there certain trees exempt from above rules?
Some local councils have a list of tree species that are exempt from any limitations on removal as they are considered a pest. In Ballajura, WA under the local Swan Council umbrella there are trees exempt from needing council approval before removal.
NA.
Do I need a permit to prune a tree in Ballajura, 6066 WA?
Pruning can be carried out on trees in Ballajura, WA. They types of pruning allowed are as follows:
Pruning of Trees can be undertaken when;

a) Clearing canopy from interference with overhead power lines (as per Western Power's code of
practice and responsibility model) and other essential services;
b) Under prune low growing branches hazardous to traffic and pedestrians and remove
overhanging branches hazardous to property, pedestrians or traffic (as per Western
Power and Australian Standards)
c) Emergency pruning of Trees General may be undertaken by the City
for reasons as noted below:
d) to remove dead, dying, diseased or pest infested stems, limbs or branches;
e) to prune roots hazardous to private or public property;
d) to rejuvenate vigour in old growth;
e) to reduce crown density so as to redistribute growth to lateral branches; or
f) to carry out remedial or corrective surgery as required as a result of storm damage.


Requests for tree pruning shall not be considered for the following reasons:

a) tree causing excessive shade;
b) tree shedding excessive leaf, fruit or bark;
c) tree considered too large or too tall;
d) tree obstructing scenic views.
e) solar panels;
f) tree litter fallen or blown into gutters, down pipes or drainage systems.
Compare tree removal prices of 3 local tree companies, all voted as "best price to quality balance". Fill out a 1 minute form and received 3 rock bottom quotes within hours.
Safety standards for accredited tree arborists in Ballajura
Certified arborist in the Ballajura and surrounding areas need to all abide by the Australian standards when carrying out tree management work.
These standards include:
AS 4373:2007 - Pruning of amenity trees
AS 4970-2009 - Protection of trees on development sites

How do I apply for council approval?
If you do in fact need council approval before proceeding, you will need to fill in a tree removal application form which can be found on your local councils website. Normally there will be a small fee you will need to pay upon application.
You can download an application form by going here
Within 7 - 14 days you will have an arborist from the council for Ballajura, wa come out to inspect your tree. They will then give their recommendation on whether the tree should be removed or if a tree prune/ lop might be better.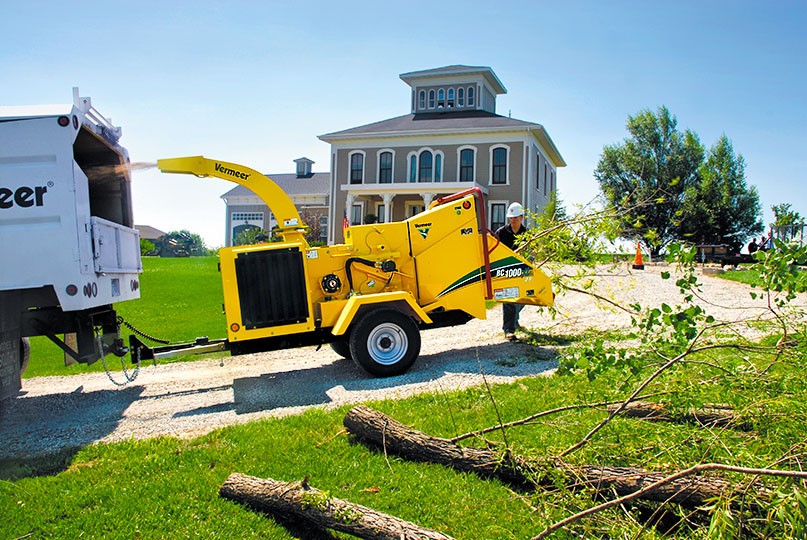 Resources for Ballajura, WA 6066 and Swan council
Contact number: 892679267

Author:
Ben McInerney
is a qualified arborist with over 15 years of industry experience. He uses his in-depth knowledge of the tree service industry to give readers to most accurate information on tree service costs and helps to educate them about the benefits of using a certified arborist for tree trimming and removal work.