Brisbane council has a fairly complex system for identifying whether our tree is protected or not.
Their claim is the 4 separate categories of vegetation laws under the Natural Assets Local Law 2003 (NALL) make it easier for residents to understand whether they can remove their tree in Brisbane legally or not easier, but I'm still scratching my head on that one.
It makes it a pain in the neck to find an answer.
The 4 categories are:
Council Vegetation
Waterway and wetland vegetation
Significant urban vegetation
Significant native vegetation
On one hand, I like the extra yards they are going to protect local vegetation, but on the other hand, it's all very complex.
Basically, once you read their rules, the laws of tree protection either cover most trees or if your tree is exempt from those laws, you will need to talk to the council to see if it qualified as exempt. This means that more often than not you will need to apply for a permit to remove your tree in the Brisbane city council area.
So let's take a deeper dive into what you need to know before removing a tree.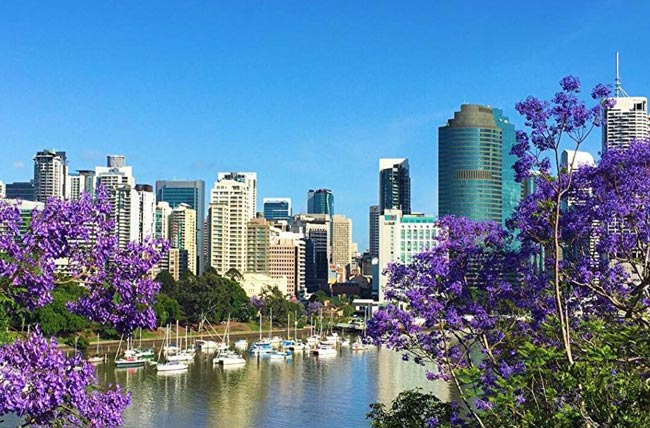 Firstly we need to see if your tree is a heritage tree. This is not made easy. The council provides a link to the Brisbane city heritage overlay, which is basically the map of Brisbane council sectioned off into a grid. Next, you will need to go to this link to see if your tree is listed. The awesome part is an "access denied" is shown on this page.
Brisbane council 1: Brisbane resident 0.
Now let's attempt to go by the above categories. Which one of the above categories does your tree fall under?
The first two are easy. If it's a tree on your property you won't need to look at the Council vegetation laws. Are you in a Waterway or wetland area? If so basically you cannot touch a tree without permission. Go straight to applying for a permit, so as not to collect $200.
The rest of you follow me…
So what is left is Significant Urban and Native Vegetation. Let break these two categories down for you so you can easily see which law you need to follow.
Some palm trees may be removed without a permit, but they keep moving the goal posts, so best checking the local TPO before proceeding.
Significant Native Vegetation removal laws
This one is pretty easy because you will basically need a permit to remove any native tree in Brisbane. If you are unsure what type of tree you have and if you need to follow these laws, you can always phone and talk to a local Brisbane tree surgeon.
It is always best to keep on the safe side of things and apply for a permit.
If it is an emergency and the tree is dangerous or has half fallen, you are permitted to remove or make it safe.
Significant Urban Vegetation removal laws
I'm not 100% sure why they have a different category for non-natives as there seems to be no real difference in the law. Even non-natives will need a permit if deemed "significant", but the council does state which trees are considered to be prominent in the landscape or have specific historical value, just that there are some trees that do, and you will need a permit to remove them IF they do? Go figure!
Basically, you will need to contact the council to find out where you stand.
The only saving grace for Brisbane council after scouring their website for information only to be met with smoke and mirrors is they do have a link to this very handy document called: Do I need a permit document (word -109k)
This is extremely helpful when it comes to workout out what can be trimmed off a tree each year (20% can be pruned each year if you were wondering), plus when trees can be removed when erecting a fence and by the size of the tree if just doing some gardening.
As I took a deeper dive I realized, had they just posted this document and not the other 8 pages of the dribble, it would have been totally clear.
Here a summary the laws in their entirety